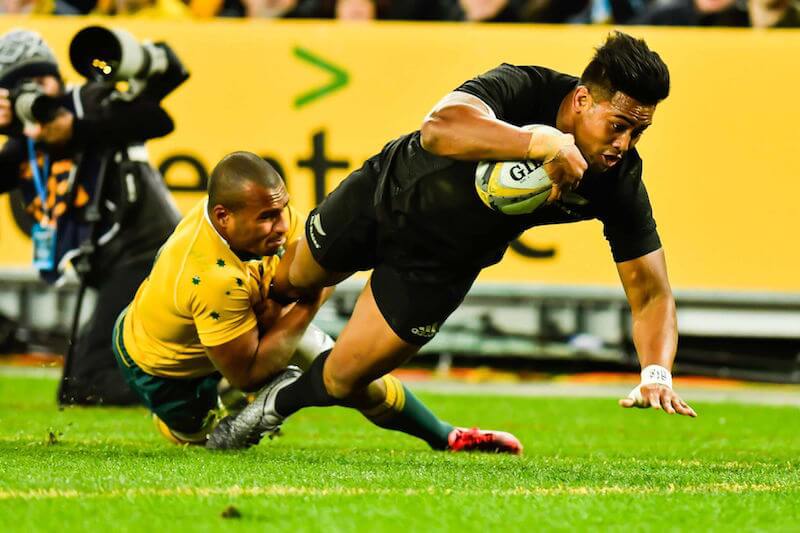 Tuesday's Rugby News sees Toulon boss on the war path, Foxsports announce the third selector, bye week a benefit for the Reds and Kepu fit to travel.
---
SAVEA RELEASED FROM TOLOUN 
Toulon president Mourad Boudjellal has 'sacked' former All Black Julian Savea, telling the winger he is no longer welcome at Toulon.

Boudjellal unloaded after Toulon's loss over their latest defeat to Agen 19-10

Boudjellal, speaking to RMC Sport, said: "I told him (Savea) he was free and no longer welcome at Toulon.

"He has one year left on his contract. He can do what he wants. It's going to be a long year for the club but especially for the player."

"I'm going to ask for a DNA test, this isn't the Savea that we signed. They must have changed him on the plane,"

"His identical twin brother looks very similar to him… We will have at least learnt that certain physical similarities are very striking.

"Sometimes, some players come for the wrong reasons…"

Savea took to Twitter to reassure people he would continue to train and see out his contract

"Putting all the negativity behind me and heading into this week with a positive attitude whether I am welcomed or not I am still contracted to my team and I will continue to train week in and week out with my brothers #endofstory #letsmoveon"

Savea was a try scoring machine for the All Blacks, scoring 46 tries fro 54 caps, but that has to translate into his games at Toulon, where he has only scored 2 tries since joining the club last summer. Though it is easy to score that many tries when you had the All Black back line to work with.

Ex Toulon player turned commentator Drew Mitchell gave his two cents on twitter also.

"This type of carry on from @mouradrct won't exactly entice other players to play for @RCTofficiel ..

Business or not you just don't treat ppl like this.

Good luck wherever you play next bro! @juliansavea7"

Ardie Savea (Julian's Cousin) retweeted it adding "F***ing Amen".

Savea wasn't the only Toulon player to feel the wrath of the President, French fly-half Anthony Belleau was also called out.

"I can see why he isn't starting for France given his current level.

"Some players are average because they want to leave and others because they won't be as well paid anywhere else. A lot will be let go."

Boudjellal has a history of controversial comments and targeting of players.

When talking about Quade Cooper, who he brought in to replace former English fly half Johnny Wilkinson, he compared the players to foie gras (duck delicacy) and pâté (standard food)

"It's difficult to go from foie gras to pâté," Boudjellal said,

"For now, Cooper is not what I was hoping for. But we have to also give him time.

"Right now if I say that I'm not happy with our stars, it's only because we expect a lot. It's true that in our imagination, we want them to fly across the pitch.

"We've been spoiled somewhat by [Tana] Umaga and then Wilkinson, so maybe we need to give them time…"

Previously Boudjellal had praised Ali Williams' 'negotiation skills' after the player was caught buying cocaine. He had also defended Toulon centre Mathieu Bastareaud's use of a homophobic slur, because it had "entered common language".

Toulon are currently in 11th place.
THE THIRD SELECTOR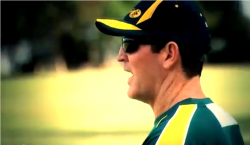 In an exclusive report from FoxSports.com.au, Rugby Australia are expected to announce that Michael O'Connor will take up the role of the third selector for the Wallabies. 
Foxsports are report that the announcement of O'Connor will come in the next few days.
O'Connor would not confirm his appointment (must have learned that from the Jake White saga) but did say he would be interested in the role.
"I'd be interested," O'Connor told foxsports.com.au.
"I'd be mad not to. I've got the time to do it. It's a role that you need to have time and watch a lot of rugby, so I'm in a position where I could do it — there's no problem there."
O'Connor has previously served as a selector back in 2006-07 when John Connolly was the Wallabies coach and Scott Johnson was his assistant. He went on to spend seen years as the Australian Sevens Coach.
O'Connor will join the selection panel, which includes newly appointed Director of Rugby Scott Johnson and Wallabies coach Michael Cheika as they pick the squads for 2019 a head of the RWC later this year.
The need for an independent selector came to light last year after the worst Wallabies performance in 60 years, with four wins all season. This included three smacking from the All Blacks, the first loss to Ireland and Argentina on Aussie soil since long before I was born, the first loss to Wales since I was in high school (feeling old yet readers?) and the sixth straight loss to England since Eddie Jones took over.
Former Wallabies captain Andrew Slack was a strong advocate for the independent selector role.
"Everything in selection and the way you play the game you've got to have a balance," Slack told foxsports.com.au in November.
"There's times when you take ludicrous risks because you're up against all that, so you've got to take risks.
"But by and large, I think the go to thing is to be balanced in your selection and decision making and I've said this for a long time about Cheika — and prior to that — the monopoly he has on selection is ridiculous, and they need an independent selector.
"It's been talked about — nothing's ever been done about it."
O'Connor will be taking in a positive belief around the influence of the selector, he believes ultimately the calls live and die with the coach.
"I'm a great believer in the more eyes the better, but ultimately I believe that the coach has to have the team he wants," O'Connor said.
"But I know as a coach, I could be influenced by other people's opinions and it was always good to have that discussion with my staff about players.
"I think the more information the better and ultimately you're responsible for the team if you're the coach, you can take on the information or not. But it's always good to have the discussion and play devil's advocate about players and challenge the coach.
"I love being challenged on selection and why, and then I found that I had more clarity when I had the discussion if you were in 50/50 selection. 
"I'm a great believer in it, but not all coaches are."
The roles of Backs Coach and Head of Strength and Conditioning will be filled after Scott Johnson joins the team next month.
BYE WEEK A BENEFIT FOR REDS
Incoming Queensland Red Bryce Hegarty believes that a round one bye had be a blessing for the team, giving them essentially another week of preseason to work out their combinations with new players and players returning.
Hegarty is expect to be named at 15 for the Reds in their match against the Highlanders, with Hamish Stewart expected at fly half, there are still plenty of spots to be sorted out.
Hegarty and Sefa Niavalu recently join the Reds and their Spring Tour players have only recently joined the club after Cheika's fit camp and some even didn't get the chance to play in the practice matches.
"I think (the bye) was good for us to be honest," Hegarty said.
"Everyone has their bye and yeah, it was round one for us but at least we can build on ourselves now.
"We got more work done, which was good and focussed on a few things that we wanted to fix up from the trial, so we've done plenty of good training and hopefully we can put that into practice in this weekend's game."
The Reds will be hoping that Hegarty can provide some experience and influence over a rather young back line this season, something Hegarty seems to enjoy doing, especially playing outside of Hamish Stewart.
"Hamish is a really good fella and really eager to keep bettering himself every week and I think that's the most impressive thing about this group, is that everyone really wants to get better every single day and every time they train," he said.
"I think that's one of the things I've most enjoyed since I've been here and it certainly pushes me to prove myself every single day and get the most out of it that I can."
The Reds head off to Dunedin today, to get an extra day of training in a head of Fridays match.
"I think it's great that we're going to Dunedin (on Tuesday) night," Hegarty said.
"I think the schedule, the time difference in the country at the moment is probably the biggest reason we've done that, so getting there as a group and being really tight is a positive and we'll have only each other for the next four days.
"It's our opportunity to start the season how we want to start.
"Pre-season there's always a lot of talk about what's going to happen and you can't really comment until you've played a competition game.
"We've really circled this game as a huge game for us and it's certainly a game we want to get off on the right foot and progress our season well."
KEPU FIT TO TRAVEL
The Waratahs will be happy after their veteran prop Sekope Kepu was cleared to travel to Japan this week as his team prepares to take on the Sunwolves. Another veteran is still under the injury cloud, with Adam Ashley Cooper still recovering after a head knock he received on Saturday night.
AAC's injury would have made the return of Kurtley Beale a little easier in terms of back line set up for coach Daryl Gibson, but the loss of Kepu would hit a lot harder.
The Tahs currently have a collection of props in the Rehab Group, with Tom Robertson expect to be out for the season, and Shambeckler Vui out for at least a few more weeks, Gibson couldn't afford to add Kepu to that list.
The Tahs would have been forced to start recent debutant Chris Talakai and call up a reserve prop from club land.
Kepu took a knock to the throat on Saturday night during the match against the Hurricanes but Waratahs assistant coach Steve Tandy said that he would be right to travel.
"I think he is good to go," Tandy said.
"AAC is going through return to play concussion protocols but after that, pretty good (on the injury front)."
Tandy pointed out that his team were positive after their close loss, but were ready to go again and make up for it this weekend.
"It was a decent start point for us defensively," he said.
"We had to defend a lot of sets. Obviously discipline is one thing we have to look at. We conceded too many soft penalties and gave the Hurricanes too much field position," he said.
"But I think the way the boys fronted up and had to defend for long periods, they did that pretty well.
"It is a work in progress, it was a decent start but ultimately we lost the game, so we are bitterly disappointed with that, and it is something we need to keep building."
Asked about how to react to the unpredictable Sunwolves throwing the ball around "willy nilly", (Via. RUGBY.com.au)
Tandy said: "Willy nilly is not giving enough respect, the way the Sunwolves play."
"I know it was 45-10 on the scoreboard but they had some opportunities to score more points, they were 10-3 up," he continued.
"They're really lively, they do play and if a couple of things stuck and we are not on the money, they will score points."