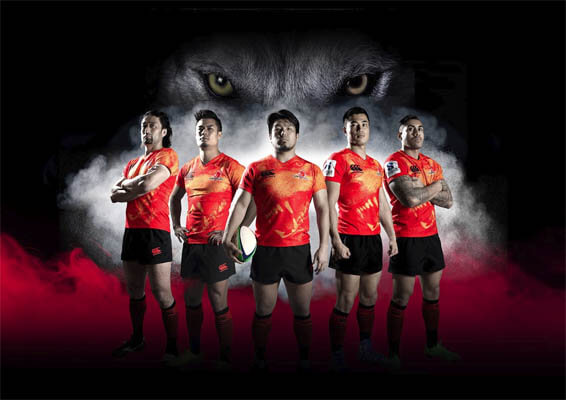 Tuesday's Rugby News sees Hore defends the Sunwolves, RWC Broadcasting rights, Wallabies in camp and Phipps set for a return.
---
HORE DEFENDS SUNWOLVES
NSW Rugby boss Andrew Hore has called on SANZAAR to retain the Sunwolves in the Super Rugby competition, a topic that is likely to come up during the World Rugby meetings in Dublin this week.
Hore believes that there is not only a massive financial risk dropping the Japanese franchise, but a risk at hurting the global game. 
All of the Australian franchises have a sponsorship deal with Japan, with the Melbourne Rebels signing a partnership deal when the Sunwolves came to Australia to train. The Waratahs and Brumbies also played two showcase matches in Japan over the past two seasons.
"It's not so much repercussions but opportunity, we want to maximise opportunity," he said.
"We're a global game, not kicking around in a tiddly wink competition like the NRL that's only played in this part of the world, we're a global sport.
"And so, ultimately that means there's opportunity for global revenue and that now that we're one Waratahs and NSW means that we can feed the game using that commercial revenue.
"That's our biggest opportunity with Japan. Any new territories hold opportunities."
Hore agrees that you need to give franchises time to grow to see their potential, praising the efforts of Jamie Joseph and the Sunwolves for getting they first win out of Asia.
"I think Jamie's (Japan director of rugby Jamie Joseph) done a great job this year with the Sunwolves, they're going toe to toe home and away aren't they? And so, like Super W, you've just got to sometimes give things time."
"We're excited by the Japanese and we enjoy going up there but there's a lot of things they need to consider."
It is understood that South Africa Rugby are the biggest opposition to keeping the Sunwolves, with the travel load on their players being the main concern, but Here believes balance is needed to build a closer competition.
"You can't comment not being in the room, you can only hope that a decision, might even have to be a compromise, is reached so that we can do what we need to do.
"It doesn't mean, you might do everything from blowing it up to adhering to what they want to a middle ground, isn't it?  That's their job in the room to sort it out."
Hore admitted that there had to be a balance between commercial revenue and the quality of competition but pointed to the Sunwolves' apparent improvement in 2019 as a reason for patience.
"We've always said our issues are more around the governance model which allows the competition to thrive no matter where you have a team," he said.
"Sixty-two per cent of respondents that were surveyed said they wanted close fixtures.
"You could play it on the moon and if it's a good fixture people want to watch it. So, it's how do we create a competition like when we had Super 12 that has that balance."
Hore has once again thrown his support behind a commission style model that would give each Super Rugby team a seat at the table.
"There's discussions always ongoing in and around the various aspects of Super Rugby from laws to governance and so I think we've just got to keep talking and I think there's opportunities coming with these milestones around broadcasting that opens the door for more discussion," he said.
Rugby Australia CEO Raelene Castle reinforced Australia's support for Japanese Rugby.
"We see enormous value in the Japanese market," she said.
RUGBY WORLD CUP BROADCASTING RIGHTS
Fox Sports and Channel 10 have secured the rights to broadcast the Rugby World Cup later this year.
Fox Sports will show all 48 matches, with Channel 10 and 10 Play broadcasting 10 matches, including all the Wallabies games, and the finals.
Fox Sports will stream all the matches in 4K resolution (hopefully TMOs can see clearly now the grain has gone) on  a dedicated Rugby World Cup channel. 
This is also good news for fans who can't afford to pay more money to the Murdock Empire, as they can watch the matches on free to air.
Kayo Sports and Fox Sports On Demand also have streaming rights to the World Cup.
Being that the tournament is being held in Japan, these matches will be played at more Australia friendly time periods, as opposed to the 1 am starts of the last World Cup.
"The Rugby World Cup 2019 is the biggest sports event this year and the only place to see all 48 games LIVE and ad-break free during play is on FOX SPORTS," Head of FOX SPORTS Peter Campbell said in a statement.
"And we will create history with every Rugby World Cup 2019 game available to Foxtel sports subscribers and exclusively LIVE in 4K Ultra HD – this will provide a stunning viewing experience like never before for sports fans.
"The modern Australian sports fan has a rich tapestry of background and heritage. Whether supporting the Wallabies or the All Blacks, England, Italy, South Africa, the USA, Fiji, or Tonga and beyond, our coverage will be for all fans no matter who you support. A global event like the Rugby World Cup 2019 is for all, irrespective of our backgrounds or sports' code allegiance.
"The rights we have acquired will also allow all matches in the tournament to be streamed on the new sports only service Kayo Sports, as well as Foxtel Now. Eligible Foxtel customers can also stream the Rugby World Cup 2019, where and when they want, with Foxtel's mobile app, Foxtel GO, which is available at no additional charge with a Foxtel subscription."
World Rugby Chairman, Bill Beaumont, added: "We are delighted to be welcoming FOX SPORTS as rights holding broadcasters for Rugby World Cup 2019. They are long-standing supporters of rugby in Australia, broadcast innovators and with all of the big matches being shown in prime-time slots, will be a destination for Australian sports fans in September, October and November."
Channel 10 chief executive Paul Anderson said: "The 2019 Rugby World Cup is one of the biggest international sporting events of the year and the crown jewel in the rugby calendar. As the long-time home of Australian rugby, we're super excited that we can continue to bring coverage of this great game to Australians live and free, wherever and however they choose to watch it."
WALLABY CAMP WONT DISRUPT PREP: HOLLOWAY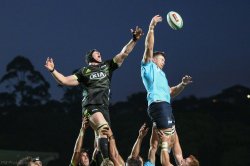 Waratah Jed Holloway doesn't believes that the Wallaby camp currently happening in Sydney will affect his teams preparation a head of the Waratahs derby against the Brumbies.
The camp will run until Tuesday means that the franchises will be without their start players for at least one, potentially two training sessions this week. 
For Holloway though, it will be business as usual except for a few tweaks.
"It'll be a challenge but the coaches are setting us up, I think our week's changed. We'll train today and back in on Wednesday and Thursday with the whole group.
"We'll get a couple of full sessions to be able to get through our reps but we're at a point in our season where no, we're not going to change too much in our game.
"You probably saw on the weekend that we don't really need to in terms of if we focus on ourselves, we'll just keep on building on that and hopefully get the result."
"Feels like preseason again actually with all the Wallabies boys missing but it'll give guys a good chance to get a lot of reps in training today," he said.
"Everyone's playing this weekend with the NSW academy playing before vs Brumby Runners so it'll be a good opportunity for those boys."
The camp will affect the Rebels the most, with the Melbourne team heading off to South Africa, and their Wallabies not expected to join them until Wednesday morning Australia time.
This will put strain on coach Dave Wessels from a selection perspective, especially with Matt Phillips under the injury cloud for an infected foot. Phillip initially played through Rebels victory against the Brumbies but had to come off at half time. He is the only player not in Wallaby camp to head to Africa as of yet.
The Reds also have a big week, with their Wallabies linking up with the wider Queensland squad in Tokyo ahead of their clash with the Sunwolves.
Super coaches can sleep easy with their players in this camp though, after the injuries that came out of the January fitness camp, this camp will not feature any actual training.
Instead the Wallabies players will be screened an monitored, as well as continue their recoveries post a big derby weekend.
The 40 man squad had some interesting inclusions and some notable omissions. Though it doesn't sound like anything is set in stone yet.
PHIPPS READY FOR RETURN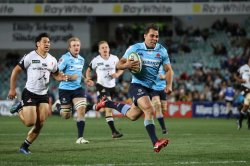 Nick Phipps is ready for a return to rugby, eyeing off the opportunity to play against the Brumbies this weekend.
Phipps has missed the first 4 rounds of Super Rugby after he suffered a soft tissue injury to his calf during the Wallabies preseason camp.
Waratah's defensive coach Steve Tandy gave an update suggesting the half back could be in the frame to return for Friday's clash against the Brumbies.
"He trained last week, so I think his training's going to go up again this week so then we'll review and probably make that decision later in the week," he said.
"His energy around the group (is important).
"(We saw) him coming into a little bit of training last week, the energy, the intent around what it is, his chat, he's a great leader, his speed.
"He is an awesome Waratah and it's going to be awesome to have him back around training fully."
Phipps might make it into the 23, having to beat out Mitch Short, but will have a hard time taking in for Jake Gordon's starting spot.
With both half backs having a different style of game, Tandy believes that the competition for that 9 spot will benefit the Waratahs.
"The better teams, you've got to have competition and it's something and having a little bit of difference in those scrumhalves really help around conditions, opposition and obviously at the weekend moved the back three around in around the Reds," he said.
"I think you've got to have that ability to move things around and change according to different games and these games are physical so obviously you've got to give people a break every now and again as well, so it's awesome to have two nines and Shorty's (Mitch Short) been pushing hard as well so it's good to have that competition within the group."
The Waratahs will be without flanker Will Miller after he picked up an ankle injury against the Reds, but will welcome back Michael Wells who finished up on his duties with the Australian Sevens team.