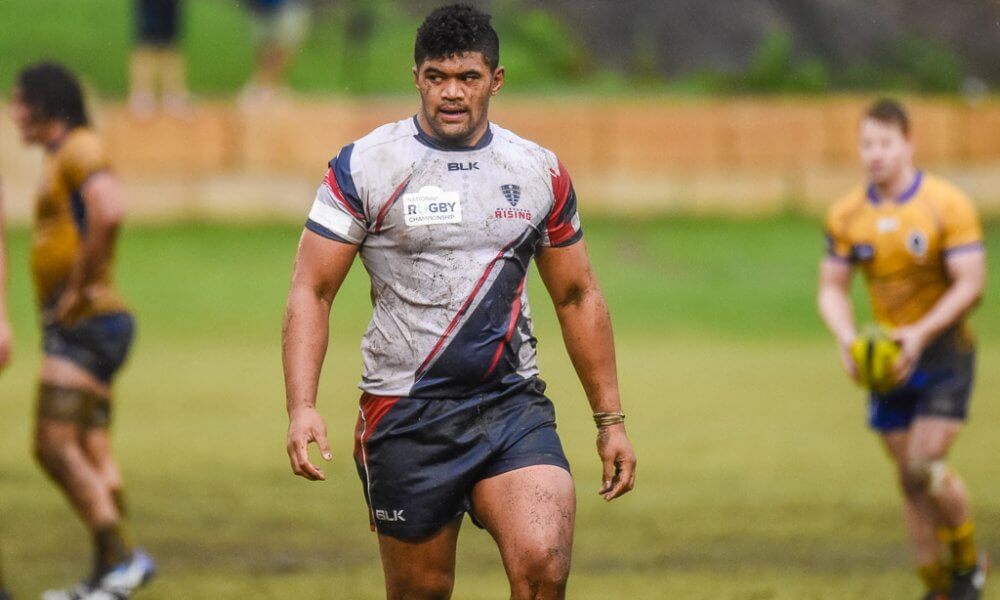 Tuesday's Rugby News has a new Waratah, an injured Springbok, the Argentina squad to face the Blicks and Jordan Uelese wisdom
---
New Tah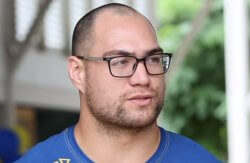 The Waratahs have signed a leaguie by the name of Tepai Moeroa from the Parramatta Eels.
Moeroa  has made a good first impression by vowing to take back the Bledisloe from the Kiwis, even if that means going to the lengths of bugging the chairs in their hotels.
First off I want to get a game with the Tahs, that would be a nice start, but the end goal is to win a Super Rugby championship, play for the Wallabies, but I'd like to get the Bledisloe back in Australia," Moeroa told The Sunday Telegraph (via ESPN).
"That would be something I'd be looking to have an influence on and helping make happen.
"I've been to a few of the Wallabies versus All Blacks games, just to hear some of the fans and people and their comments about Australian rugby. I burn, because I know that Australian rugby is so much better than what they think it is.
"Just the way they talk about Australian rugby makes me burn. I want to have an influence in helping Australia get back to where they deserve.
"I want to bring the Bledisloe back to where it belongs."
Moeroa is a second-rower or lock for the Eels but it is expected he'll play in the backline for the Tahs next season.
Dyantyi Out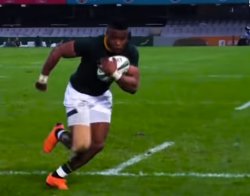 Copy and paste's Aphiwe Dyantyi has been ruled out of the Boks – Wallabies clash from the weekend after the winger did his hamstring.
rugby.com.au reports that Dyantyi, who played 13 tests in his debut season last year scoring six tries, will out for an indefinite amount of time.
"Playing for the Springboks is such a great honour and a privilege," Dyantyi apparently said when asked about this weekend's game.
"The prospect of representing your country at a World Cup makes the prospect more and more exciting for me.
"I'm looking forward to that and the guys are looking forward to that.
"If you've been to our training sessions' you'll see how excited the guys are in terms of what lies ahead this year."
Looks like the Springboks will just have to put another one of their super quick wingers in Dyantyi's place on the weekend. Oh dear
Pumas Announced
The Pumas have announced their squad that will embarrass the pesky All Blacks on the weekend, reading out the Jaguares team sheet plus 5 overseas players. So says Fox Sports.
The Argentine RU softened its rules this year, allowing Mario Ledesma to call up fly-halfs Nicolas Sanchez and Benjamin Urdapilleta, back rower Facundo Isa,  winger Santiago Cordero, and prop Juan Figallo.
Juan Imhoff, who peeps might know, didn't make the cut.
The 30-man squad only includes one uncapped player, Lucas Mensa.
The Pumas will play the Darkness in Buenos Aires at 4am Sunday, Official Super Rugby time, before coming to Brisbane on July 27.
Forwards: Matias Alemanno, Agustin Creevy (capt), Juan Figallo, Ramiro Herrera, Facundo Isa, Marcos Kremer, Tomas Lavanini, Juan Manuel Leguizamon, Tomas Lezana, Pablo Matera, Santiago Medrano, Julian Montoya, Javier Ortega Desio, Guido Petti, Nahuel Tetaz Chaparro, Mayco Vivas
Backs: Emiliano Boffelli, Sebastian Cancelliere, Santiago Cordero, Tomas Cubelli, Jeronimo de la Fuente, Joaquin Diaz Bonilla, Felipe Ezcurra, Lucas Mensa, Manuel Montero, Matias Moroni, Ramiro Moyano, Matias Orlando, Nicolas Sanchez, Joaquin Tuculet.
Thor Saved By Earthlings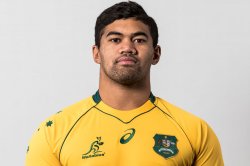 Tongan Thor was saved by teammates as they sensibly urged him to follow his assailant into the getaway car, fearing the assailant would be caring a knife, gun, or even worse, be an adult Harry Potter fan.
Jordan Uelese has all the news.
"Something I read on Twitter that day is that you can always replace a phone but you can never replace a life," says the social media-savvy hooker, to the SMH.
"He was obviously trying to chase down the car but we obviously told him to backtrack. You never know what they have. It was a matter of safety and we're always there for each other. If he chased that car, you never know what could've happened.
"Really grateful he's safe and he's ready to go today and train well for this week's Test."
A prolific scroller on Twitter, Uelese has obviously come across more magnanimous wisdom.
"I'm not going to let a little minority of crime-makers tarnish our thoughts on people here in South Africa," Uelese said.
"They've obviously been really great to us. They're really nice people. If you walk around the hotel, they always have big smiles and are always willing to accommodate you whenever and however they can."