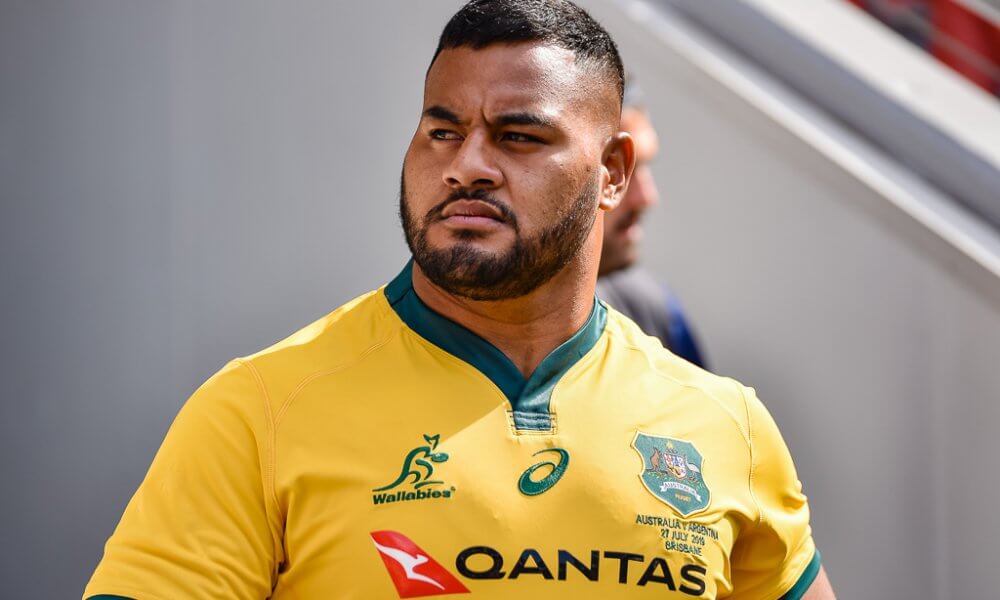 Tuesday's Rugby News has a grateful Thor, predictions on how the World Cup will be played from Rassie Erasmus and John Eales, a proposed new league in Japan and the end of Concord Oval as we know it.
---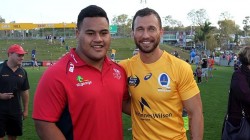 Australian Thor Owes Australia
Taniela Tupou says he "owes Australia", as the SMH reports he will sign on for an extra 3 years until 2023.
"There's an offer on the table and we haven't made a decision yet about what I'm going to do for the next few years," he said.
"I owe Australia, I haven't done much here, I guess I need to stay here.
"I'll make my decision in the next few months but I think I still owe Australia something and I think I might end up staying here."
Given that almost every Australian rugby player is doing one after the 2019 RWC, Australian Thor's signing on is a boon to the game, the Queensland Reds and Tupou's local butcher.
"At the start of this year I went through a lot, some personal stuff, and it was really tough for me," Tupou said.
"There was one point there when I didn't think about the World Cup, I just forgot about everything.
"But finally I started to speak up about it and talk to people and finally spoke to the coaches and they realised what I went through.
"We did some work on it, I had to miss some games, off the bench and stuff, just to help me get my head in the right space. Now I'm enjoying my footy."
Intriguingly, the SMH says RA has "pinpointed" Tupou, along with Michael Hooper, Jordan Petaia and Allan Aalaaaaalaaaatoaaa, putting all four on long-term deals. Tupou is set to become the best paid Australian prop ever, with a deal of between $850k to $1m provided he doesn't shitpost on Instagram.
Erasmus Predicts Defence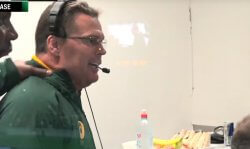 Boks coach Rassie Erasmus has called on his philospher namesake to predict that the upcoming World Cup will defence heavy.
After seeing only 4 tries scored on the weekend, Erasmus reckons that the definitely-not-offside rush defences will dominate the World Cup.
"[Ja] I guess in the old days, the scores were 12-10, 15-12 and Test match rugby was like that … it was only one or two tries normally," he said (via rugby,com.au).
"I'm not sure it's the way the game should go but it's definitely the way the game is going when you're under pressure."
Funny that, a South African preferring low-scoring, big-bodied rugby.
The Boks coach, who could win the Rugby Championship for the first time if his team beats the Pumas and the ABs lose to the Wallabies, has said he will take "a lot of belief" from his team's perfomances.
"We take a lot of positives out of this because they are the world No.1, they are the benchmark," Erasmus said of a game where his team dominated Steve Hansen's Plucky Underdogs. "We'll take a lot of belief out of this game."
Meanwhile, John Eales has told Kyodo News that you can't win a World Cup without a great no.10. Gulp.
"It's one of the adages of rugby. You can't win without a good forward pack and you're not going to win consistently at the highest level without a great No. 10."
"Which is more important, it's hard to say. I always think the forward pack is almost the conscience of the team because that is the work ethic of the team, driving the hard moments and getting them right.
"But the No. 10 is the brains of the team, constructing, conducting (and) coordinating the strategy on the run. They are the ones that make the call in the heat of the moment."
New League In Japan?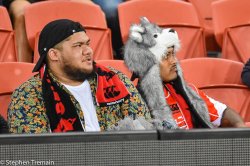 The JRFU vice-president Katsuyuki Kiyomiya has announced he's part of a group looking to establish a new Japanese rugby competition from 2021 onwards.
Speaking at the Sports X Conference, Kiyomiya cited the JRFU's expenditure and relatively small profit as reasons to push for a better marketing of the game. The JRFU are said to spend ¥28.6 billion, or $357m, per year, but only make a profit of ¥3.8 billion, or $51m.
"The only way to change Japanese rugby is by professionalizing it," former Top League coach Kiyomiya said according to Kyodo News.
"When [the JRFU] spend ¥28.6 billion…you should be able to form a structure like that. This is the first step to changing Japanese rugby."
Currently, Japanese Rugby is dominated by the Top League, a competition made up of what are practically company teams (with a few highly paid foreigners). Some workers are tasked with supporting the likes of Panasonic Wild Knights, Toyota Verblitz, or Toshiba Brave Lupus.
Kiyomiya's plan is to base professional teams, unconnected to the company teams, in each of the 12 host venues. The proposed league may also include the recently cut Sunwolves.
With the Top League transitioning to a season in line with Super Rugby's February – June window, Kiyomiya's league will take over the Top League's old slot of September – February.
Kiyomiya said he had spoken to Top League clubs and said that six to eight "strongly agreed" with the plan.
Bye Bye Concord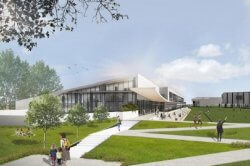 The Shute Shield's West Harbour are to play their last game at Concord Oval as we know it, before the 1987 World Cup semi-final venue gets knocked down and refurbished.
"Driven by a demand for new sporting facilities, fuelled by the rapidly growing population in Sydney's inner west, the upgrade will include a new indoor recreation centre, open spaces, rooms for community groups, match facilities and a new high-performance centre for the NRL's Wests Tigers," reports Australian Leisure News.
Funding for the refurbishment is part of the State Government's Parramatta Road refurbishment plan, to make the pothole highway into something they can sell to a casino mogul.
The ground hasn't been touched since 1985 (!), and its overdue refurbishment must mean a well-known column writer is itching to set the record straight.
While the playing surface is still well utilised by local sporting clubs, the spectator and associated facilities have been underused since the construction of larger game venues such as Stadium Australia in Homebush, Sydney Football Stadium in Moore Park and Parramatta Stadium.
West Harbour will honour their last day at the '85 version of Concord Oval with a tailgate party with $3 (three dollar), free entry and hopefully an appearance from David Pocock.