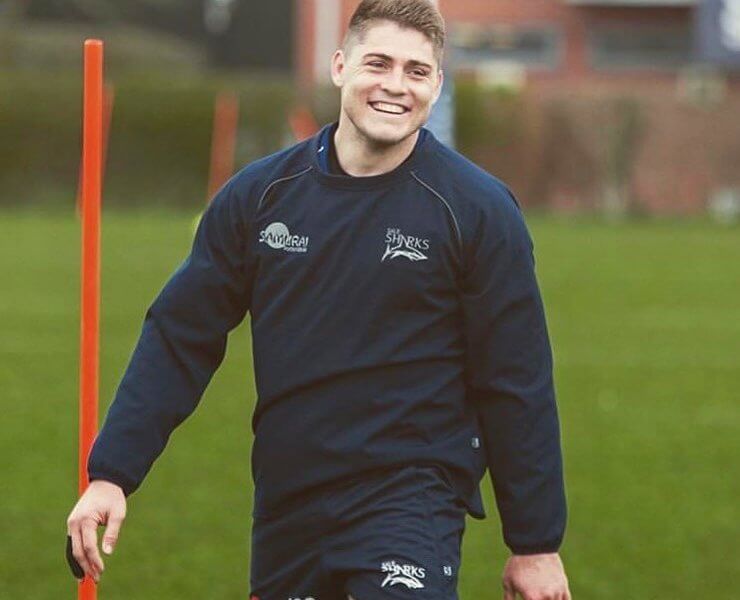 Tuesday's Rugby News has a selection dilemma for the Wallabies, James O'Connor admitting he mucked up, The Grubber God of Thunder resigning, and the AB's self-post-mortem.
---
Selection Direction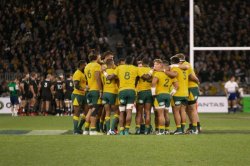 Michael Cheika and the panel face a selection dilemma, after the did such a great fucking job on the weekend.
They must decide whether they prioritise the Bledisloe Cup (yes), putting out the strongest squad and potentially beating a front row-deprived, locks-deprived Kiwis in Eden Park for the first time in donkeys and taking the bounce of win the Bledi-fucking-sloe Cup RAH for the first time since I was a wee lad (true story), or they could keep the powder dry for a World Cup campaign that'll end in a quarter-final loss to Scotland.
Even though he puts the Bledisloe as the third most important trophy, behind the World Cup and the Lions tour, Dan Herbert – who played in the last Bledisloe win – reckons Cheika should stick with.
"I wouldn't put much daylight between them but there's nothing bigger than a World Cup. The next biggest is the British and Irish Lions and then I'd have the Bledisloe," Herbert told the SMH. "Having seen that team perform so well last week, I'd be in the camp of seeing them get another opportunity.
"There's a chance to get a significant boost of silverware this weekend and you'd like to think that based on Perth you've already got the bulk of your combinations sorted for the big games in Japan, all things going well.
"Those guys (the selectors) first and foremost need to be recognised for the job they've done, selecting that team for Perth.
"Far be it from me to give them idea on what they should do this weekend. They made pretty brave selections last week and I, like most people, was thinking, 'Why are we making changes this close to a World Cup'. But they all came off, to a man. The entire team played out of their skins."
Last World Cup cycle, the Wallabies beat the All Blacks in Sydney only for Cheika to change almost the whole team for the Eden Park trip.
Back then, he justified his decision by saying it gave everyone a crack before selection for the World Cup.
"This year, just like in 2015, we were always going to give guys chances," Cheika said. "I copped a bit of flack after we beat New Zealand and then went and changed the team for the second game.
"But when we got to [selecting for] the World Cup, everyone had had a crack at it. And then the 31 that were in the World Cup [squad] understood where it was and what they had to do to get in the team and stay in the team. That's a bit of the same here, maybe we're just using it in a slightly different way this time."
Brand Update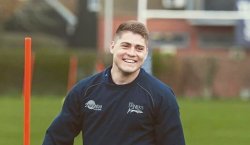 The Brand, also known by his mortal name of James O'Connor, has reflected on his advertisement in the first Bledisloe and has released a statement that admits that he mucked up.
"I made a lot of mistakes when I was younger and I've learnt from it now," O'Connor said to the SMH, in a leather jacket purchased at boutique Sydney retailer Mathieu von Tuscany ($300).
"I guess I have a bit of wisdom on ways you can do it better so that people don't follow what I did and waste five years of their career and their life. It's just been so special to come back and be a part of it.
"There was doubts, for sure, but once I went away I guess I just realised how much I miss the place. It took me a bit longer than most to actually get the courage and put it out there and [find] what I wanted and to go for it.
"I've been dedicated … and really chased what I wanted. [I have] put it out there and have the guts to fight my ego and come back and do what I love."
Far from signing late-night autographs down at the local Hungry Jack's, O'Connor now spends post-game looking after number one – himself.
"I'm just going to back and enjoy it with the boys at the hotel," O'Connor said. "Speak to the missus and an early night for me. I've got an older body now, I've got to look after it."
O'Connor, who has won only 2/13 times when playing the ABs, is looking forward to getting a redemptive crack at Eden Parque. Last time he played there the Wallabies lost 22-16.
"I had a shocker … dropped the ball maybe twice and got whacked, so there'll be redemption coming," O'Connor said. "We've just got to keep building on this. There's a lot we did right but quite a few things we could have worked better on.
"We've already spoken about controlling the ball and a couple of things we want to tweak but it's all positive. We know they're going to bring it but we're going to bring that as well. We're going to bring the energy and let's face them there."
Grubber King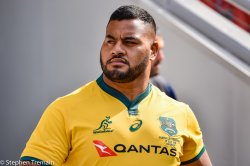 Taniela Tupou, the original Fat Australian Thor, has signed on for four more years since yesterday.
With 14 test caps and 50 appearances already racked up for the Reds, the 21-year-old has burst onto the scene, initially for his scrummaging ability and massive calves, but has also since become renowned for his ability to flatten blokes.
"I'm very excited to sign for the next few years. Queensland and Australia offered me the first opportunity out of school and I feel I have more to do to repay that faith," Tupou said, according to rugby.com.au
"I only started playing consistently in the last two or three years, so I think there's still more for me to offer in Australia for the Reds and Wallabies.
"We have a really good young group in Queensland who have been working hard the last few years and I know we're heading in the right direction."
Tupou has previously said he feels that he "owes" it to Australia, and that he felt he could pay that debt back by signing on.
"Obviously growing up as a kid, watching them, and now being able to pull on the jersey is an honour.," he said.
"To know that I will be here for the next four years is exciting because it means I may have the opportunity to pull on the jersey again if I continue to work hard."
With an extra large seat more or less reserved on Alan Joyce's personal Qantas jet that will fly the Wallabies to Japan, Tupou has said that he's really grown with his teammates since the start of the year, when he wasn't even thinking of the RWC due to some personal issues.
"Start of this year I went through a lot, some personal stuff, and it was really tough for me," he said.
"There was one point there when I didn't think about the World Cup, I just forgot about everything.
"But finally I started to speak up about it and talk to people and finally spoke to the coaches and they realised what I went through. We did some work on it, I had to miss some games, off the bench and stuff, just to help me get my head in the right space.
"Now I'm enjoying my footy. To be honest I didn't even think I'd be in a team because in my head I wasn't happy, I wasn't enjoying it, but I did the right thing in speaking up.
"Now I'm happy being around the boys and they know what I went through and they've been so helpful. I'm so glad I spoke up."
Why We Lost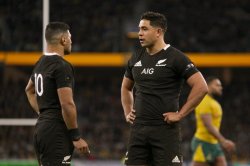 Dane Coles and Sam Cane were dropped in the deep-end, fronting the media in Auckland to explain how and why the All Blacks got smoked on the weekend.
"The hard thing to take is that we lacked intent," said Coles (via Stuff). "They were really desperate to win and you could see it the way they played. Our physicality and attitude wasn't where it needs to be.
"A lot of it is just about [heeeeart]. We really lacked that on Saturday and they brought a real hunger and were desperate to get the Bledisloe Cup. There's a bit of soul-searching for the week. We need to find what it means to be an All Black."
Asked why the superior Wallabies pack had beaten the inferior All Blacks pack, Coles responded:
"Maybe we took it a little bit for granted, if we're being honest. We spoke about that. As an All Black that's pretty tough to take but we're lucky we get another opportunity to prove to everyone in New Zealand how much this Bledisloe Cup means to us.
"They had a lot of hunger and were desperate, and we didn't show that. Maybe we did take it for granted because we lacked intensity. We missed 20 tackles in the first 20 minutes. It's that desire not to let down, not just the chance for the Bledisloe, but respect in that All Blacks jersey."
Cane for his part thinks along the same lines:
"We got beaten up a wee bit in key areas. When a team shows up like [the Wallabies did] you can only put it down to a little more intent and attitude … That hurts. Any successful All Blacks team has a physical, dominant forward pack. We know we can deliver it but we were below par on Saturday."
Meanwhile, New Zealand are back to #1 after a 27-hour absence after an experimental England side beat Wales 33-19 at Twickenham.