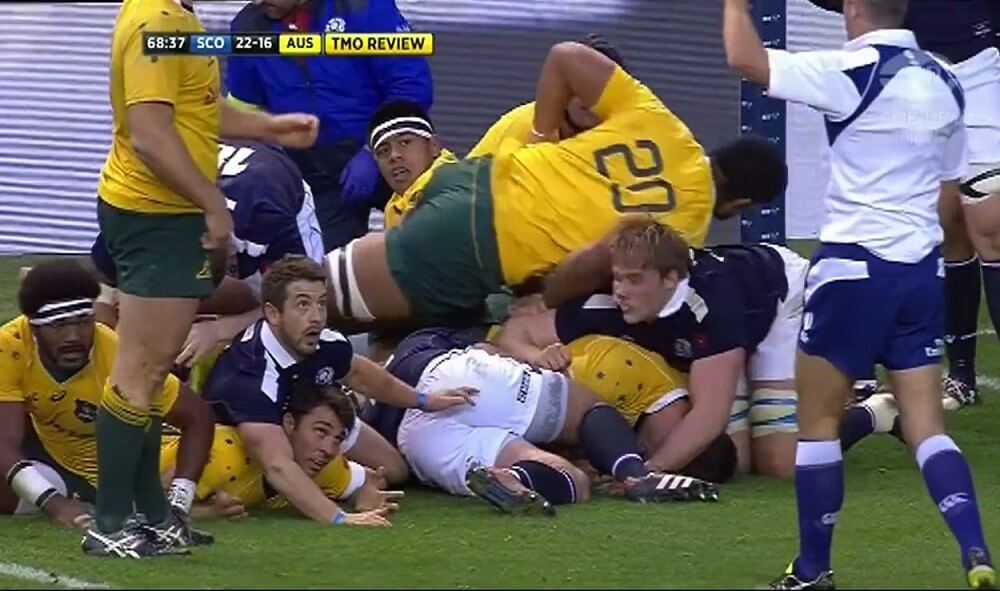 Tuesday's Rugby News has news of a special one's return – and unfortunately it is not Jesse Mogg. There's also Randwick news, Cheika news, and Miller Time.
---
Skelton Back?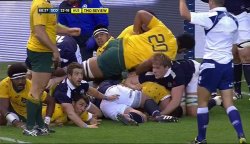 Michael Cheika was in the airport yesterday and so was the media, asking him questions about who he will select for the World Cup. The 31-man squad is set to be revealed on Friday.
One name Cheika blurted out was Will Skelton, who has been receiving rave reviews playing for Saracens. Asked what names might still be up for selection Cheika said:
"(Jack) Dempsey, (Tom) Robertson, not sure even if Will Skelton is still on the table."
"We'll have a look and see what the discussion is there over the next day or two, before the squad is selected. If the situation about coming back to Australia is any clearer."
Asked if he was serious, Cheika backed himself up.
"He would be, if his contract situation was right, to meet the rules," Cheika said.
"That would be the only way, and look, that's highly unlikely right now with only a day or two to go. But more to pick from, the more options that gives us all the time."
Since May there has been chat that Skelton was being dangled a shiny carrot by RA, and it was originally reported that Size 43-shoe man wanted to come back in 2021.
Regardless, Cheika and the selection panel will look to trim the squad down to 31-man, deciding whether or not they'll go with 2 hookers or 2 halfbacks, or if they'll bring Jesse Mogg back into the fold by popular demand.
"There are still some highly competitive positions and again, it (rests) on the configuration of the squad, how many forwards to how many backs, the specialist positions – how many of those," Cheika said.
"Without giving away too much you'd imagine they'll be the first discussions had and from there we'll decide which players, because that decides how many you'll have in the rest of the squad."
Winning Obsession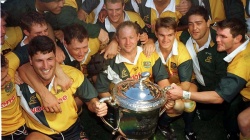 Obsession! That's what Michael Cheika (via rugby.com.au) reckons the Wallabies have to treat winning like…if they want win more or something.
"The attitude it takes, the preparation, how consistent you have to be, how obsessed you have to be, if you want to be a winner," Cheika said, looking up from his copy of How To Be Succesful 101: The Jesse Mogg Story.
"Because, I will be honest, we weren't terrible last night. We did a lot of good things but the key moments were dominated by the opposition and that part is when you're on, and you're really on and at the next level up, those key moments you take a lot of the time.
"And you could see the difference between the week before and this week, where those opportunities we took last week and we didn't this week.
"If you break the game down, there were some key moments in areas we dominated last week, that we didn't dominate as well this week. That was pretty clear right? So the knock-on effects lead to opportunities lost or taken.
"That consistency is really important for us. We know we can play at a good level but we want to play at a better level going into the Cup, and we know at that tournament there are seven games you want to get through with a W, so consistency is absolutely imperative."
The last time the Wallabies went on a winning run was in 2017, when they won four games in a row. The last time they won five in a row was during the 2015 World Cup.
"We are hurting but that's part of the character you get. You get back up now," Cheika said.
"That's what footy players do. The week before it was the other end of the spectrum.
"The key is to not believe too much of either. Always keep your feet on the ground, understand that most of the success you get comes from hard work. It's from doing the things you don't want to do.
"The hard sesssions and enjoying them, because in all walks of life that's usually the way success is achieved.  If you look at the series overall, we had a better series than last year, we got one. We got a win on the board in this series, so that's a positive. We want to improve and build on it."
Miller It's Time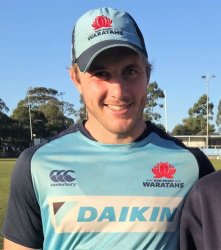 It's time to change for the man they call Miller Time, aka Will "Miller Time" Miller, who's decided that his time is up at the Waratahs and that Canberra shall now be the best place to grow his brand.
The Brumbies have signed the Waratahs flanker, in other words.
"With the departure of David Pocock, we wanted to bring in a backrower who has an on-ball presence and Will certainly will bring that," Brumbies head coach Dan McKellar said in a release (via rugby.com.au)
"He is a very skilful player and a good link between the backs and forwards. He has the ability to play on an edge and he can be very creative in attack.
"Will has played a lot of rugby over the past few years and he's played a significant role in the development of his club side Norths, helping them to a Premiership in the Shute Shield in 2016.
"He's a good country boy who's worked hard at club rugby to get his opportunity at Super Rugby level and has proven that he belongs at this level."
Miller, who is originally from a cow berry farm near Berry, added that he's super excited to join the team when the Venerable Jesse Mogg made his mark.
"I'm really excited to get down to Canberra and rip in," Miller said.
"The Brumbies have had a spectacular year in 2019, and I look forward to helping build on that moving forward."
Randwick on TV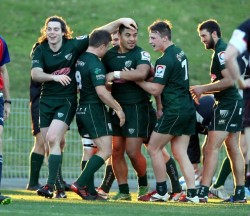 The much-discussed Argentina-Randwick World Cup warm up is set to be televised, according to a report in the SMH.
Apparently Fox Sports is planning to televise the 2:30pm game on 7 September, sandwiching it between the All Blacks vs Tonga game at 12:30pm, and an NRC game at 4:30pm. Completing the rugby extravaganza would be the Wallabies v Samoa game at 6:30pm.
It is expected that the NSWRU will help Randwick field as strong of a side as possible, with Sekope Kepu, Ned Hanigan and Rob Simmons all potentially made available. NRC players may also be given a release to play for the Galloping Greens. Will Harrison, Ben Donaldson, Mitch Short and former Wallaby hooker Adam Freier could also be on the team sheet.
It's also expected for that the game and surrounding apartments around the beachside Coogee Oval will be crammed with spectators. While there was initially some concern over having the game on the same day as the Wallabies final home test, the SMH says that RA is doing all it can to make the game go as smoothly as possible, with busses to Parramatta even be put on to ferry supporters who aren't scared of crossing over Anzac Parade.
The Pumas, who base themselves in Coogee when they're visiting, decided to take up Randwick's offer a game instead of game against Fiji.