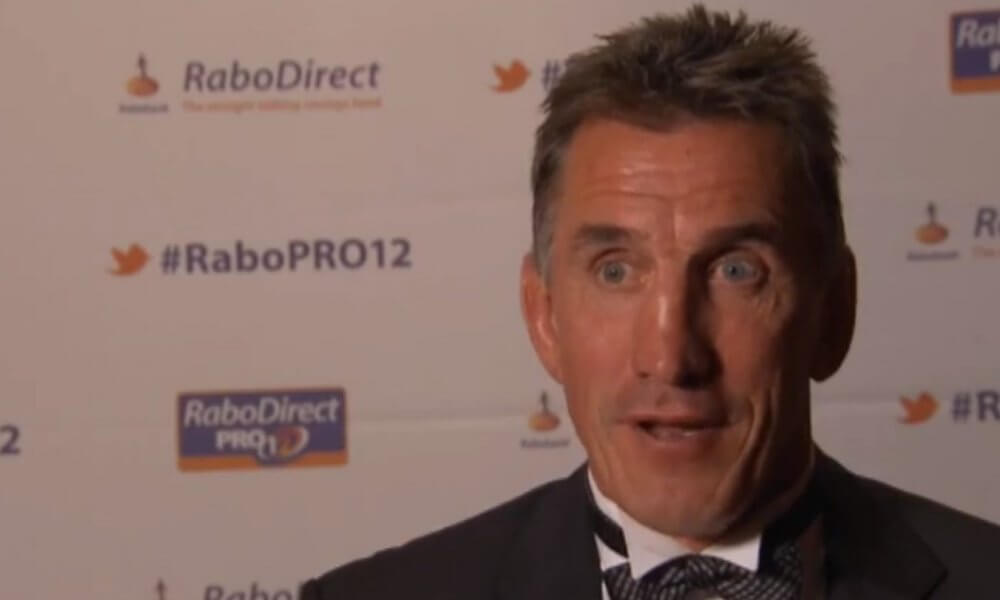 Tuesday's Rugby News has Rennie, Penney, banned substances, BPA, CFS, Hegarty, Stewart, Fouaika and Dempsey news.
---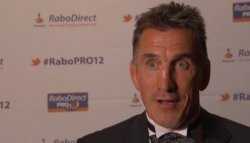 Rennie vs Penney
The SMH is reporting what has been rumoured and murmured around the halls of the GAGR Towers for quite some time now, that Dave Rennie will become Wallabies coach post-RWC and Rob Penney will become Tahs coach next year.
Together with Brad Thorn, that'll mean there'll be three New Zealanders in charge of the three most important rugby teams in Australia.
Rennie, currently in Scotland with the Glasgow Chiefs, has turned that side into title contenders, reaching the semi-final and final in each of his seasons there. Both times he has won the Pro 14 conference with his team. Rennie is also known as the guy who won two titles with the Chefs.
Penney is coach of the NTT Communication Shining Arcs, having previously also been coach of Munster and Canterbury.
According to venerable GeeRob, the Waratahs were keen on appointing "an Australian with Super Rugby head coaching experience or above", but, uh, couldn't really find one.
Scott Wisemantel, attack coach of England, was first choice on the Waratahs list but after he knocked them back, the next option was Damien Hill. Hill, a former Sydney Uni coach who won three premierships in a row between 2007 and 2009, is coaching the Ricoh Black Rams in Japan.
Hill is potentially still in the top 3 candidates – along with Penney and former Warringah Rats coach Darren Coleman, who did very well in making them a competitive side – but it is the SMH says Penney is believed to be the front runner.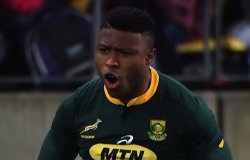 No Cheat
Springbok speedster Aphiwe Dyantyi says he ain't never done no drugs, after he tested positive on Saturday for some sort of banned substance.
Dyantyi was told by South Africa's anti-doping agency that a urine sample he gave at camp early in July tested positive for the unnamed substance.
"[I have n]ever taking any prohibited substance, intentionally or negligently, to enhance my performance on the field," Dyantyi said in a statement (via Fox Sports).
"I believe in hard work and fair play. I have never cheated and never will."
Fox Sports adds that the winger has requested his 'B' sample be tested, and that he also claims his test in mid June did not come up positive.
25-year-old Dyantyi has scored six tries in 13 tests, including two in the All Blacks win in New Zealand last year.
Last year he was voted as 2018's rugby newcomer of the year.
Reds Sign Five
The Reds are edging ever closer to their title in 2026 Super Rugby title, with the news that they've re-signed five players for at least next season.
Brandon Paenga-Amosa, Feao Fotuaika, Bryce Hegarty, Hamish Stewart and Chris Feauai-Sautia are all locked in for 2020.
"There's a good mix of talent and experience between them, they're a hard-working group of men," Thorn told rugby.com.au.
"Most of them have come through the system with Queensland at Schoolboys and U20s level, or through the NRC.
"The longer we can keep this same group of men here together, the better it will be for Queensland."
Joining these five is Alex Mafi, whose contract extension to 2022 was announced last week. He'll be competing with BPA for the #2 shirt.
Hegarty and Stewart are expected to occupy the same areas, with the 26-year-old Hegarty expected to act as the wise head to the 21-year-old Stewart's youth.
Fotauika, despite being a goldie oldie at the Reds at 26 years old, only made his debut last year after making the step up from Brisbane City.
Finally, CFS is now the most senior Red after being around for seven years straight. He will line up in the midfield with James O'Connor and Jordan Petaia.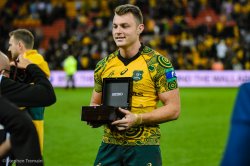 Dempsey Dope
Jack Dempsey has revealed to the SMH that he almost screwed it all up, after he played through a ligament injury with his club side Gordon – in a game he was playing with the intention to stay match fit for Wallabies selection.
After not being picked for the Pumas game in Brisbane, Dempsey asked if he could make a cameo for Gordon, so he could also help their finals push.
However, 10 minutes in he did his shoulder ligament.
"I knew something was going on because I couldn't lift my arm, but it was a big game for the club and for myself. We strapped it up at half-time," Dempsey said, according to the SMH.
"I guess it comes down to the individual. For myself, with the tough two years I've had, all I've wanted to do throughout this rehab time is just get out on to the footy pitch. If I'm on there I'll only be taken off if I can't physically perform at all.
"A lot of things go through your head but I thought if it is significant this could be my last game of the year and I just wanted to help Gordon get into the finals. We lost after the buzzer. It was a bit of a double hit, but it's where I come from, it's where I started my career, I always love going back and playing for them."
The silly billy has been out of action but scans say that he should be good for Samoa on 7 September, unless a fridge falls on him when he goes to get some Vegemite or something.
"There were definitely some dark moments there and some iffy moments, especially with how this year has gone for me personally, in terms of putting myself in a position to get picked," Dempsey said, referring also to the fact that he's been injured more or less for the past year.
"I was definitely sweating but I've always had confidence in what I have been able to control and that's the performances I have had in the gold jersey."