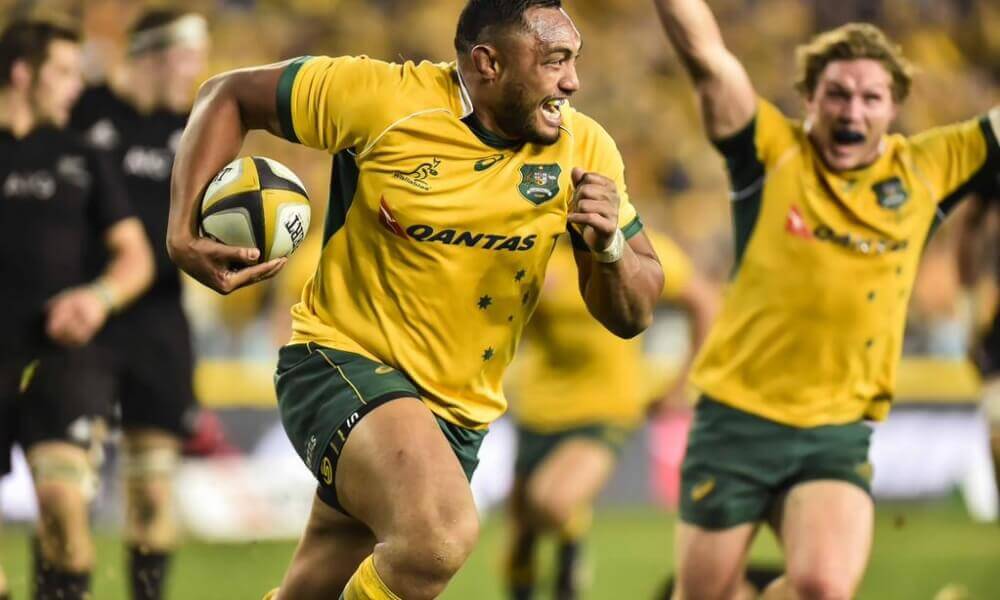 Tuesday's Rugby News has Sekope Kepu's retirement, players for the Pumas game and extras for the Samoa game, as well as a new coach for the Moondogs.
---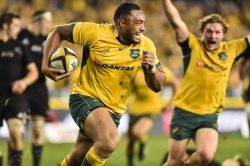 360 No Sekope
Saturday's test against Samoa will be Sekope Kepu's last at home, after the veteran prop announced he was retiring from international rugby after the RWC yesterday.
The tighthead prop became the first prop to 100 Wallaby caps, an effort he reached last year.
Since debuting with the Wallabies in 19 BC 2008, Kepu has made himself a mainstay of increasingly strengthening Wallabies front row.
Before the Auckland Bledisloe, Cheika made Kepu do a speech in front of the lads and Kepu says that's the first time he realised how much he had achieved.
"Cheik got us to speak in Auckland, speak to the group, the centurions group and it was then that I realised what a unique group to be a part of," Kepu told rugby.com.au.
"Obviously through the years, you just play footy and you love it, you just want to get every Test you can and play in every game you can but to actually notch 100 last year and to be a part of such a special group…It's one of those things – you never thought you'd be able to achieve that and to have done so, it's something I'm very, very privileged to do and I've been fortunate to play for as long as I have been."
Kepu, who made his debut against Samoa at loosehead, is happy to see everything be wrapped in a neat little package.
"I remember that day very well – baptism of fire, I guess," he said.
"in 2011, leading into the World Cup as well, it was my first start at loosehead. To come full circle again in my last Test match on home soil is going to be very special."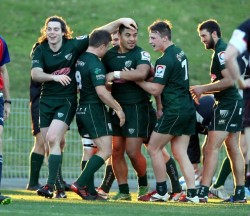 Los Verdes Contre The Big Cats
Los Galopantes Verdes de Randwick are set to play Silver Country's Big Spotty Cats in the seaside barrio of Sidney this weekend, as the Big Spotty Cats prepare for the Rugby World Cup.
Rugby.com.au reports that NSW Country and the Sydney NRC team will release players to play for Randwick, including a few Los Ualabís y un pouco de Los Ualabís júniors.
Mitch Short, Will Harrison, Ben Donaldson, Christian Poidevin and James Ramm have all been released by Sydney, while it is expected Ned Hanigan, Dave Vea and Triston Reilly will be released from the NSW Country Eagles.
Sydney coach Chris Whittaker said he was more than happy to release his players for the Big Spotty Cats match.
"Playing an international team, it's a massive opportunity for the young guys," Whittaker said.
"Just look at the 9s and 10s – Mitch Short, Will Harrison and Ben Donaldson – it's going to be a big step up. Playing Aussie 20s is a big step up and playing NRC is another good opportunity for them and this will be another good opportunity.
"It will give them a good mark on where they need to get to.
"Argentina are one of the best teams in the world and it's not going to be easy for them but it'll be a really good learning curve for them."
Un local de Randwick himself, Whittaker was a young'un watching the 1988 game for Randwick against the All Blacks at Coogee Oval, a game which featured Michael Cheika.
"I was about 14 years old – I remember it was packed…it was massive, I remember looking up at the apartment blocks around and there were people on every balcony, it was a big occasion."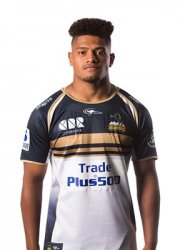 Twose In
Jack Maddox and Rob Valentini have joined up with the Wallabies squad as extras for the squad against Samoa.
The addition of these is possibly a sign that Cheika is taken a conservative approach to Saturday's game.
The winger and back-rower have joined up with the squad in New Caledonia, where the Wallabies are currently running up sand dunes in preparation for the RWC.
Fox Sports reports that the Samoa match will feature a lot of rested first team players. Pocock is expected to make his return – as captain too – while trying not end up like the kicker in that Simpsons episode.
Valentini, who is uncapped, is also expected to get game time along with Maddox. The winger, who unlike most Wallabies wingers is actually fast, was sent home early from South Africa earlier this year.
Fox Sports also reports that Kurtley Beale and Samu Kerevi will be wrapped in the finest cotton wool made from prime Darling Downs product for this test.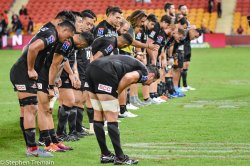 A Japan Coach For The Moondogs
Super Rugby will have its first Japanese coach, with Naoya Okubo to takeover the Sunwolves in their terminal season.
Formerly the assistant coach under Tony Brown, the former director of rugby for Suntory Sungoliath will take the reigns for 2020.
"The Sunwolves in the 2020 season need to bring the game forward in Japan after the World Cup. I am proud to receive an opportunity to be involved at such an important time," he said in a statement, according to KyodoNews.
Okubo, a former international scrumhalf with 23 caps, ran the Sungoliath for 3 seasons from 2012-2016, taking them to 3 titles during his time.
The Sunwolves will be no more after next year, after Sanzaar had another strike of inspiration and decided to cut them.