Tuesday's Rugby News has Samoan scrum reflections, Shaun Berne being an attack coach n stuff, Japanese people going nuts for Wales, and Cheika the graceful.
---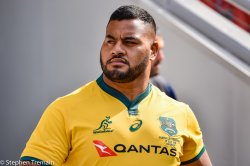 Samoa Scrum
Taniela Tupou has opined that getting beaten badly in the scrum by a Tier 2 nation was a wake-up call.
"What happened in the first scrum, Jordan and Slipper were on at the time and I came on and it was just hard because I came on and we make a mistake and it happens in the game," Tupou told rugby.com.au.
"We fixed it in the last few scrums but again it's a work-on for us going forward against Fiji.
"Glad we had those scrums against Samoa so we can have a look at it and fix it for the World Cup."
Tupou, who was blessed as child from a young age, revealed his excitement at the chance to play in a Rugby World Cup with his adopted team.
"I remember playing for Tonga U14s a few years ago and our coach was saying the plan is for everyone to play in the World Cup in 2019 for Tonga and here I am obviously playing for Australia," he said.
"It's something I've been dreaming of, playing at the World Cup and I didn't think I would be able to play for Australia but now I'm here and I'm so grateful for the opportunity to represent Australia, my family and myself.
"It hasn't been easy, but I'm happy I'm here and I just want to work hard and hopefully get an opportunity to play."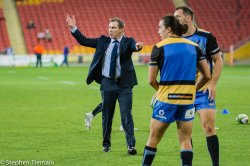 Bernie Has deBeered Berne
Wallabies attack coach Shaun Berne has told reporters that he's not here to reinvent rugby, and in fact he's still using some of Bernie's old plays.
"There had been a couple of lean years there but Stephen Larkham is a good coach and so some of the stuff I had to come in and tweak [but] I am still using some of his plays," Berne told SMH.
"That's not to say we haven't brought in new plays, that's to say there hasn't been a great deal for me to do especially with the quality that is in the room. They bring different talents and different things we can make use of.
"Not giving too much away tactically but you're not going to reinvent rugby. You're not asking a guy to come into an environment like this and reinvent rugby. You're asking him to look at what he sees and make some small adjustments."
So far this year, the Wallabies have scored 15 tries in 5 games. That compares to 19.2 points per game in the 13 games in 2018.
"Am I happy with how we've gone?," Berne said, talking to himself.
"I'm happy with where we're at right now in terms of leading up into Fiji. You're never completely happy. We've scored some nice tries in those games I've been involved in but we've probably left some tries out on the field as well."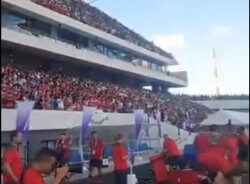 Moshi Moshi Wales
In levels of obsession rarely seen outside of Melbourne, 15,000 Japanese locals have turned out to watch Wales – even learning and singing their national anthem.
The Welsh, based in Kitakyushu, were blessed as they trained on a Japanese national holiday, Respect for the Aged Day.
There isn't much more we can say than just let you watch this…..@rugbyworldcup pic.twitter.com/8yTcRZL9YU

— Welsh Rugby Union (@WelshRugbyUnion) September 16, 2019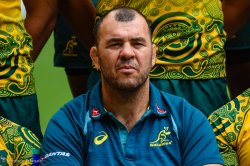 Cheika The Graceful
Paul Cully of the SMH thinks that Cheika's firebrand and myopic stereotype is slowly evolving.
"There has been a different side to Cheika this year: more rounded, balanced, with a real appreciation of the big picture," Cully writes.
"There's a theory about Michael Cheika that goes something like this: he's a 'championship' coach who can get a lot from teams for short periods of time but not the longer-term.
"As a consequence, there wouldn't be much shock among rugby folk if Cheika inspired the Wallabies to go well at this Rugby World Cup: in some ways, it would confirm the stereotype after some really lean years following the previous Rugby World Cup."
"Perhaps it's because he sees the finishing line in sight, or perhaps someone has got in his ear, but Cheika's calm reaction to the loss to the All Blacks at Eden Park and his role in unifying the squad in the wake of the Israel Folau storm is showing him in the best light.
"Yes, there are still moments of fire in the coaching box, but there have been more smiles this year from Cheika this year. The stereotype is being challenged, and that must be deeply concerning for opposition coaches."
Without getting slammed for plagiarism, you can check out the 4 other parts of Cully's weekly 5-things column here.