Everyone's been talking about it, hell Bob Dwyer might even get sued over it; when it comes to the latest trend for yellow cards, are the All Blacks untouchable?
For when you look at the number of penalties conceded per game it would appear that trading off penalties is a clear plank in the New Zealand game plan. Just look at their tally per match so far, in which they've easily outstripped both the Wallabies and Springboks.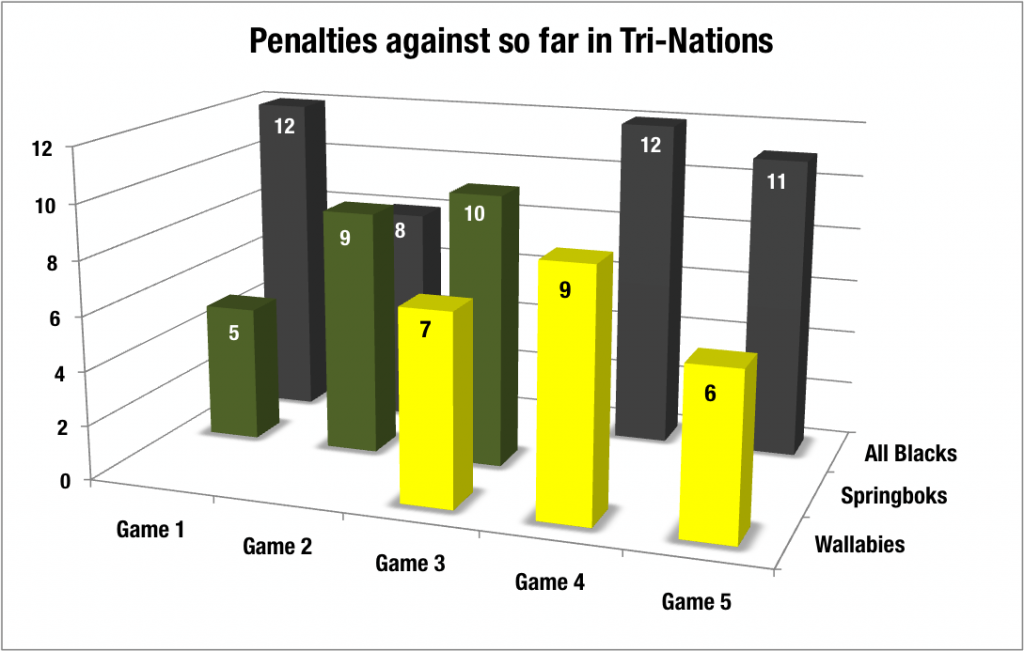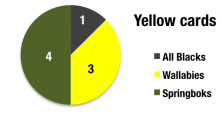 However, while those wearing Green and Gold (or Gold and Green for the Saffas) have chalked up the yellow cards to go with these penalties, those wearing black have escaped almost Scot-free. No, you didn't imagine all those final warnings.
Which means that when it comes to a ratio of penalties per cards, you end up with this graph that shouts: something just ain't right!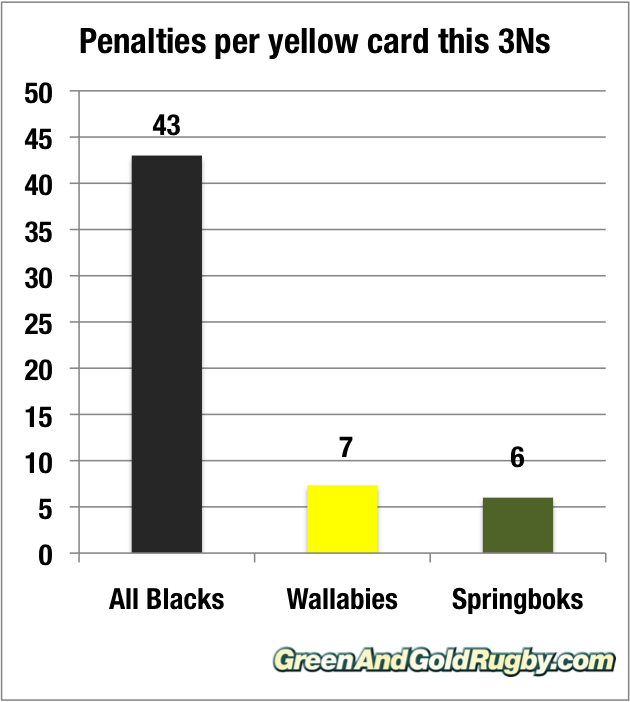 Do I think it's the Pee Divvy conspiracy? No.
But just as when you look at Jonathan Kaplan's stats against the Tahs, do I think there's clearly a bias in the system? No doubt.