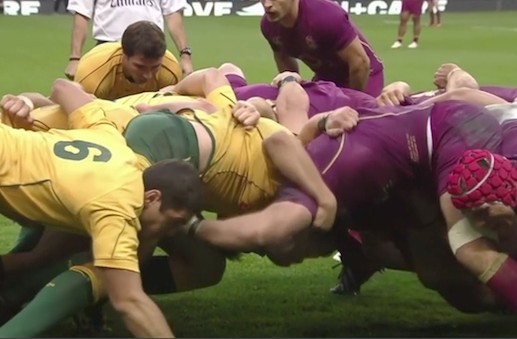 The Wallabies got by far the better of the scrums last weekend, winning three penalties to one and a tight head. But does that the whole story?
Below is my scrum-by-scrum analysis, both in video and table view.
The upshot is that while Robinson performed well, the scrum was at its best with Slipper, Moore and Kepu on towards the end of the match.
This was because while there was overall a more assured performance as a unit, the rub of the green that went Australia's way on penalties masked the lesser performance of Alexander. Ironic, considering the plaudits he has received.
Reviewing the scrums in the cold light of day — do you see it the same way?
[youtube id="iLXie7LxVbQ" width="600″ height="350″]