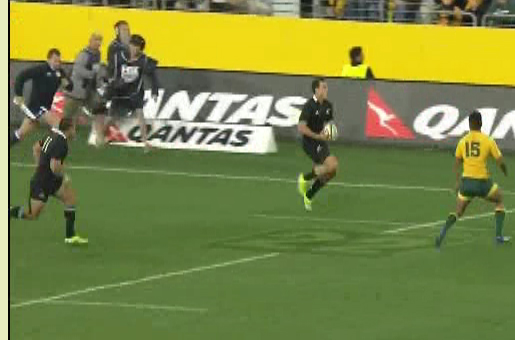 The first phase move the All Blacks used in game one of The Rugby Championship was really well thought out and brilliantly executed.
It played on the Wallabies' concerns about the threat of Sonny Bill Williams receiving the ball back inside and making metres through the middle of the defence, and left Adam Ashley-Cooper with two men to try and defend.
In this video I've taken a look at the different roles of each player, their running lines and the options the All Blacks had no matter which way the Wallabies defended the play.
I just wish we'd see more plays like this from the Wallabies, because this used to be our speciality.
[youtube id="xvdu7JsHt3o" width="600″ height="350″]