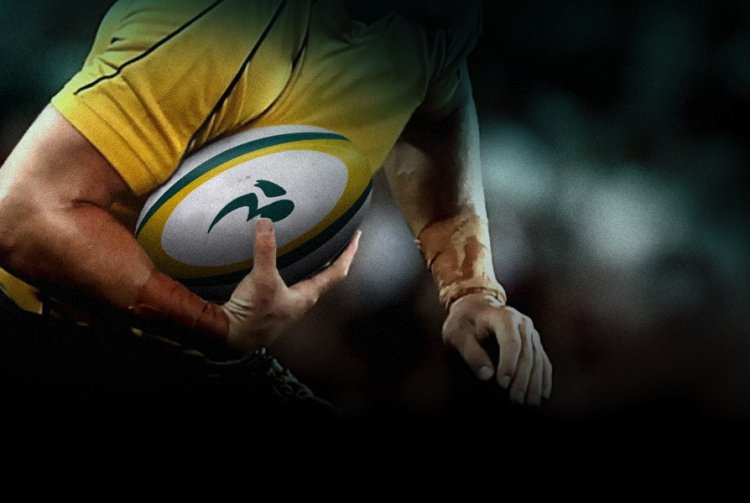 Before I start, let's acknowledge that the All Blacks were simply too good for the Wallabies on Saturday night in Bledisloe 1. Having got that out of the way, let's move onto the topic I want to discuss, which is all about the Wallabies, not their opposition.
I presume that the Wallabies (and by that I mean the entire playing group and the coaches) have defined goals that are understood by everyone involved inside the team.  Rod Macqueen took over as Wallabies coach in late 1997 and at the beginning of the 1998 season introduced his players to the concept of a SWOT (Strengths, Weaknesses, Opportunities & Threats) analysis and they set goals leading up to the ultimate goal of winning the 1999 World Cup.  If you haven't read Macqueen's book "One Step Ahead", I highly recommend it.  It's a book about life as much as it is about rugby but the story behind how he took a Wallabies team that at the end of 1997 was in a terrible state, to World Champions within two years is something I think all rugby fans would find fascinating.
One of the keys to success in business is setting achievable goals, identifying strategies that will help achieve those goals, assigning responsibility to individuals (or a group of individuals) for implementing those strategies and measuring achievements against those goals. There is no point in setting your end goal too low – you have to make the group reach for something that would currently be beyond them if you want to encourage improvement.
Another key in setting goals in business is the fact that there is an 's' on the end of goals.  It makes no sense to have one big goal sometime in the future because it's probably so far way that it's easy to lose sight of or to measure yourselves against.  You must also set smaller goals along the way that help you measure progress and give the group a series of lifts as they achieve each smaller goal, which is why it's important to set realistic goals along the way, which build belief in the group's ability to achieve the end goal, which may not seem achievable today.
We can presume that the end goal for the Wallabies will be the World Cup next year.  It certainly looks unachievable at the moment, so fits the criteria for the end goal quite nicely.  But what about the goals along the way?  John O'Neil has opened the door a little bit, revealing that one of the goals for Robbie Deans was to beat the Kiwis.
I understand that the ARU need to keep the public onside in the short term so want to have some short term goals rather than just having the World Cup in 2011 as a major goal as all that matters, otherwise crowds will not turn up to games in 2010 but I'm sure the Wallabies internal goals are not going to be revealed to the public, and nor should they be.
I'd be really surprised if the Wallabies internal goals revolve around winning a certain number of games in a tournament or in a year.  As we've all heard before, winning shouldn't be the goal – winning is an outcome.  This isn't just a cliché – it makes sense and is the easiest way to manage a group of individuals.  Coaches try to get players to focus on specific areas of improvement, such as lifting and then maintaining the percentage of successful tackles made, reducing  the percentage  of possession lost or winning a minimum percentage of set pieces, rather than how many points each team scores or indeed who wins the game.   If a team sets goals in these types of areas , buys into them, works hard to achieve them,  then once the goals are achieved they represent success, which helps to develop a successful culture along the way to achieving the end goal.
Having set goals, it's best to stick with them unless something happens where it becomes clear that they have become absolutely unattainable.  At those points in life it becomes necessary to re-set goals because there is no point in just bashing away trying to achieve goals and failing because that actually has a very negative effect on the group.
It must also be remembered that the Wallabies are primarily a group of young men and the last thing you'd want to convey to them is that if you fail to achieve your goals, you just re-set them, as that would also send completely the wrong message.  It's a bit of a juggling act, but that is the role of a coach (or group of coaches).
The Wallaby players are all highly skillful rugby players and know how to play rugby. A coach can work on improving skills, build team cohesion and give a team an overall game plan which means that primarily the coaches job is about man management and the management of the group's goals.
Robbie Deans strikes me as a very intelligent man and a great student of the game so I'm sure the Wallabies would have set a series of goals similar to what I've outlined above.
After the Wallabies indifferent performances in 2009, I was concerned but prepared to wait and see what 2010 brought.   After the first four games of 2010 I was further concerned by the Wallabies performance.
The statistics that the team at G&GR bring you have shown there are significant deficiencies with what the Wallabies have been doing in 2010 but after Saturday's performance against the All Blacks I have now reached the point where I ask two questions (like many others on this site who've already reached this point); Is it time to change the Wallaby coaches and/or is it time to re-set the Wallabies' goals?
My answer to the first question is in three parts; Is it too late to replace Robbie Deans before the World Cup?; Who could replace him?; and Should he be replaced?
Eddie Jones was replaced at the end of the 2006 Tri Nations before the 2007 World Cup with John Connolly but that didn't go so well, did it?  What about Rod Macqueen – he replaced Greg Smith a little under two years before the 1999 World Cup but his first tour in November 2007 was when he'd just taken over, so he didn't have any time to stamp his authority on the team.  It wasn't until the start of the 2008 international season in May 2008 that he really took charge – not that different to where we sit today, so it's not out of the question.  Would it be disruptive? Yes, but that could probably be managed by the right replacement.
Given the above, the only person you could bring in would be someone who's had recent experience with the players through Super 14 contact.  Therefore I only see one option – Link.  He showed last year that he can take a bunch of young blokes and instill discipline in them in a very short period of time, he's coached many of the Wallaby players who'll likely be in the 2011 squad during his stints at the Waratahs and Reds and I'm sure the Reds could be persuaded to let him go in the national interest.
Regardless of my views in the first two responses to this question, my answer to the third part is no!  Robbie Deans is a good coach – he's just not getting the best out of the players at the moment and I do think this has to do with his NZ background.  Rugby is such a religion there that you don't need to motivate players, direct them or fire them up. It seems to be inbuilt in the Kiwi DNA to know what to do on a rugby field – give them your game plan and they'll go out and do a pretty good job of executing your plan (except in World Cup crunch games).  That doesn't seem to be the case with many of the young Wallabies at the moment.  I do think Robbie needs to change his approach as there hasn't been enough improvement in key areas and it seems his message just isn't getting through to the players.  If the players aren't capable of changing, then it's time to change some players.
There will be plenty of people who disagree with my answer and I'm sure there will be plenty of comments on this point alone.  I make no claim to being right – that's just my opinion.  I do however think Robbie should take on two new assistants as soon as possible.  I don't think Jim Williams or Richard Graham have offered much at all.
Regardless of who we individually think should be coaching the Wallabies, there is still question 2 to answer.  Should the Wallabies goals change?  Given that we don't know what the current goals are, that's too hard to answer, so maybe a better question is what would should the Wallabies goals be?
Before goals are set, a SWOT analysis is extremely important.  What are the Wallabies strength's today and what are their weaknesses?  What are the opportunities the Wallabies have in the remainder of 2010 and what are their threats to moving forward in 2010?  Once you answer those it makes it much easier to set goals that play on their strengths, fix their weaknesses, take advantage of their opportunities and minimise the impact of their threats.
For the sake of this exercise let's forget 2011 goals – we can deal with 2011 later and I'm going to assume we can all agree that winning the World Cup next year is the end goal.  Let's also forget the win/loss ratio for the reasons outlined above.  Right now I think we need a focus on short term improvement, albeit one that doesn't interfere with, but compliments the end goal.
Tell us what you think the short term goals are that should be set for the Wallabies for the remainder of the year, regardless of which coach you want to implement them.  Having given us your goals, how would you go about achieving them?