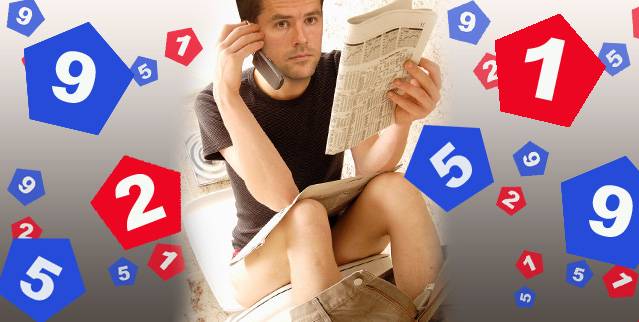 Not only did we win the Trans Tasman Woodchopping title at a damp Suncorp Stadium on Saturday night, with the legendary 'Big Dave' Foster and son Stephen (a chip off the old block) to the fore, but we also won the rugby.
And this was a very important victory to boot. This Tri Nations tournament may have been diluted to some degree but there's no doubting that both Wallaby v All Black encounters were contested by full strength teams with an overwhelming desire to win. As a precursor to the Rugby World Cup, the results were significant.
In this instance it was the Wallabies who had the edge and the wherewithal to close out a fiercely contested match. The first half was as good a performance as you'll ever see from the men in green and gold against the world No 1. I'm not sure about later in the year but I think that this team in 2013 will be unbeatable.
In rating the players, some of you will want to give every man and his dog 10 from 10 for such a rare and satisfying win, but saner heads have prevailed. The Wallabies fell away in the third quarter of the match and could have easily blown it. To their credit they didn't and the scores are indicative of a worthy performance.
My Man of the Match was Will Genia.
TN6 Wallaby Player Ratings
| Player | Rating | Comment |
| --- | --- | --- |
| Beale | 6 | It was a bit of a mixed night for KB. He had an error rate a bit higher than usual and had some handling difficulties. That was couched with an effective kicking game and some good carries. Took some wrong options in attack — maybe trying too hard. |
| Ashley-Cooper | 8 | Best game of the year for AAC and wing looks his most comfortable position. ABs persisted in kicking to him on the restart but he was rock solid under any high balls. Defensively he was outstanding with some big hits. Kick chase was also effective and may have ended Zac Guildford's 1st XV ambitions. You just knew it was in there somewhere... |
| Faingaa | 7 | For someone who only had one run with the ball in hand, he made a mighty big impact on this match. Dominant tackles as ever with one trysaver on Muliaina in the 18th min a beauty. Will be the casualty for JO'C I suspect but you'd be tempted to leave him there. |
| McCabe | 7 | Was only pipped by Pocock in the tackling stakes with 18. Hard-hitting and straight running. Only passed the ball once but worked his arse off in other areas and improving all the time. |
| Ioane | 7 | Diggers looked for work all day but the ball didn't seem to find him too often. Defended stoically in the No 10 channel. Was on hand to support Genia with the deciding try. Needs the ball more — is a world class winger. Love the hair.... |
| Cooper | 8 | QC directed the Wallabies around the park with aplomb. Didn't overplay his hand and kerbed some 'Carlos Spencerisms'. Sure, little backward flickpass that could have ended in tears but it came off. Kicking game sound and great turn of pace. Had the better of Carter. Like Brie — maturing. |
| Genia | 9 | Sanchez was inspirational and the superlatives keep flowing. What can't this man do? World class display. Deciding try was just what the doctor ordered. The only negative was a couple of charge downs, one being by Big Kev. Even the Kiwis are talking him up! |
| Samo | 8 | Dike is the new hero of Suncorp Stadium. His fame is spreading far and wide. An action packed 60 mins highlighted by bursting through a weak Carter & McCaw tackle for a thundering 50m run to the line. And the crowd went wild. Big tackles and soft hands. They're even impersonating him! Secured the No 8 position I'd say. |
| Pocock | 9 | Not quite outplaying Richie McCaw but not too many do. Complete involvement in everything with a huge workrate. More ball running than usual too. Pocock's turnover of attacking AB ball in the 75th min was a game changer. Ball of muscle and intensity. On his feet at the breakdown he's the most dangerous man alive. |
| Elsom | 8 | There was a lot of Rocky love around the Stadium on Saturday night. He's had a hard few weeks but he's now back on track. Smashing defensive effort and mixed it with the best. Seemed to play a bit tighter than normal, especially in the first half. Muscled up — one tough dude. |
| Horwill | 8 | Captain's knock in all aspects. High tackle count, highest ball carries and passionate physicality. No backing down with this guy. Leadership by example and by inspiration. Kev says — you do. |
| Vickerman | 7 | Dan the Man is back, ruck bully and all. Charges into rucks and mauls with gay abandon. Gives his own blokes a spray as required. Pisses off opposition forwards but hey, isn't that what he's paid for? His slip at the first lineout set the tone but it eventually recovered. Another who has secured a starting position — too bad Sharpie. |
| Alexander | 8 | Another who had his best game of the year. Scrummaged strongly to start with but deteriorated a little as the game wore on. Benny A did the tight forward hard yards in the trenches and at the tackle. His early chargedown could have had another result. Puts Slipper under the pump for the run-on spot. I expect Benny A to retain it under current form. |
| Moore | 8 | Squeaky and Big Kev have been the go-to men all season. Thrives on the tight work. Very high tackle count; intense and hard-nosed. Took a while for the lineout to work. Still retains his boyish looks — needs to grow a beard to look meaner. |
| Kepu | 7 | Can't wait for the day when our scrum actually dominates an AB pack. Kepu looks promising and continues to develop, but has some way to go. I would like to see more of his 'Maori sidestep' actually. Made some big tackles and did his job effectively. Just up the rate a bit bra.... |
| Bench: | | |
| McCalman | 7 | Replaced Dike at the 60 min mark. Injected some enthusiasm and impact, which helped the Wobblies regain the initiative. Strong in the tackle with a good workrate at this important time. Seems well-suited to the bench. |
| Simmons | 6 | Simmo replaced Vickers in the 53rd minute. Solid effort without setting the world on fire. Sharpie v Simmo for the bench spot — I'd probably go Sharpie for the extra experience and ball carries. Promise for the future. |
| Higginbotham | 6 | He got 10 mins for Rocky. Spent a fair bit of that time with his head in the ruck, which is where it was needed. Just who Rocky needs to be breathing down his neck. |
Enter Description