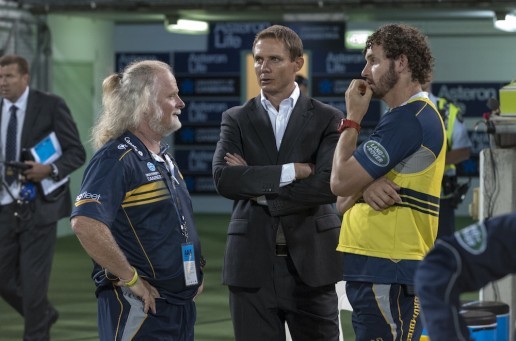 Wednesday's rugby news has our unproven halves highlighted, a bold RWC prediction, Japan losing a coach and a massive doping ban. 
---
Larkham uneasy over halves

Legendary Wallaby playmaker Stephen Larkham has been questioned about the failure of the Test team to secure a starting halves combination for the upcoming Rugby World Cup. During his playing days, Larkham emphasised the need for secure inside back combinations to build continuity.
But the Australian assistant coach downplayed the impact on the current squad, who are used to chopping and changing week to week. When pressed on his key selection criteria, Larkham said: "Consistency in that position is the No.1 thing … making sure you are running the team around the paddock, you are taking the right options."
Smith predicts pool of death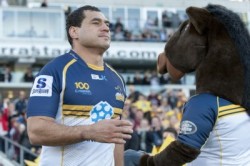 Wallabies great George Smith has predicted that  heavyweights Wales and England won't qualify from the "pool of death". Smith, with 111 tests to his name, believes that Australia and Fiji will be the sides to make the playoffs.
Fiji recently beat Samoa in the final of the Pacific Nations Cup, and Smith emphasised that the team's addition of a number of Super 15 and Top 14 stars, as well as the management of coach John McKee would propel Fiji out of the pool stages.
Eddie leaving Japan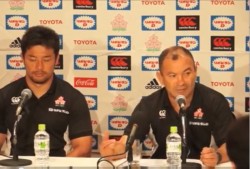 Japan head coach Eddie Jones will resign following next month's Rugby World Cup, the Japan Rugby Football Union announced yesterday. "His mind is made up," executive director Nori- yuki Sakamoto said. "We appreciate what he has done to advance Japan rugby over the past four years."
Jones acknowledged that he would not be leading Japan's new Super Rugby franchise but has been negotiating with the Stormers. "Four years is enough for an international coach,' he asserted. "My focus was always to change Japanese rugby history and ensure Japan was a serious rugby nation by the time I left."
Welshman banned for doping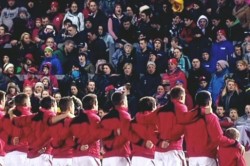 World Rugby has confirmed that Welsh sevens international Carl Townsend has been suspended for four years for an anti-doping rule violation. The 27-year-old underwent an in-competition urine test on 7 June at the Grand Prix 7s in Moscow, Russia. His sample was found to contain the presence of the anabolic steroid Oxandrolone, a WADA prohibited substance.
Townsend accepted that he had committed a violation and waived his right to an oral hearing, saying that he had taken the banned substances in a period of retirement from semi-professional rugby earlier in the year before he was called up for the Sevens development squad.