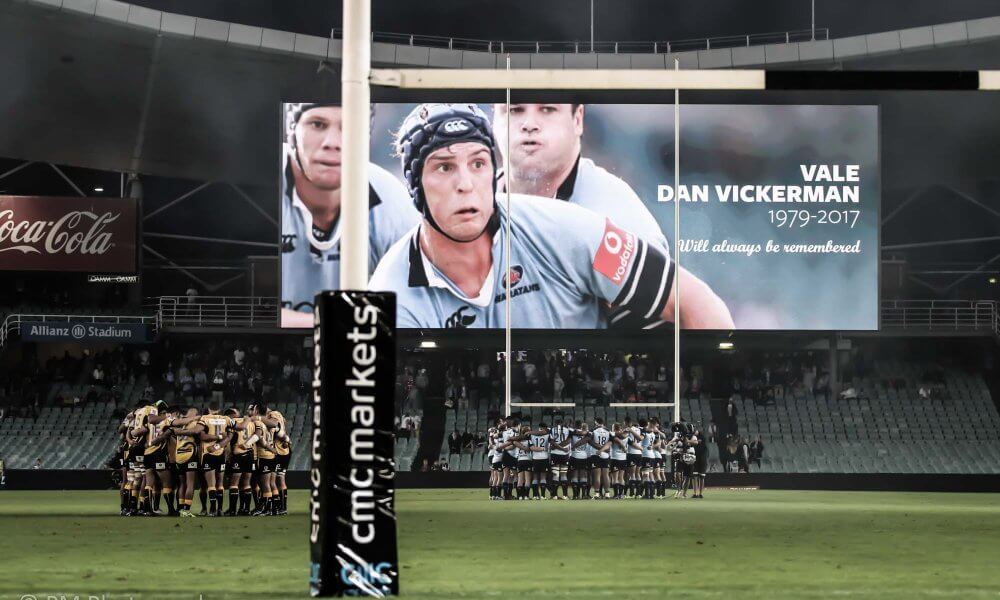 Wednesday's Rugby News has all the latest ruck rules, James O'Connor (and what Cheika thinks), Shute Shield News and most importantly – info about Dan Vickerman's memorial.
---
Changes To Ruck Laws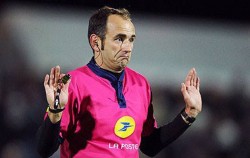 World Rugby has been forced to put out a statement after Italy's unoriginal tactics embarrassed England on the weekend. As reported yesterday, Eddie Jones attempted to matador the media by making a fuss about them.
"There is a formal process for unions to request law clarifications, if they wish to do so," said a World Rugby spokesman, with the they referring to the RFU. Referee Romain Poite also has backing of World Rugby.
For their part, the RFU haven't submitted a complaint but a spokesman of theirs said:  "World Rugby regularly issue clarifications on various laws, so they could decide to do this anyway due to the interest generated by Sunday's match."
While most of the complaints about the tactic have come from the English side – "Conor [O'Shea, Italy coach] has gone from most attacking man in rugby to the most negative in one game," said English halfback Danny Care – there's been a bit of support for the Italians.
Clive Woodward said, "against a superior team and a rugby nation with infinitely more resources, Italy went down fighting and scheming and plotting…it was behind the lines – literally – guerrilla war and I found it compulsive viewing."
In addition, Ireland flanker Sean O'Brien suggested the English should have just gone up the guts (aka pick'n'go), while All Blacks assistant Wayne Smith said "It is not an anomaly, just a shock tactic that a team might use now and again, but if you became predictable by doing it you could be cut to bits…I don't think it requires a law change."

JO'C Wire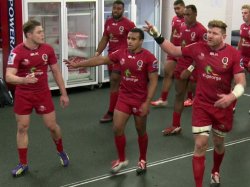 James O'Connor has the support of Wallabies coach Michael Cheika.
Talking on Fox Sports, Cheika commented that the regular street thug/Justin Bieber lookalike just needed some time to sort out his issues (issues that probably ever professional footballer shares, except they just don't get caught doin git).
"We have to take the football out of it for a second and say he is obviously a good lad, deep down. Otherwise he wouldn't be in this game," said the man from Randwick who captured our hearts.
"If he wasn't he would be away doing other stuff, he wouldn't be in rugby, in a team sport, having the camaraderie around of being in that.
"There is a good lad in there and I think we just have to leave the footy out of it for a minute and let the guy get the assistance he needs, to get back personally first of all, and then we'll see about footy."
Meanwhile, while there are some reports that Toulon owner Mourid Boudjellal has said he's not going "renew" JO'C's contract, that apparently has been mistranslated – instead he said he's not going to "prolong" talks over the player's future.
"He's a 26-year-old kid, I'm neither there to destroy him nor support him. It's complicated," rugby.com.au reports the Toulon owner as saying.
"When you're under the influence of alcohol, you rarely shine. For James, I blame it more on distress than stupidity.  We'll look after him. I know there are things to sort out, but it's not cocaine that will do it for him," he said.
Shute Shield News Part 1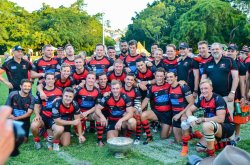 The Sydney Rugby Union (SRU) is confident it can secure the $250k needed to keep the competition on free-to-air, despite their only being two weeks to the start of the comp.
SRU president David Begg is "very hopeful", the Venerable GeeRob – Ave Georgina – reports.
"We've had a strong response from potential corporate partners and we remain very hopeful that the Intrust Shute Shield will remain on free-to-air television in 2017," Begg said. "We hope to be able to make some announcements shortly."
The deal, in its third of five years, has attracted controversy for its terms, which require the SRU to make a $250,000 advertising spend with broadcaster Channel 7 in exchange for the live broadcast of one game per round on 7Two.
Last year the Australian Rugby Union came up with the money at the last minute, but this year neither the ARU nor NSW Rugby Union is prepared to come to the rescue (boooooo!).
Begg, who inherited the deal when he took over the SRU presidency last year, said he was committed to honouring the contract and keeping the competition on television.
"It's not a hard competition to sell," he said. "The strong community focus and some recent good news on junior rugby registrations means there is a real sense of an upswing in rugby across Sydney."
Psst: ABC – how is another shitty sitcom about 30-somethings living in the inner city more relevant to your charter than handing over buttons to cover the Shute Shield?
It's got a) a strong community focus, b) features teams from all over Sydney, c) is a competition with a historic connection to Sydney, d) is more sport, which is what people love, and most importantly e) it'll keep The Australian-reading yuppies happy.
(Shute Shield News Part 2 will come tomorow)
Memorial
At 2 o'clock today, at Sydney University Oval, there'll be a public memorial for Dan Vickerman. The 37-year-old former Wallaby died at home last week. Copied from the Sydney Uni RC website:
"In memory of Daniel Vickerman, a memorial service celebrating his life will be held at 2pm, Wednesday 1 March 2017 at Sydney University No.1 Oval, Camperdown.
A wake will follow the service at 3pm in the SUSFC Function room, TAG Foundation Grandstand at Sydney University Football Ground (No.2 Oval).
As a sign of respect to a former great, we encourage all past SUFC players to wear the Uni colours.
There will be very limited parking available on campus. It is recommended that you use public transport to attend the service. Reserved parking will be strictly for close family members and those that are less mobile."
The Daily Telegraph also reports the Waratahs had considered delaying their flight to South Africa so they could attend the memorial. However, the Waratahs management and players agreed
"It was an extremely difficult decision to make, there were about five or six of us who had a chat to Daryl and figured out that the earliest we could get back over here was Thursday afternoon," Nick Phipps said.
"We kind of figured knowing the big fella he would probably prefer us to be over here, working hard early. We are going to try and have something over here, and remember the big fella in our own way."