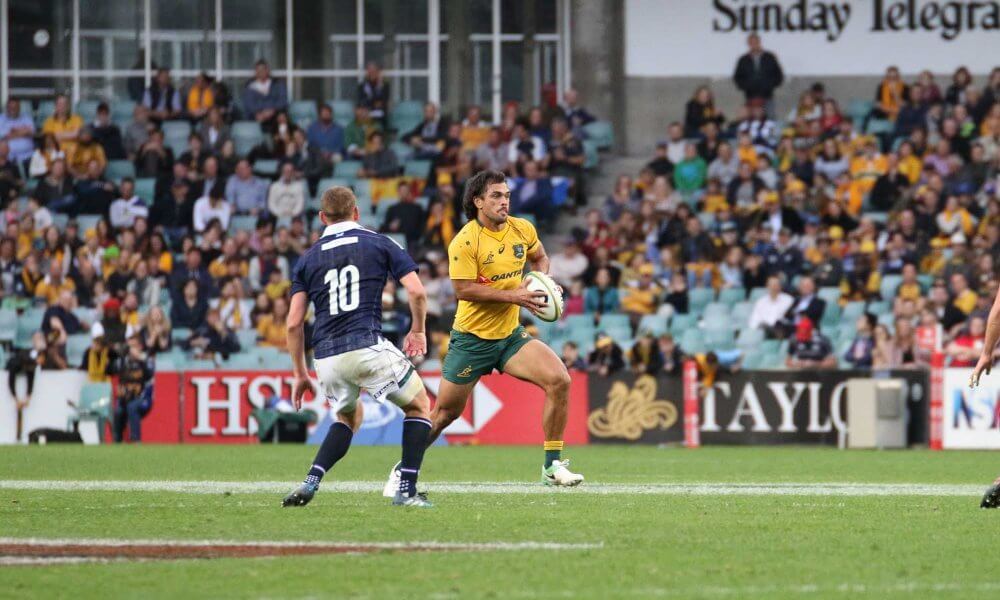 Wednesday's Rugby News has the Rebels excited about having good players from the Force, the Senate inquiry in Perth, missing millions and Karmichael Hunt back (again).
---
Force Rebels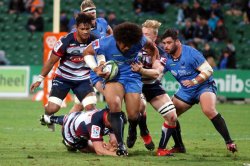 GAGR Best Friend Dave Wessels was on our pod last night, and after we got our hands on him the Daily Telegraph got jealous and started up their rumour mill.
"Rebels hope to lure as many as 10 Force players to Melbourne in 2018″ booms the headline, adding that the new Rebels coach may find most of the Force Wallabies at his new club.
Tetera Faulkner has signed, while fellow prop Jermaine Ainsley might be soon. Ross Haylett-Petty is a probably, and he's said before that him and DHP, like good waffles, stick together. Richard Hardwick and Jono Lance are also maybes, while Adam Coleman is torn between big Eurobucks and the Rebels. No word on Pancakes the Donkey.
Any players from the Force will join Will Genia in Melbourne.
"We need to do things differently and we're certainly ready for that and there's lots of change which is quite exciting," said Rebels CEO Baden Stephenson.
"The shared experiences that the Force had this year, Dave feels there will be a strong alliance and connection between staff and players and that's part of his driver [sic?]."
Senate Inquiry
The Senate inquiry into the Western Force's axing will move to Perth today, and former COO Rob Clarke will be the star attendee.
Apart from being ARU COO, Clarke was also a former CEO of both the Brumbies and the Rebels, which puts his role in producing the alliance agreement with the Force under the spotlight. Last month, in the initial hearing in Canberra, former Force GM Mark Sinderberry suggested that Clarke had given the commercial in confidence document to VRU prez Tim North (so says rugby.com.au).
Funnily enough, joining Clarke tomorrow will be North. Rupa CEO Ross Xenos will also front up, as will former WA Wallaby John Welborn and former Rebels CEO Peter Leahy.
Four submissions have so far been made to the inquiry – the deadline for submissions is 12 October. The final report will be handed down on 15 November.
The hearing tomorrow will begin tomorrow at 9am Perth time, aka 12pm Official Super Rugby Time (aka 11am Queenslandaaa Time).
Rebels Shoulda Been Cut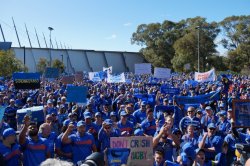 The closest thing to Proper Journalism GAGR has ever come to is Alison Foskett's investigation on the allocation of funds to the Rebels. In short, Alison found out that the Rebels received $30m from the ARU, including a $13m loan that was written off, whereas the Force received around $15m.
A couple of months after that, Alison has popped up on the ABC to explain her findings. This is because she has made a submission to the Senate inquiry, which yesterday or Monday or something moved to Perth.
"It is my contention that the ARU has failed … to meet fundamental objectives of its Constitution, and has been reckless in its governance," her submission said.
"This has been to the severe detriment of the innocent players, coaches, staff and families of the Western Force, and of the game in general."
Alison, a rugby fan originally from England, joined the Force when they started in 2006 and even gave over some spare change to help fund the Force's legal challenge.
"What [the Force] received was a drop in the ocean compared to what they received and they received financial help in every single year that they were in the competition from the ARU and private backers as well," Ms Foskett said on 7.30.
"[The Melbourne Rebels] were a financial basket-case I would say. I have to ask the question: Why was it us? We had cost them the least. We had incrementally improved the game in WA. We finished second in the conference last year."
The 730 Report last night also came up with some documents that said a further $6m would be paid to the Rebels by 2020. Neither the Rebels nor the ARU wanted to chat to the ABC, but the ARU did say "It is a regrettable situation and we have deep sympathy for all people affected by this decision, including Western Force players, staff, members and supporters."
Karmichael In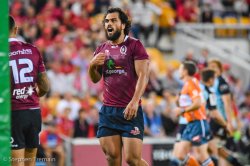 Karmichael Hunt has basically spent his whole rugby career coming back from injury, and he's told Fox Sports for the 4th time this year he's raring to go.
"I've had a couple of solid weeks of training, but nothing compares to a game," Hunt said, who had a 40 min cameo for Brisbane City on the weekend.
"I was a little bit nervy to start off with, but I felt comfortable with my ankle and after I got into some contact and got my hands on the footy, I really felt like I was back to playing footy again."
Hunt is planning on turning out for City in their Melbourne Rising game on the weekend, where he hopes to break some bones and have some box kicks charged down.
"If I can get through some more time next week, obviously I'm a bit shorthanded for game fitness, but the way I felt out there today was — obviously the standard's not as intense as a Bledisloe's going to be in a Test match — but I really feel like my conditioning's been in pretty good nick.
"I just need to get some more minutes under my belt for my leg fitness."
With basically all the backs having at least 1 very good game in the Rugby Championship, it's going to be tough for Hunt to get back in. However, Cheika is keen to have him back.
"We're eager for him to be back in sooner rather than later," Cheika said of Hunt last month.
"Another player that has got good chat, he's been in the big game situations.  He can only be a benefit…for sure (Hunt can play in the same side as Beale).
"We'll work it out somehow. We'll make the numbers work."