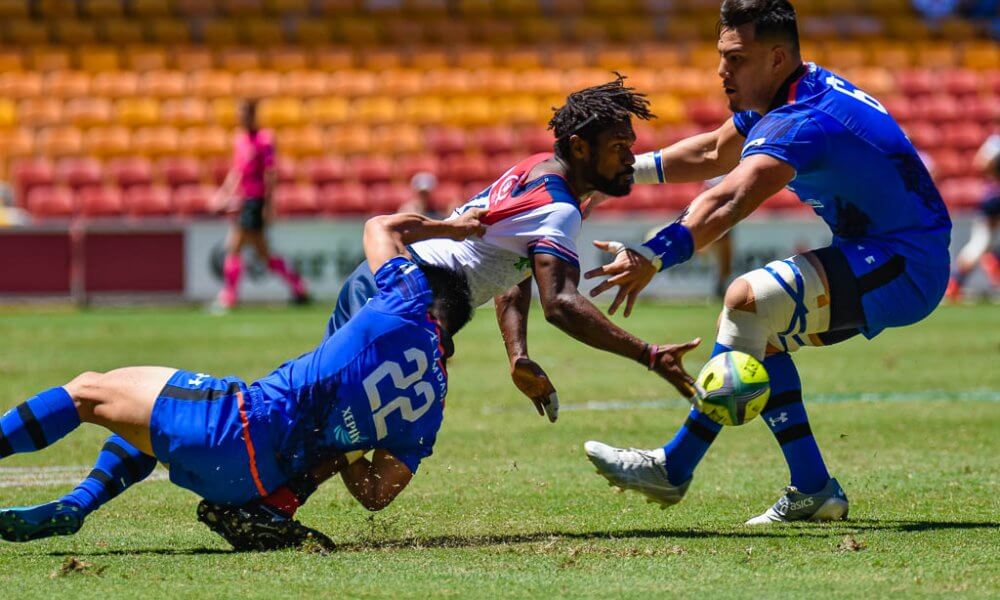 Wednesday Rugby News sees Lealiifano returning home, big plans for the Wallaroos, the second part of the Super W squads and Gordon looking to knock off the Wallaby scrumhalf.
---
Coming home to the Herd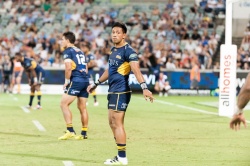 He's back.
It's a sight that many in the Brumbies camp have been waiting for. After two long years, Christian Lealiifano will officially be starting at flyhalf for their final pre-season trial.
Since being diagnosed with Leukaemia in August 2016, Lealiifano has only played one game, being a bench appearance in the Brumbies quarterfinal loss last year.
However, with him making a full recovery, he has since been playing overseas and looks to have regained his rhythm as a rugby player.
The Brumbies will be lining up against the Chiefs in their final trial, up at Sunshine Coast Stadium tonight at 8pm AEDT. The match will be live streamed on brumbies.com.au.
Alongside Lealiifano, Scott Sio, Allan Alaalatoa, Rory Arnold, Tevita Kuridrani and Henry Speight will all be among the Wallabies in the starting side, with Joe Powell at scrumhalf.
The squad will also feature a lot of up-and-coming talent, with Lachie McCaffrey will be given a chance to shine in the number seven jersey, alongside Rob Valetini and  Isi Naisarani in the backrow.
The Chiefs are still to confirm their squad.
Bridging the Gap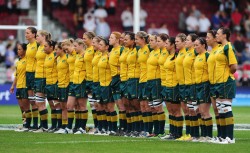 The Wallaroos have big plans for close the gap of professionalism between men and women. The last few months have seen exponential growth in that progress, with the Wallaroos beginning to receive Test payments and Super W players having their costs covered.
With a new coach in Dwayne Nestor, the cycle to the next World Cup is officially underway. And according to Rugby Australia's head of national XVs programs, Adrian Thompson, professionalism may soon be a reality.
"I think (professionalism) is certainly on the horizon, I don't know where the horizon is," he said to rugby.com.au
"I think we're heading in the right direction and I can't say it's going to happen next year or the year after but I think if we're standing here in x number of years time it'll all look very different."
One of the biggest issues has been the stringing of games together, as the Wallaroos often struggle to put games together unlike their Northern counterparts. But with the governing body officially bidding for 2021 Women's Rugby World Cup, Thompson believes this could give the Wallaroos a much needed boost in the number of games played.
"We certainly are really conscious of needing more Tests and we're working not just with our counterparts New Zealand but also with the Asia-Pacific region to see what other options are there.
"One of the real positives of getting a World Cup would be then the desire for Northern hemisphere teams to actually come here and play.
"At the moment, there's obviously a massive tyranny of distance for us to go there and them to come here and even New Zealand don't get many Test matches either, so whatever happens this year, which we'll announce in the next couple of weeks, we want to build on that significantly in the next three.
"There's a girl who plays for England who's played in excess of 150 Tests. The Wallaroos as a team are only going to play their 50th Test this year.
"We need to play more Tests, I'll take any Test I can get for the girls to play, because that experience on the field in those conditions is the best learning experience.
"You can do as much training as you want, you can do as much preparation as you want but if you can't get that specific Test match feeling, it makes it difficult."
One of the biggest parts of that plan to increase game time for female players is the Super W competition, which will begin it's inaugural season next month. Speaking of which…
Super W Squads, Pt. 2
Following us looking at the Force and Waratahs squads yesterday, the Super W squads have continued to be announced, and we continue by firstly heading up to Queensland.
Coach Michael Hayes has named an impressive squad with a nice balance of youth and experience, with nine Wallaroos, thirteen players from the Queensland AON University Sevens squads and six players from the Sevens Academy.
One of the biggest new names that will turn the attention of many is that of Alysia Lefau-Fakaosilea, who became an instant crowd and internet favourite with her Player of the Tournament performance at the Brisbane Tens.
"We've assembled a really strong squad ahead of the inaugural Super W competition with a range of experience and youthful energy," said Hayes in the Reds Media Press release. 
"We're lucky to have some seasoned Women's XV campaigners who have already represented their country, who can act as role models for some of our younger players emerging from various pathways such as Sevens.
"The XVs game is obviously a different beast to the Tens, but we've laid some solid building blocks for the season ahead. It's an exciting time to be involved in Women's Rugby. There are a number of pathways through to state and national selection and the current crop of women playing the game are paving the way for future female athletes."
Check out the full Reds squad here. 
Down in Canberra, the Brumbies have set up an imposing squad of their own, got for team brimming with young talent.
Despite having mixed results at the Tens, the squad has had an incredibly productive pre-season, with head coach Head Coach Tony Doherty complimenting his team for their work ethic.
"We've had great attitude and commitment to training from all the players," Doherty said in the Brumbies Media Release. 
"With the heat and having to have some of the girls travel from out of town, it's great to see such a positive atmosphere in the group."
Check out the Brumbies squad here. 
And finally, down in Melbourne there is…. not a huge amount to talk about…
While they have named their skipper in the very talented Jayne Kareroa for the competition, the Rebels are still (as of Tuesday night) to name their squad for the Super W.
They did have a disappointing Brisbane Tens campaign, but their team did show a lot of potential, so expect their squad to follow something similar to the one they sent to Brizzy.
Eyes on the Nine
It's been an interesting few years for Jake Gordon. After several encouraging years in the Shute Shield, he broke into the NRC with NSW Country, which saw him land a spot in the Waratahs squad.
Despite only showing glimpses of his potential last year, Gordon has started this year with a simple goal: to grab the starting scrumhalf position for the Tahs. He'll have some tough competition on his hands, with Wallaby Nick Phipps the current first choice halfback. But, with Phipps out with injury at the moment, Gordan has sniffed a massive opportunity.
"(My aim is) to cement my spot as number nine for the Waratahs, I think that's pretty clear," he said to rugby.com.au.
"I think as bad as it is for Nick, it's an opportunity for me to get better and push my case as the number nine at the Waratahs.
"I guess going into last year, at the start I didn't even know if I was going to get a game.
"So then to be called into a Wallabies squad was a bit surprising. I really enjoyed it, I was only in there for June and that was a good experience to see the likes of Will Genia and Nick (Phipps), I see Nick every day, but to see someone else do what they do day in, day out and learning off them was something I enjoyed."
Gordon has admitted he is excited about taking on the Rebels on Thursday, particularly because he'll be going toe-to-toe with Will Genia. 
"He's a starting nine for the Wallabies and that's where I want to be in the future, so there's no better way to test (yourself than) against the best in Australia.
"I really watched him (last year), watched what he did around the joint, the way he did his rehab, post-training the way he did his skills and those little things I can learn on, being a rookie my first year of Super Rugby."
Expect the Tahs to name their team for their Thursday trial at some point today.