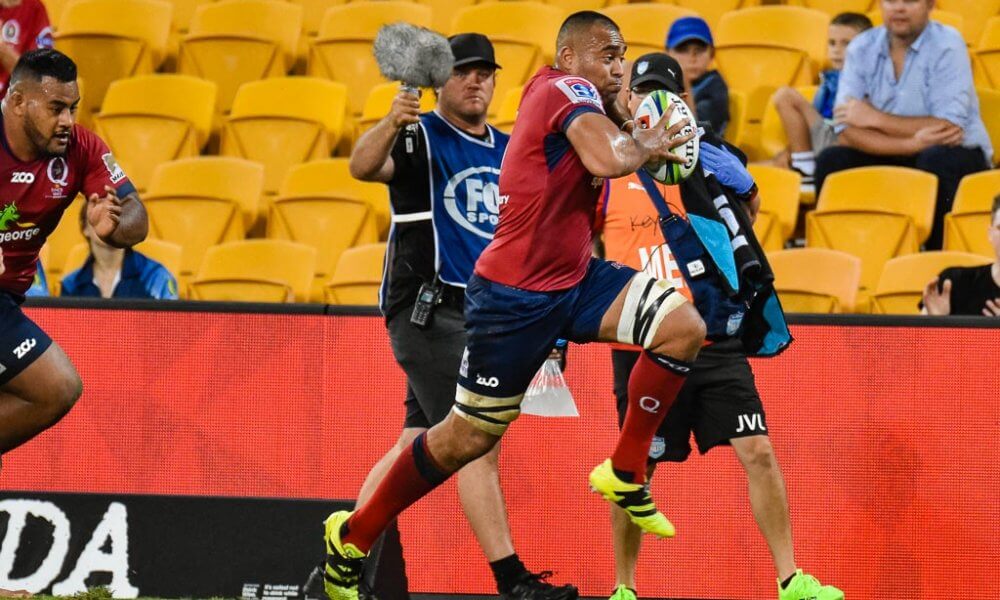 Wednesday's Rugby News sees a whole bunch of stats, the Waratahs preparing for the Dunlop clash, the Brumbies and Reds talking improvements, and a big achievement for New Zealand Womens Rugby.
---
The Stats Don't Lie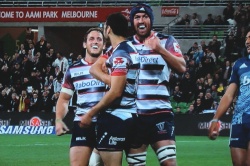 Well, here's a funny thing. Four rounds in, and we're getting analysis reports.
Analysis group Rugby Vision have released some pretty interesting stats about Super Rugby 2018. I don't actually know how the hell they calculate these results (or that they might be jumping the gun on this whole thing), but they seem pretty accurate. And it's pretty obvious who is dominating the Aussie conference.
In what is some pretty poor numbers all around for the Aussie Conference, the Rebels have a given a whopping 61.9% chance of topping the Aussie conference, and a 77% chance of making their debut finals appearance. The website also believes that they could go even further, giving them a 29.2% chance of making the semi-finals.
The next best performer was the Waratahs, being given a 20.4% chance of topping the conference, and a 39% chance of playing finals footy.
These stats really pale in comparison to the New Zealand conference, with four teams being given over an 80% chance of playing finals footy, and two more teams being given a seventy per cent chance of making it to the semi-finals.
The only other strong performer is, unsurprisingly, the Lions. They stand as the only team higher than the Rebels that will be guaranteed to top the Saffa conference, with 87.4% chance.
They are also the team that is being given the third highest rating of walking away with the trophy this year, with a 22.1% chance. The Crusaders are second (26.8%), which leaves the Hurricanes (28.4%) as Rugby Vision's pick to walk away with the goods.
The Rebels meanwhile, have been given a measly 1.3% of winning the competition. But it could be worse. You could be the Sunwolves, and be given an 85.9% of picking up the wooden spoon.
Judgement Day
With the Brumbies, Reds and Sunwolves sent to the slaughterhouse by a ruthless Rebels outfit, that leaves only one team left for them to beat to complete a clean sweep of the Aussie conference.
The Waratahs will be hosting the Rebels this weekend, and the hosts more than aware of the efficiency of this Rebels side when it comes to beating their opponents.
They have been having plenty of troubles of their own as well, with their scrum being demolished in their 38-28 loss to the Jaguares last week. Daryl Gibson also believes that a lack of energy in defence was a contributing factor.
Add to this that Ned Hanigan has been ruled out with a shoulder injury, and also that the squad will have reduced workloads this week following their two week tour, giving them less time to figure out a game plan.
But, with Wallabies pair Sekope Kepu and Rob Simmons returning, there is some hope that maybe, just maybe, the Tahs can spring an upset.
"[Defence] is one of the things we will be addressing, what was a real strength of ours in the first two games, getting back to something close to that quality of defence," Gibson said to rugby.com.au. 
Gibson believes that the Tahs will need to shut down the likes of Will Genia and Amanaki Mafi, who have been the most important players for the Rebels this year.
"(How we) reduce their effectiveness is a large part in how you win the game," he explained.
"They're playing really sound football, and really taking their opportunities in each of their games.
"We've just completed the toughest part of our year so we're looking forward to just seeing where we stack up.
"That, for me, is the most interesting part of the game."
Searching for the Spark
It's not only the Waratahs who will be searching for a spark to reunite their season.
The Brumbies have had a frustrating fortnight, with losses against the Reds and the Rebels. Quite a few fans (including myself), have begun to question exactly what the hell is going on down in Canberra.
Assistant coach Peter Hewat admitted that the last few weeks haven't been good for the team, and called for the team to lift their enthusiasm for their upcoming first home match of the season against the Shorkies.
"I think we were down on energy against the Reds and probably again on Friday night," Hewat said on Tuesday. 
"I think we started the game well but we lost a little bit of spark through the last 20 of both halves, really.
"Whether that's fatigue or the travel we've done, we've got some things there that we are working on and adjusting.
"That's something that we are looking to get into our game – some enthusiasm and some spark – it's a mindset thing.
"It's really pleasing to be home this week… but that's been no excuse in terms of our performances.
"We have shown in patches what we are looking to do but we need to now just get a more consistent performance and getting those passages of play over 80 minutes of rugby."
Meanwhile, the Reds have had the exact opposite in terms of results, with two gritty wins on the trot for the first time since 2014.
After earning his fiftieth cap on the weekend, Chris Feauai-Sautia made it clear that the Reds focus will be on building momentum for their two match tour. They have a tough assignment on their hands in Buenos Aires, but are determined to not suffer the same fate as the Tahs. Following that will be an equally crucial match against the Stormers in Cape Town.
"You start playing with happiness and enjoy your footy," said Sautia to rugby.com.au. 
"We want to continue that momentum on tour.
"We have two big games – one in Argentina before going to Cape Town to play the Stormers.
"We have the belief and it's there for us to take."
Personally, I reckon it's a very doable assignment for this Reds outfit to at least get one win on the road. They have the talent and a much stronger forward pack, so anything is possible. Touch wood.
History is Made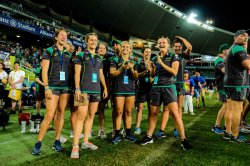 Twenty-three years ago, the men's game was professionalised. So while it's annoying it's taken this long for the equivalent to happen to the female game, I am viewing it in a more 'better-late-than-never' frame of mind.
In a first for Womens Rugby, the NZRU will offer their female players permanent, paid contracts to represent their country in rugby.
This comes in the form of thirty, $45,000 contracts for members of the Silver Ferns outfit, including maternity leave entitlements to encourage players to return to the game, and full access to medical and life insurance.
Womens rugby has made progress towards professional payments in the past, with the English Womens' team receiving payments up until last years Womens World Cup. However, since then the RFU has diverted the funds to Sevens.
There has been progress to the eventual global professionalisation of Womens Rugby, including here in Australia (where, starting this year, our female players will start to receive match payments for representing the Wallaroos).
The Super W has also been another stepping stone for Women's rugby at home, but it does not yet provide contracts or pays it's players.
The NZRU's plan however is the first, fully organised and permanent contract for female players, and hopefully is a sign that global professionalism for Womens Rugby might be on the horizon.
Womens Rugby has seen a real explosion in growth the last few years, with World Rugby reporting a 60% increase in female rugby players since 2013, and an 150% increase in registered female rugby players in that same time period.
To put that in perspective, nearly a quarter of ALL rugby players are now women.
"This is a significant milestone for the women's XV game," NZRPA CEO Rob Nichol said to The Guardian. 
"It is a long-term sustainable model that offers genuine pathways and support for female players on and off the field, and that we can build on in the future.
"It signals a very real career path for women's XV rugby players, one that will allow them to thrive in rugby but most importantly one that will provide an equal focus on helping talented people to achieve engagement and success beyond the game, within their families, communities and chosen careers.
NZRU boss Steve Tew also acknowledged the event, and signalled this as a focus towards the Women's game receiving structural off-field support.
"The Black Ferns – and the Black Ferns Sevens – have rapidly grown in profile, statue, and relevance on the international stage. This agreement supports them to be the best they can be when wearing the black jersey.
"If we want to support players to continue to give their all, we need to ensure we're providing the best environment in order for them to perform at their best."