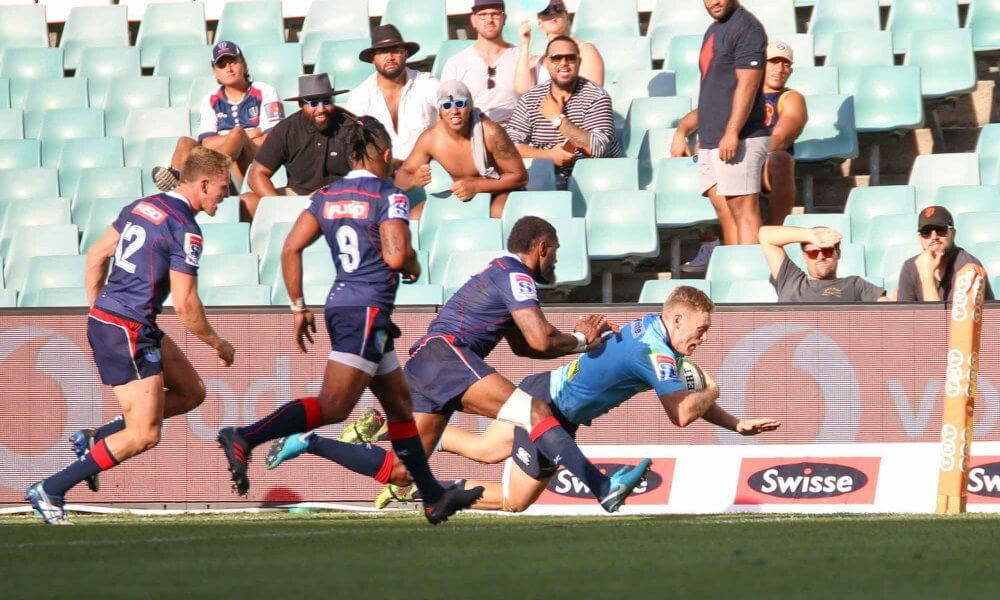 Wednesday's Rugby News sees Pocock returning, the latest fallout after the infamous Spain-Belgium match, the Rebels in a dark place and Clough calling the west home.
---
Poey is back, baby!
Finally, the news that all Brumbies (and Aussie) fans wanted to hear: David Pocock is set to be back for the Brumbies next match against the Waratahs in Round 7!
Should he make it (which is looking increasingly likely he will), Pocock could actually have a fight on his hands to get the No.7 jersey, with Tom Cusack putting in a good performance last week against the Sharks.
But few can deny that many in the Brumbies camp are keen to see him back in the blue, white and gold, seeing as he has not played in Canberra in close to two years!
"I think Poey could start and perform well straight up because he's been around a long time now and he's in peak physical condition, as he always is," Dan McKellar said on Tuesday. 
"What he brings in terms of that on-ball presence and he's managed to get a bit of work in there, but Tom Cusack has been playing well.
"While it was disappointing he got the injury, four weeks in now and on the back of some heavy travel, we'll get a boost by having David back in the team."
Not only will Poey be back, but there is also an increased chance that the Brums will also get back co-captain Sam Carter, who missed the Sharks clash with concussion.
However, it isn't all good news, with the loss of veteran Josh Mann-Rea to a bad hamstring injury that will see him out for up to six months. Effectively, after only three games, his season is over.
Robbie Abel is also currently out due to injury as well. To make up for the loss, the Brums will bring in Canberra junior and Canberra Vikings hooker  Connal McInerney to bolster the ranks. With fellow rookie Folau Fainga'a and McInerney on hooker duties, the pressure will be on for those two players to deliver.
"If anyone has the resilience to get through, it's Josh," McKellar said to the Canberra Times. 
"And he knows we will back him 100 per cent to come back so we're focused on getting him right for the National Rugby Championship now."
Vlad's in trouble…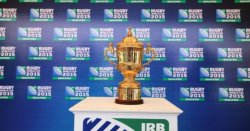 The fallout from the Spain-Belgium World Cup qualifier has taken a dramatic turn, with World Rugby stepping in to examine the performance of referee Vlad Iordachescu.
Chasing their first appearance at the Rugby World Cup since 1999, Spain lost 18-10 to the lower ranked Belgium in Brussels, however the team is crying foul over the performance of Iordachescu, who penalised the Spanish twenty-eight times compared to Belgium's eight times.
The loss gave Romania second spot behind Georgia in the Rugby Europe Championship standings, with the top two sides automatically qualifying for the World Cup.
Oh yeah, and Iordachescu is Romanian.
So incensed were the Spanish players, that they confronted him after full time in what became a very ugly situation.
Spain's governing body has also cried foul, warning Rugby Europe about appointing a Romanian referee to a game of such importance for both Spain and Romania.
Spanish coach, Santiago Santos made his thoughts on Iordachescu's performance pretty clear too.
"The difference between penalties against us and for us was huge," Santos said post-match.
"When we were trying to come back in the game the play kept on being interrupted. I said to one of the players that Spain didn't lose today, rugby lost."
Rugby Europe defended Iordachescu, making it clear that there was no intention of foul-play and that they operate the "highest standards" of match official selection.
"While we appreciate that this is a subject of high-emotion, it would be inappropriate to comment on match official performance before the usual full review has been undertaken," a spokesperson said.
World Rugby has now stepped in and contacted Rugby Europe, confirming it's investigation on Twitter.
"While World Rugby does not appoint match officials for the Rugby Europe Championship, it is in contact with Rugby Europe to understand the context of events relating to the Belgium v Spain match in Brussels on Sunday, which doubled as an important RWC 2019 qualifier," the tweet said.
Spain can still qualify for the World Cup, but they now have to do it the hard way. They have to beat Portugal in a play-off, before going into two-legged tie against Samoa.
If they beat Portugal but lose to Samoa they can still qualify by playing in a four-team repechage event in November. However, should they fail there too, that would be their last chance.
In a hard place
Until last Sunday, the Rebels were the darlings of the Aussie conference, having not dropped a match and looking the goods.
Then, they got their arses handed to them on a platter by the Waratahs. And, judging by Billy Meakes' reaction yesterday, it's fair to say the team didn't take it very well.
"It was pretty dark," Meakes admitted after training in Melbourne.
"I've been in a few losing changerooms and that was definitely one of the worst.
"Dave and all of the players were pretty down after it, it was a disappointing result.
"We were looking to go four-from-four and continue that good run that we've had, but unfortunately we couldn't do that."
The Rebels have the quickest turnaround of all the Super Rugby teams this week, having to face the Shorkies on Friday down in Melbourne. However, Meakes added that the turnaround has actually worked in the Rebels favour.
"Every week I think there's that competition for spots, it just so happens that we've been winning and it's obviously tough to change a winning formula," he added.
"Now there's some decisions to be made this week and we've got full confidence in the boys that haven't been playing that they're ready to step up."
Well, regardless of whether it has or not, it all comes down to how the Rebels perform on Friday night.
West is best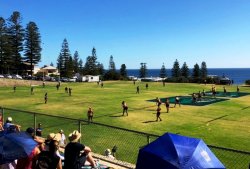 Rebecca Clough is one of the most experienced heads in the Western Force Womens team, and her time moving up in the WA system has affirmed to her how important the Super W competition is.
A veteran of three Wallaroo World Cup campaigns,  Clough has admitted that rugby has become the biggest part of her life. All of the girls in Super W have other jobs outside of the competition, and for Clough it's no different.
"I'm a Youth Custodial Officer (so) I work with young offenders – it's a great passion of mine," said Clough to rugby.com.au.
"I studied Criminology and Juvenile Justice at uni and I've always wanted to work with young people.
"I have seen kids go the wrong way, so I just wanted to help them.
"I was lucky to be raised in such a beautiful family that loved and supported me, but I was a tough kid and through sport I was kept on the straight and narrow."
"Rugby is the biggest part of my life – I don't know what I'd do without it.
"(But) I do have two dogs and love going for walks on the beach, which are great over here.
"I was such a youngster back then [in 2009], but was guided so well by some prominent players over here.
"It's [Super W] a huge step up and there's just so much more footy.
"Now it's on the map and so exciting to see the media getting behind us – it's wonderful."
Frankly, I tip my hat to Clough. It's bloody hard to balance your day job and follow your passion, but as this competition grows and grows (hopefully towards professionalism in the not to distant future) players like her will set the benchmark to the Wallaroos of tomorrow.
The best part is, she's playing with them right now in the west. Respect.