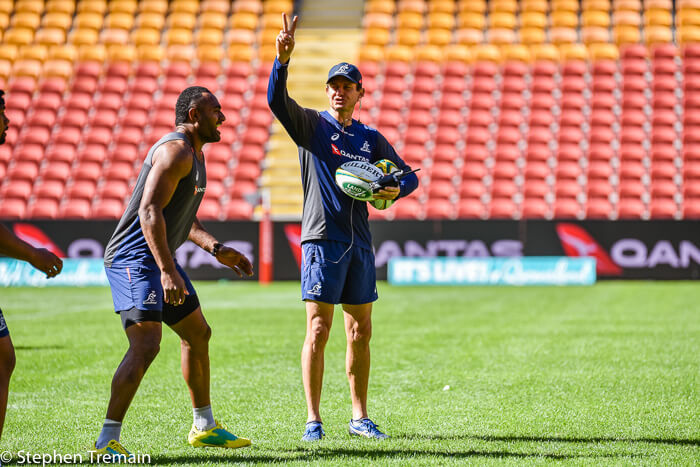 Wednesday's Rugby News sees Larkham fire the first shots against Argentina and old mate Ledesma, Castle fire back at clubland critics, the World Cup set for expansion and Samu looking forward to his future in Gold
---
Bernie's got banter as Wallabies regain troops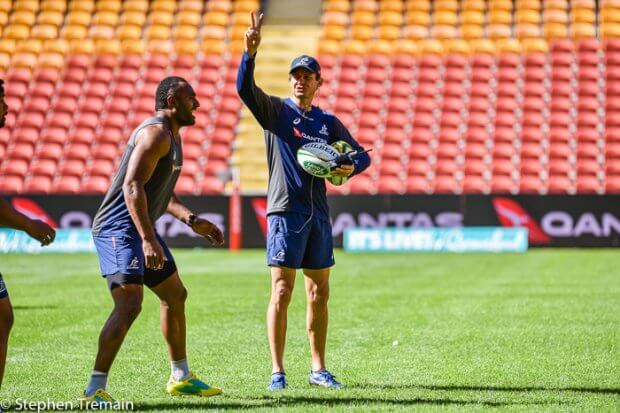 Ahead of the Wallabies vs Argentina clash on Saturday, assistant coach Stephen Larkham has fired off the first shots against former colleague and Argentinian head coach Mario Ledesma.
The clash is the first time that Ledesma will come up against his old employed, having served as the scrum coach for nearly three years, and Larkham couldn't resist having a dig at his good mate ahead of the clash on the Gold Coast.
"He was here for a couple of years as an assistant coach and, honestly, I don't know how he's a head coach now," Larkham said. "He struggled as an assistant coach and I don't know what he's going to come up with this weekend.
"I expect a fair bit of scrummaging because that's what he's good at and I can't see how he's had the limited success he's had already. It's going to be an interesting game and something I'm looking forward to watching, probably more so for the number of errors they're going to make."
Larkham did his best to hold a straight face during this press conference but it was clear that these messages were all a bit of banter and the ribbing is a good indication of the statue that they hold him in and the bonds he was able to create during his time in the Wallabies set-up.
Larkham did eventually talk seriously about the fixture, noting that the side had significantly improved under Ledesma's reign as a coach and the Wallabies can not take them lightly.
"As much as we joke about it, these guys are starting to play some good footy under Mario." Larkham said.
In good news for the clash, the Wallabies are set for a huge boost with the return of stars David Pocock and Israel Folau. Folau (ankle) and Pocock (neck) were both late scratchings from the Springboks clash but were due to take part in contact work at training on Tuesday afternoon and Larkham noted that a firm decision on their status would be made later in the week.
"It'll be great to have Izzy back, one of the world's best players," said Dane Haylett-Petty. "We know where Izzy's good – he's a great finisher, he can make something out of nothing, he's amazing in the air."
There has been no decision on the availability of Adam Coleman, who was a late scratching due to the birth of his kid, but with the pair welcoming a baby girl into the world, hopefully, all 3 players can be available for the clash with the Pumas.
Raelene defends her Castle from clubland critics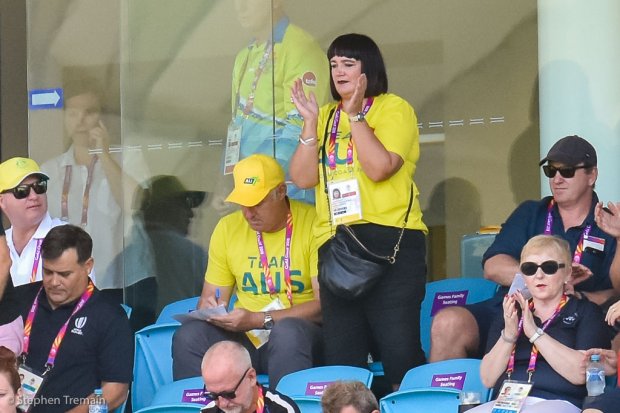 Raelene Castle has hit back at claims that Rugby Australia is ignoring and disregarding the foundations of the game, stating that it's a personal aim of hers to inject more money into the grassroots of the sport.
The criticism came from Club Rugby TV boss Nick Fordham, one of the key players within the revival of club rugby in Sydney, who believed that Castle had abandoned club rugby across the country in favour of putting money into broadcasting and the elite of the sport.
For those unaware of Fordham and partner John Murray work within grassroots rugby, the pair have placed significant resources in the revival of the Shute Shield, striking a ten year commercial deal with Channel 7 and since 2015 have grown the competition in terms of commercial and attendance growth, evident by the 15000+ that have attended the Grand Finals in the past two years.
Castle noted that Rugby Australia were looking to overhaul its commercial model to drive revenue back into these channels and needed Super Rugby and Wallabies to do better to achieve this.
"RA does all it can to support [grassroots rugby]," Castle said. "We're driving the commercial platform at RA as hard as we possibly can because we do invest well in the Wallabies and our Wallaroos and sevens programs and we know we can do more in the grassroots space, but we have to generate that revenue first."
"If we had a spare $10m floating around– which is my personal drive and aspiration, to deliver that additional commercial revenue – that's when we'll be in a situation where we can invest back in, in a more organised and planned way into grassroots in a grants point of view."
Wonder how much of the Force debacle could've provided Castle with that $10 million along with how much executives are being paid at the highest level of Rugby Australia- exact figures that are unsurprisingly difficult to find as they are not specifically outlined in their annual reports.
Castle's idea that the sport works as a top-down system is plagued with issues and has been evident within her decision-making during her tenure, which is what I think has been one of the key reasons why rugby at the grassroots level is continuing to declining.
This is shared by Fordham who states "My solution is for Rugby Australia is to finally realise the problem at the top is caused by ignoring the foundations of this game. It ain't just about putting money into our broadcast. It's about putting money into where it counts – in those clubs"
My thoughts on the issue are best summed up by Fordham: "It's plain and simple. You make club land stronger and it goes up the chain." What do you think?
Rugby's biggest stage set to get bigger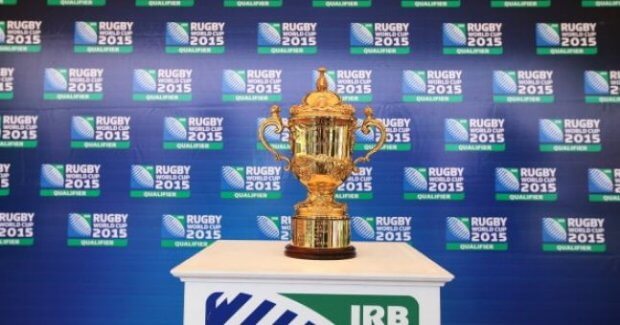 The Rugby World Cup is set to get larger, with plans already in place to increase the number of competitors.
World Rugby has explored the possibility of including 4 more nations to the tournament as early as the 2023 World Cup in France, but CEO Brett Gosper believes that the balance still needs to be found.
"We want to make sure the teams are competitive enough to move to a 24-team tournament. We have assumed 20 for 2023 but we could change that between now and 2023." Gosper said.
"The tendency for us is to try and look to expand. It's about growing the global game – getting interest from fans and commercial interest in new markets. But you've got to make sure you've got the teams. We're definitely in an expansive mindset, is how I'd put it."
The hopes for emerging nations such as Germany, Hong Kong and Kenya to join the prestigious tournament may rest on the success of fellow emerging nations as a sign of the competitiveness of up and coming nations to World Rugby. "If those teams had a good tournament it would give courage and impetus to change," Gosper said.
Despite this hope, they were very keen to shut down any talks of a potential nightmare mismatch, with Pool B repechage winner- likely either Canada or Hong Kong, set to be sent to the slaughter in the form of facing the All Blacks.
"We'll work hard after that team qualifies to ensure they've got all the technical coaches they need – as we do for each World Cup," Gosper said. "We are confident that team that qualifies will be competitive enough, even against the All Blacks." Honestly surprised that this wasn't part of Larkham's earlier comedy act as any of these teams will consider a loss by 100 as a good result.
Despite this, the increase in the size of the tournament would be great for emerging nations and evidence of the growth of the sport throughout the world.
Silent Samu optimistic about Wallaby future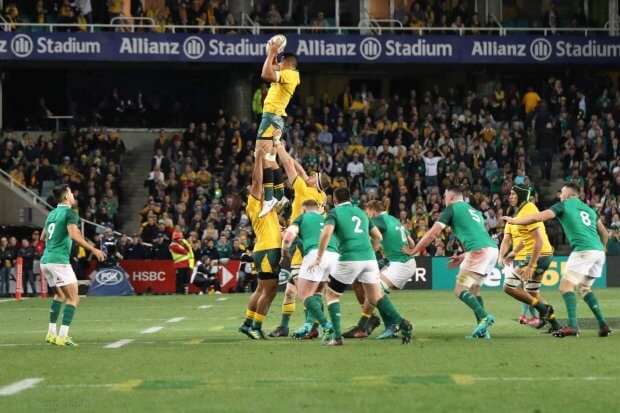 The efforts to get former Crusader's breakaway Pete Samu to line up for the Wallabies were long and complicated but both Samu and the side have been reaping the benefits, and Samu couldn't be happier.
The loose forward earned his first start in Wallaby colours after the late withdrawal of David Pocock in the win against Argentina, and Samu has been optimistic about the future of the side heading into next year's World Cup
"Probably getting closer to home was the main reason (for leaving New Zealand) and obviously there is the World Cup next year," Samu said.
"I definitely believe we can win the World Cup next year. I was pretty keen to come back and join the boys because obviously, I know a lot of them from when I was playing in Australia before."
Samu is a quiet assassin within the Wallabies camp, noting that he can be introverted at times and the Wallabies had yet to crack him, stating "Na, not really, I'm still pretty quiet."
He may be an introvert but not even he could help but laugh when Crusaders teammate Joe Moody caught his eye during the haka in Sydney.
"I was trying to keep a straight face … (Moody was) smiling at me while he was doing it," the 26-year-old said.
"I just stepped in to hide behind one of the tall boys so I didn't have to look at him."
Ahead of the clash with Argentina on Saturday, Samu outlined defence as a key area for the side to improve on if they were to win. "Defence wins games. If we nail the few defensive things we slipped up on I think we'll go alright this weekend," he said.