Wednesday's Rugby News looks at Cheika's attempt to buck recent trends, Hanigan looking towards the Springbok clash, the introduction of regular competition for the Wallaroos and calls for greater incentives out of the NRC.
---
Cheika looks to Buck trend and bounce back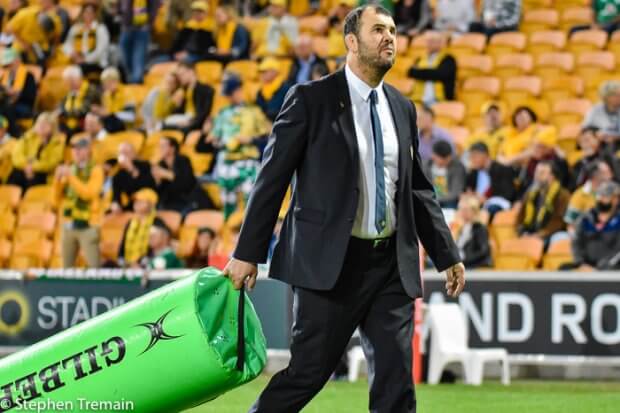 As the crowds and forums continue to call for his head, Michael Cheika will stand his ground, won't be turned around and won't back down.
After slipping to 7th in the world after the embarrassment that was last Saturday's loss to Argentina, there had been reports that Rugby Australia are considering the appointment of an independent voice such as George Gregan or John Eales to assist the coach.
However, Cheika has denied any knowledge or thoughts of this occurring, believing that criticism of a coach's methods is the standard during a down period and shouldn't be motivation for his upheaval.
"Part of it is understanding when the right time is to move the dial, not to be too stubborn, and move the dial sometimes when things get to a certain situation," he said.
"You've got to understand exactly what it is that you need to move before you just move to appease others. There's a difference between moving to appease others and moving to actually get the outcome that you want."
Cheika notes that the loss against Argentina will not scar the Wallabies, whilst recognising the obvious need to learn and move on from the clash.
"I agree totally that we are inconsistent," he said. "Sometimes it doesn't go right, does it? You can't cry about it.
"I know everyone loves to look back because you can pick the bones out of that, whether it's positive or negative. The real art is to look forward because that's all that counts — that next game."
His plea for patience in his coaching methods continued, citing the revival that Nathan Buckley and Collingwood have had in making the AFL Grand Final this week in his calls for patience.
"I think the year we won the European Cup with Leinster (in 2009), six months before everyone was saying 'you've got to give that guy (Cheika) the boot'," he said.
"They wanted to cut (Magpies coach) Nathan Buckley's head off last year didn't they and he's in a grand final this week. That's the way it goes…It's about who holds their nerve."
Whilst this comparison is a strange one, there are some similarities between both sides as like the Wallabies, Collingwood struggled to beat teams ranked in the top 8 this year but managed to pull it together when it mattered. Hopefully, this trend can continue into the 2019 World Cup and Cheika and the Wallabies can pull it together heading forward.
Ned looks to put dead performances to bed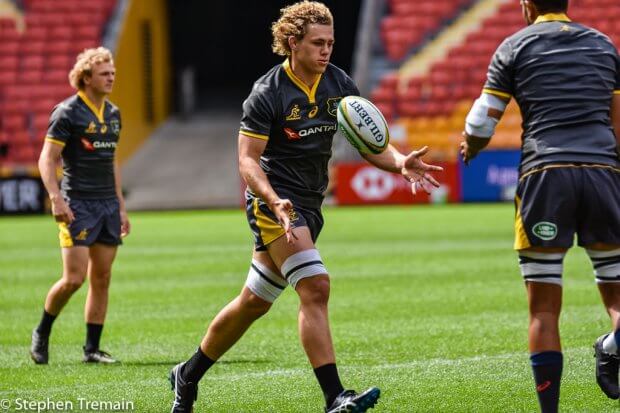 Speaking of the Wallabies, fan favourite (to bag) flanker Ned Hanigan is looking to turn around the fortunes of the side and put in a strong performance against South Africa.
The clash comes at terrible times for the Wallabies, with the Springboks full of confidence after downing the All Blacks, whilst having not lost a match at Nelson Mandela Bay Stadium in their last 5 matches.
Taking a leaf out of the Honey Bachelor Nick Cummins, Hanigan believes that the side must "grab it by the balls" in order to propel the side forward towards future success, particularly the 2019 Wolrd Cup.
"We can't be sitting there kicking stones and letting it just get worse, we've got to grab it by the balls and try and turn it around," Hanigan said.
"We've obviously got a dream of winning the World Cup, it's 100 per cent what everyone in the room wants to do…But if you just have that dream and no process about getting there you might lose your pathway. We've gone back to, starting yesterday, nailing our processes and that starts individually."
When asked about the review processes after the game against Argentina, Hanigan noted that they must move forward and learn from their mistakes if they are to be successful.
"You review it but you can't leave it behind," Hanigan said. "We've obviously had a few hard conversations and [spoken about] the learnings to come out of it. The performances on the field is what we're delivering. It's such an excuse it's easy to point [the blame] at someone but the 15 blokes that walk out, it's our responsibility to do what we say we'll do."
As Andrew noted in yesterday's news, Hanigan is expected to slot into the No. 6 jersey and was optimistic that he could do the job and jersey proud if he is selected to start.
"We're in a situation where positionally it's not really up to myself," Hanigan said. "You've got guys coming in like Angus Cottrell, who has had an awesome Super Rugby season. Caleb [Timu] has been performing in the NRC. I try to just make sure that whatever role I get given in the team I just make sure I do it to the best of my ability."
Hanigan has not endeared himself to the public with his performances in the gold jersey as many believe that there are much better options (and probably rightly so). But with Cheika firmly set to start him this weekend, hopefully, we can see a solid performance and the side can pull the upset off.
Wallaroos set for expanded competition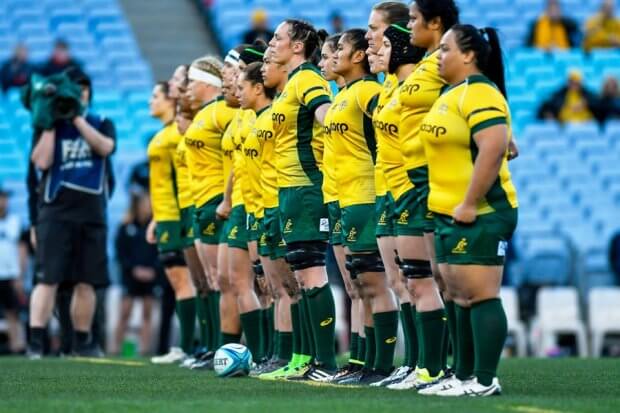 In good news for the Wallaroos and women's rugby, World Rugby is set to build a competition similar to the Rugby Championship for women sooner rather than later to ensure consistant levels of competitons.
This was the word from women's rugby boss Katie Sadleir who said an expanded international program, and extra funding help from World Rugby was a key priority in talks held earlier in the week during workshops during their visit in Sydney.
"We had a whole day's workshop looking at the international competition calendar,' she said.
"We're talking about boosting what actually happens at a regional level and we've got six regions but we're also looking at the potential for cross-regional competitions and I know that New Zealand has been having conversations with Australia.
Currently, Northern Hemisphere nations play a women's Six Nations tournament in correlation with the men's tournament but Southern Hemisphere teams have lacked regular Test matches, with Australia and New Zealand the only regular XVs programs in the region.
Despite the difficulties involved with the distance from their six nations counterparts and the lack of South African and Argentinian programs, World Rugby is still looking at options to introduce a regular competition as Australia and New Zealand gear up to bid for the next Women's World Cup.
"There has been no competition (in the Southern Hemisphere) so we're picking up the international competition calendar and sitting down with the top unions and saying, 'What makes sense here?", Sadleir said
"It's really hard when you're in the other side of the big Six Nations up there to get those opportunities so we are really seriously looking at what is possible."
World Rugby officials have been in the country to also examine the combined Australia/New Zealand bid for the 2023 Women's Rugby World Cup with Sadleir believing that the key aspect of the bid would be the legacy that it leaves behind.
"I've had a look at both bids. There's a New Zealand and Australia bid- they're both very impressive."
"I'm particularly interested in the impact beyond and I think the things that both of the bids are trying to do are really good in terms of developing rugby within the union but also looking at the wider Asia-Pacific region, so fantastic."

'Tell me why, should I play in the NRC'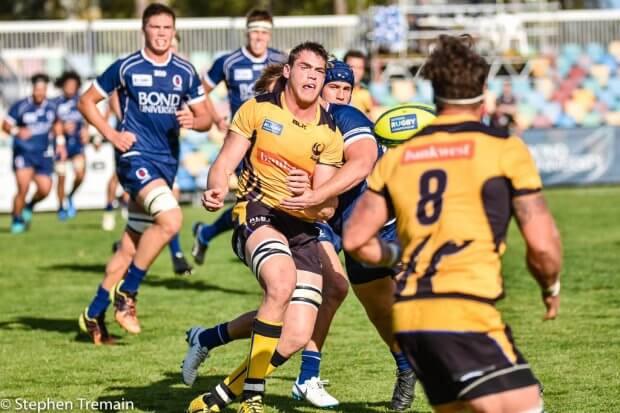 Everyone's favourite anonymous rugby reporter is back at it again, with Johnny Football continuing their quest to improve the viability and incentive to play in the National Rugby Championship.
If you missed his initial article about the decline of the NRC, especially in NSW, I suggest reading it as it articulates why second-tier players within Australia rugby continue to take opportunities overseas rather than play in the NRC along with bringing to light how little they get paid for the 8 week period ($2000).
Their newest article responds to Waratahs football manager Tim Rapp recognising the criticism about the lack of opportunities for older players to win Super Rugby contracts from the NRC and admitting that they are still trying to work out how to give players incentives to play in the tournament.
The writer believes that the system must face an overhaul in order to provide incentives for older players to actually play in the tournament, rather than rule themselves out with an 'injury' or take a short term contract up overseas, such as the return of an NRC 'barbarians' team like they had in 2015 to reward strong performances.
"I recall great excitement amongst the club players that the tour was taking place, and I can tell you that it provided incentive.
"Do it again, right now. Pick a Barbarians to play a Televised game against the Wallabies, select a side of uncontracted players to tour, invite 10 players from across the NRC to join the Wallabies for pre-spring tour preparation. The standards of incentive are so low that anything helps."
The author also believes that sides should leave the majority of their emerging player squad (EPS) and potentially a couple of their Super Rugby spots open for players to play towards.
"All the franchises have to do is not sign anyone to these contracts until the NRC is over. Make it known that there are spots up for grabs. Watch the players you have an eye on play in the tournament, they might struggle, they might excel. Paint a picture that you're watching."
The article goes into further detail about other suggestions such as increasing the pay from $2,000 to $10,000 and I really recommend anyone with an interest in why certain players have become disillusioned with the ARU/NRC to read it and leave in the comments what you make of their suggestions.