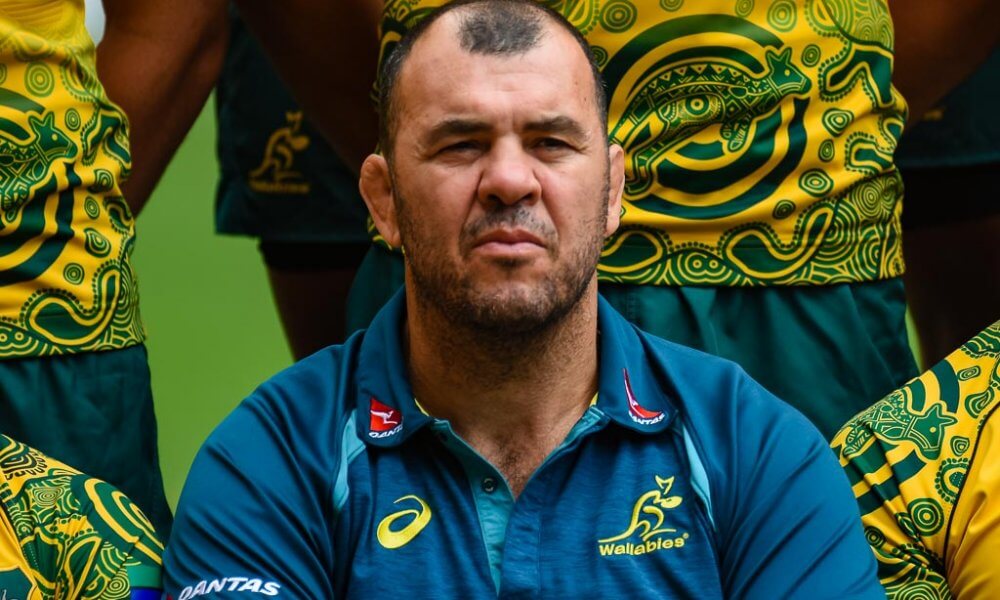 The final edition of Wednesday's Rugby News for 2018 looks at more former Wallaby figures throwing their two cents in about the current situation, the Rebels face competition for their coach and Quade Cooper discusses his hopes as a new Rebel and his potential return to the Wallabies.
As this is the last one for the year, I would just like to give thanks to everyone at GAGR from my fellow news writers to everyone who's either learnt, laughted or enjoyed reading any of my long drawn out news articles, makes the long nights/early mornings after work and university writing them worth it.
---
Cannon fire at Rugby Australia
The vultures continue to circle and tee off at Rugby Australia after the disappointing finish to an up and down (mainly down) season saw the Wallabies win 1 out of their 3 matches on the Spring Tour and revelations of dissent emerge within the dressing room.
The latest round of criticism comes from former Wallabies hooker and Fox Sports commentator Brendan Cannon who has been stinging of both Rugby Australia and Michael Cheika of their lack of action and change during the Wallabies slide down the World Rankings.
"They can't sit back and let this decline continue without someone deciding to take the bull by the horns, say this is unacceptable and we need to do something to turn it around," Cannon said. "Whatever that is – changing the coach, appointing a former Wallaby as a chairman of selectors on a panel, appointing new assistants – take a bit from each of the successful teams in the world and implement that."
"On the professional side, there's a number of systems that need to be reflected upon. In the space of three or four years, we've gone from being second in the World Cup to [sixth] in the world and each year our performances as a group and our individual skills aren't getting any better."
Cannon has been especially critical of Michael Cheika, taking issue with the unrestrained power that he holds over the selection of the Wallabies side, which he believes has left the side playing scared for the safety of their position in the side.
"What's failed is that he's been allowed to have too much control and that influences selection…Some of the skill levels of some of the really good players in the Australian side have started to fail and they're making uncharacteristic mistakes but I can clearly see they are playing with an anxiety and fear."
Cannon believes that Rugby Australia must change the support structure around him, starting with the appointment of an ex-player as the chairman of selections, to avoid the build-up of stress and external pressure on the players.
Cannon also floated the suggestion of the appointment of Scott Johnson, the current Scotland director of Rugby, who is someone he has described as "one of the smartest rugby brains I've ever been exposed to", despite the lack of head coach experience as compaired to other options.

Dwyer state calls for cap change
Continuing on the theme of everyone who has every been involved with Australian rugby throwing in their two cents, former World Cup winning coach Bob Dwyer has provided his own suggestions on how to solve the Wallabies woes.
Dwyer believes that the continuing injuries that plagued the Wallabies across the international break calls for a change in the cap threshold for overseas players to bolster the depth of Australian rugby.
"We're not that well off in depth that we can afford to lose top line players," Dwyer said. "We probably need to look hard at who we can pick who is not playing in Australia, I know at the moment we've got the 60 Test rule (for overseas based players). For me, we can change that any time we want to."
Dwyer's belief for change comes on the back off the transformation that he has seen within Australian players playing overseas, particularily in the dramatic weight loss and improvement of lock Will Skelton.
"I look at all of the players who have played in the UK in recent years, or some who are still playing there, and you look at their condition now compared with their condition when they were playing in Australia," Dwyer said.
"The perfect example is (26-year-old Saracens lock) Will Skelton. He doesn't look like the same person as he was when he played for the Waratahs. That's no good, that's an indictment on us. Will is a different physical specimen."
Dwyer also noted the changes in form that has been seen within the likes of Kurtley Beale and Matt Toomua as they have return into the Wallabies fold along with the performances of the forgotton halfback, Nic White for club Exeter.
With Rugby Australia meeting over the next fortnight, this seems like something that should be put into practice as we get closer to the World Cup, potentially the 60 cap law could be adjusted to be either Wallaby or Super Rugby caps to ensure the likes of Skelton and White would be available for selection.

Scarlets scavenge rebel forces
As the Rebels continue to build their Forces ahead of the 2019 Super Rugby season, enemies from the north west have targetted their imperial leader.
Welsh club Scarlets have identified Rebels coach Dave Wessels, who comes off contract at the end of next year as their number one candidate to replace outgoing coach Wayne Pivac.
Despite the interest, Rebels CEO Baden Stephenson is confident that the former Force coach would reject the advances of the Welsh club and confirmed that they were in the process of tieing him down for foreseeable future.
"I am confident Dave is happy here in Melbourne and I am certainly hopeful he will stay," Stephenson told RUGBY.com.au. "I am talking to Rugby Australia about extending his contract for another couple of years, and that process is well underway. He is certainly the guy we want to lead the club for the next few years.
"He is very, very committed to ripping into 2019 and we are very, very keen to keep him. He is enjoying the role and enjoying the challenge and wanting to build on what he started."
Wessels has been heavily courted by European teams across his coaching career, most recently by Munster prior to joining the Rebels, and Stephenson was hopeful that the Rebels and Rugby Australia were able to present Wessles a clear pathway of career progression which could potentially lead up to an eventually rein as the Wallabies coach.
"If he continues to develop, hopefully, he does progress into the Wallabies ranks down the track," Stephenson said.
"He is pretty aspirational but he is also realistic. He knows we have to get some success, and he's only 36 so he knows he has time to grow. But listen Dave is a high-quality coach and I know we will be doing everything we can to keep him."
Super Cooper Gold ambissions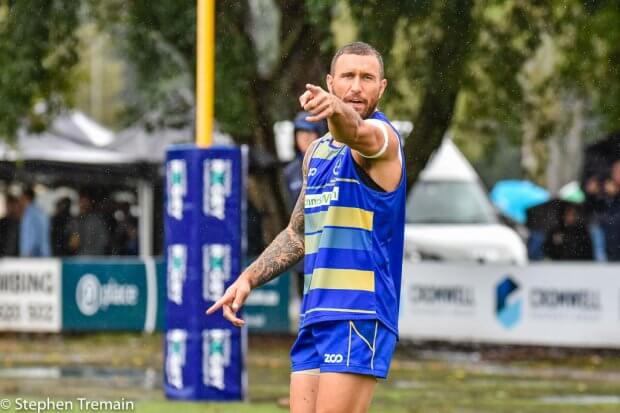 New Rebels signing Quade Cooper has outlined his goals to return to the Wallabies frame along with rejecting any suggestions that his social media posts on his departure from the Reds were built off any disdain to the club.
Cooper signed with the Rebels after spending the year in Queensland Rugby purgatory, as a result of a disagreement with coach Brad Thorn which saw him sit out the entire 2018 Super Rugby season.
However, his departing post caused some drama after portraying him palming off Thorn, which Cooper has rejected any suggestions of bitterness, rather stating that the post was built off his love for the club.
"That was different to what you guys made it out to be," Cooper said. "That was a situation in a place that I love and I've been there a long time. I gave a lot of time, a lot of effort, a lot of blood and a lot of sweat to that team and organisation. I was forced into that situation and I just stated the facts. There is no love lost there, you know? I still hold that place very dear to me, but the future is here."
Cooper also stated that he still desires hopes to pull on the gold jersey in 2019, however, his main priority was the repay the faith put into him by the Rebels.
"Every player that is playing the game… whether that be Super Rugby, grassroots, you're at school, the ambition is to represent your country," he said.
"I have been fortunate enough to do that 70 plus times so I wouldn't be playing the game if I didn't want to be the best that I could be. Whether that eventuates down the track… who knows.
"All I know is that I have signed here and that my coach has a lot of faith in me. But I will do the best that I can here, get my first cap for Melbourne and then we will go from there. If the work that I put in here is enough then who knows… I might be fortunate enough to add to those caps."