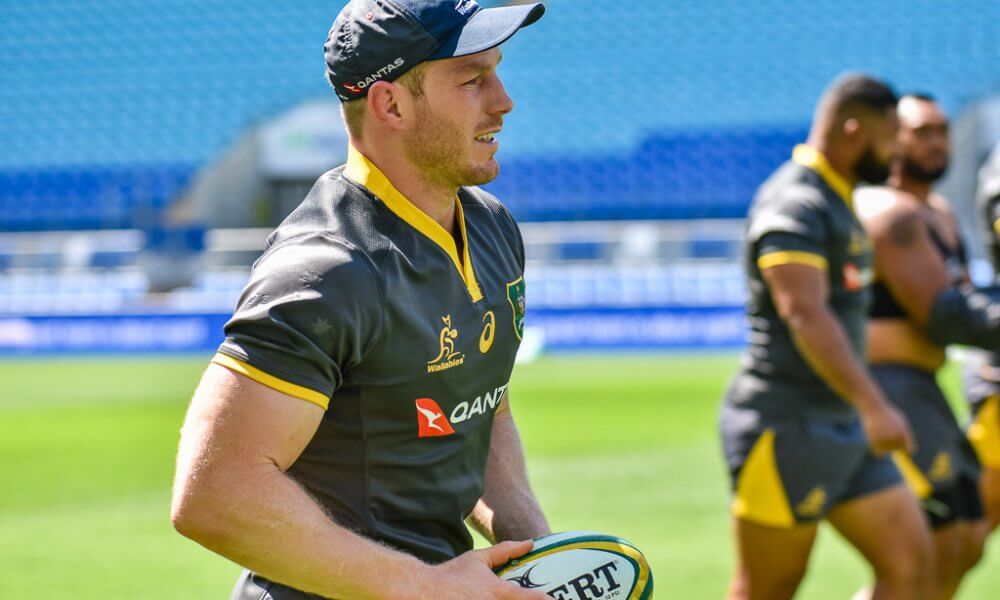 Wednesday's Rugby News looks at David Pocock's fitness, Daryl Gibson re-signs with the Waratahs, inside the preseason with the Reds and the loss of further talent to rugby league.
---
Pocock non-committal on fitness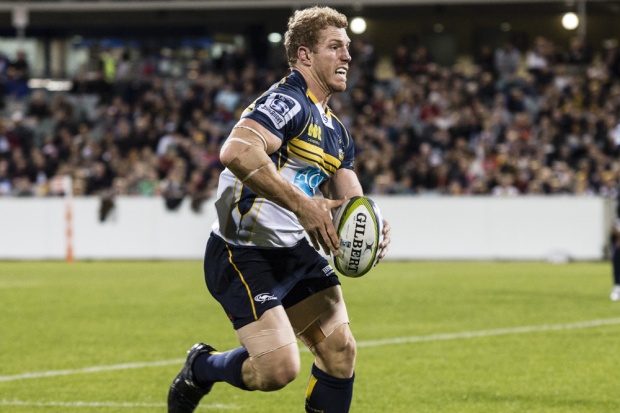 Brumbies and future saint David Pocock has refused to call himself a certain starter ahead of their clash against the Rebels, with the flanker still working back to full fitness after dealing with a variety of niggling injuries over the preseason.
Pocock has struggled with neck and shoulder injuries since nearly being decapitated at various stages throughout the Rugby Championship and Spring Tour with his preparations also been hampered by a calf strain during Wallabies camp in January.
Pocock and Brumbies coach Dan Mckellar was non-committal about the flanker's availability ahead of the ACT side's opening match against the Rebels on Friday, with Pocock noting that he was getting back close to full fitness.
"Getting there," Pocock said. "I have great support here with Ben Serpell and the strength and conditioning support team so I am in good hands. I am getting back into the swing of things, getting the body right, getting across all the plays and meeting a bunch of new players. I think we are good to go now."
Pocock's nagging injuries prevented him from participating in any of the Brumbies trial matches, but the lack of game time did not seem to worry him, taking confidence out of the extensive contact and fitness work done in the lead up to the season.
Ahead of the clash with the Rebels, Pocock was full of praise for new Rebel Quade Cooper, who was happy to see his former Wallaby and schoolboy flyhalf  back playing Super Rugby (Fun fact: Cooper and Pocock began their schoolboy career at flyhalf and inside centre respectively according to the article)
"It's great for Australian rugby to have players like Quade Cooper in the mix and playing. People enjoy watching him play. He is certainly one of the most talented players I have played alongside and against," he said.
Gibson re-signs (for now)
NSW coach Daryl Gibson has inked a one-year extension with the Waratahs,  extending the New Zealander's contract until 2020, which is likely to be his last season.
The extension will push the former All Black centre past Ewen Mckenzie as the longest tenured coach of the NSW side, however, his stay at the helm is set to end in 2020 regardless of results.
Rather than giving the cliche goal of wanting to finish with a title, Gibson's focus was to provide stability to rugby in NSW and the retention of talent amongst heavy raids from other codes, which seems to be an uphill battle as evident in the story below.
"The ideal scenario is that we're vibrant and strong every year," Gibson said. "No reason we shouldn't be strong every year. Given the talent pool and resources available."
"We need to continue to do a better job of trying to retain all the talent that comes through our schools and clubs pathways and gets picked off by other codes. We're doing a better job of retaining a lot of that. We've seen that with Will Harris … who was in hot demand with rugby league clubs."
Gibson and the Waratahs are set to kick off their campaign against the Hurricanes in front of a sold out crowd at Brookvale Oval, which is a nice indicative of the strength of the sport on the northern beaches, as evident by clubs such as Manly and Warringah who drew upwards of 10,000 for their local derby last year.
The Waratahs are expected to be bolstered by the return of the majority of their Wallaby contingency who were unavailable or played limited minutes during their trial matches, with inside centre Kurtley Beale set to cross the white line from the bench and halfback Nick Phipps not expected back for another 2-3 weeks.
Reds commando roll to finals campaign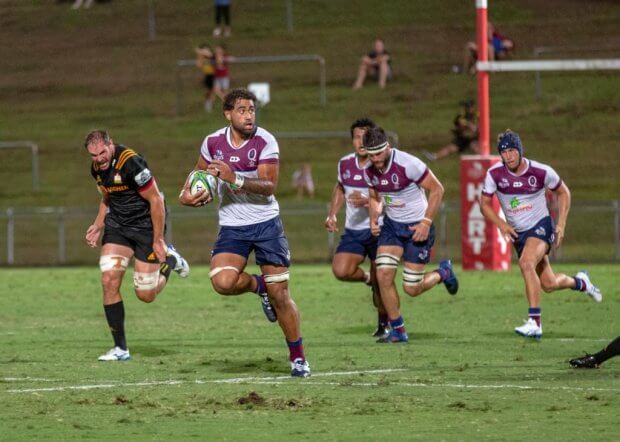 In hopes of installing physical and mental toughness in his young side, Reds coach Brad Thorn has once again put his troops through a gruelling, old fashion three-day camp with the Australian Army on the Gold Coast in his quest ro return the Queensland side to the finals.
This practice was introduced by Thorn in his rookie season when he performed a classic stitch up on his team, when a promised Gold Coast 'retreat' turned into a three day camp with the Australian Army at the Kokoda Barracks in Canungra (to be fair, for Thorn this would probably what he would consider being a relaxing retreat)
"It was pretty tough," captain Samu Kerevi confirmed. "Last year was probably tougher in the sense that we didn't know what was coming, this year we knew it was coming. They gave us a bit more food this year than last and it was an awesome experience."
"That time together and those team activities — there were nights where we'd think we'd sleep but we wouldn't. We walked miles and miles — I don't know how many — we pushed trailers, we carried people, injured combatants that we had to carry for ages, a couple of hours for walks."
Kerevi was full of praise for the program and for his tough as nails (literally) coach Thorn, who was known for his physical and mental toughness which allowed him to thrive in the heat of the battle and embrace the "dark places" of these moments.
"It was awesome for us, it really brings the team together knowing how much the mind can push the body," said Kerevi, who inherited the Reds captaincy from Scott Higginbotham this season. "You think your body can only get to a certain stage but with perseverance and the mind, pushing those limits, you can actually do more than what you think.
"So in that sense, it was really awesome to find out how far we can go, how far we can push the body, how far we can mentally handle that pressure. That's going to really help us in games when we know we've been through tougher situations."
Thorn's coaching style has reflected how he played the game and hopefully, preseason camps such as this can help to install a much-needed toughness in Queensland and Australian rugby.
League continues its talent raid
Rugby League has continued to wrap up and poach the future of Australian rugby, with South Sydney signing teenager prodigies Lachlan Ilias and Joseph Suaalii until the end of 2021.
Both Suaalii and Ilias have represented Australia in the underage Rugby Sevens and follows the trend of notable players such as Angus Crichton and Izaia Perese who have been lured to the dark side by NRL clubs South Sydney and Brisbane respectively.
"We believe Joseph and Lachlan have long and fruitful NRL careers in front of them," Souths head of football Shane Richardson said. "It's exciting to see young talent like Joseph and Lachlan in the red and green, showing the Rabbitohs are the club of choice for young talent in our game and young players from other codes"
Ilias was selected in the Australian schoolboy's squad during their tour of Scotland and Ireland and he has long juggled his commitments with both codes, having represented NSW at the under 16 levels along with playing first grade for Trinity Grammar School for the last three years.
The loss of Suaalii is especially massive for the code, who despite only being 15, has already made his first-grade debut for The Kings School, which led to Suaalii representing the Combined States at the Australian School Championships.
The wrap on Suaalii was particular high within rugby circles already, having already been invited to train with the Australian men Sevens team with particular Souths officials believing that he even had the potential to represent the Wallabies whilst still being in high school.
As Daryl Gibson said earlier in today's rugby news, there needs to be a serious focus put in the retention of these multi-code players who continue to the choose the other codes who can offer these teenagers big money.