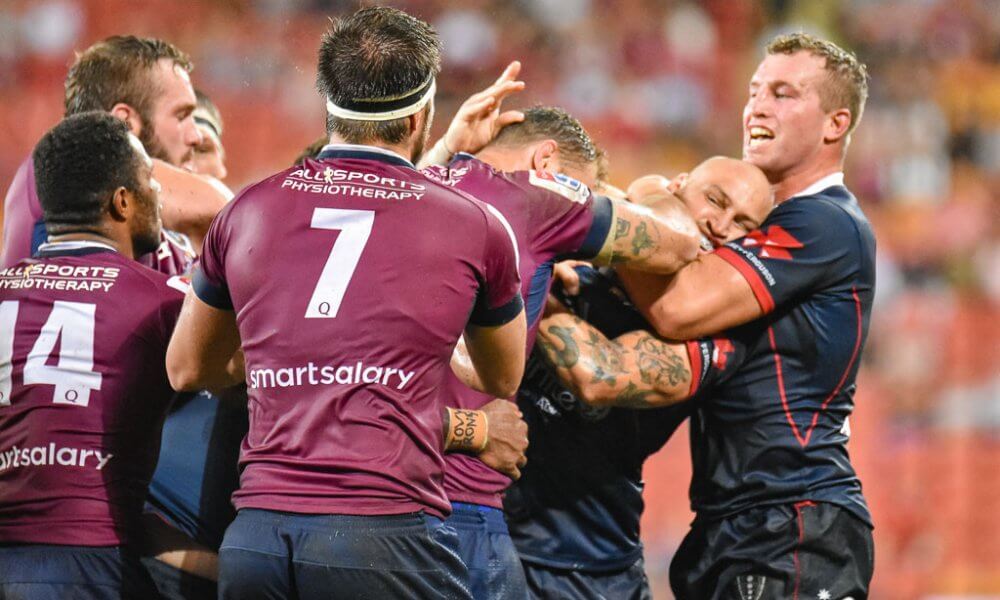 Wednesday's Rugby News examines the Springboks perception of Australian rugby, the delay of a Wallaby hooker's return, the Brumbies looking for consistency, and the wake up that the Waratahs need.
---
Springboks' soft perception
Reds prop JP Smith has given an insight into the mindset of South African rugby, revealing that they see their Australian counterparts as soft and easy to intimidate
JP and his brother Ruan joined the Reds last year after mixing their time between South Africa and Australia and his blunt assessment came as the Reds prepare to host the Stormers on Friday.
"I know what they think of Australian forwards generally," said the former Stormer. "Soft. That's my honest opinion, that's what South African (forwards think) because they try and bully us."
Smith believes that the key to neutralising the Stormers play will be to match their aggressiveness and take it to them early in the forwards.
"If you take that aspect away from them, they don't know what to do. If you take their forward play away, they're very niggly off the ball and they like to intimidate you and once they see you give in, they've got you, so it's physical presence from the start — they want to dominate you."
Smith's Reds will be looking to bounce back after they were humbled by the Rebels 32-13 at home last Saturday.
Smith noted that losses to the Hurricanes and Blues would ensure that the Stormers would have extra motivation to win in order to salvage their trip, which ends next week against the team that beat the Reds last week, the Rebels.
"They have two Australian teams left and it's not always pleasant for those boys when they don't win their games, so I think they're going to target us this weekend," Smith said.
"These next three weeks playing against big South African packs is really going to test us…It's going to test the depth of the squad as well… playing big South African props — 125-130kg is a big test, so we're going to have to be very good."
The Reds will be bolstered by the news that they will not have to face Springbok and Stormers pair Pieter-Steph du Toit and Eben Etzebeth, with Du Toit heading back for the birth of his child and Etzebeth ruled out with a calf injury.
Rebels hooker luxury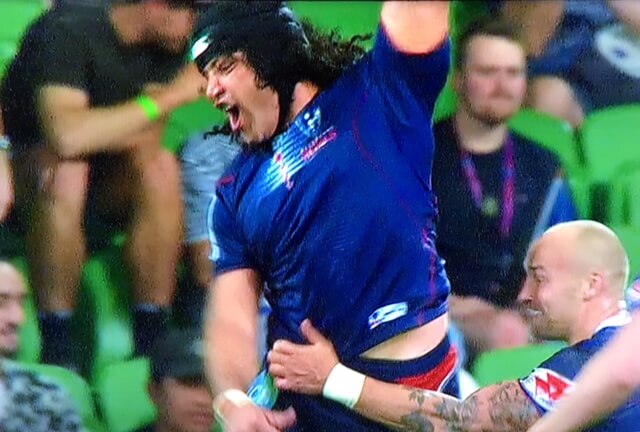 The Rebels are set to welcome back Wallaby Jordan Uelese into selection contention in the next couple of weeks, after slowly recovering from tearing his ACL last year.
Uelese has seemed to be a forgotten figure within the Rebels and Australian rugby, and this has stemed from impressive performances from the other two Rebels hooker: Anaru Rangi and Robbie Abel.
Rangi and Abel have been instrumental in the success of the Rebels, helping to tighten up their set pieces into a serious weapon along impressing in general play.
The Rebels have improved to third in Uelese's absence in terms of lineout success and forward coach Geoff Parling believes that the success comes down to the routine and form that the pair have found on and off the field.
"For the hookers it depends on what works for them, so there's technical aspects but there's also mental aspects as well," he said.
"Some guys enjoy on their day off doing something extra well that's there but other guys on a day off they just want to chill out."
"If that works for them, that works for them. The guys have probably found what works for themselves and they're sticking to it."
In particular, Parling was full of praise for Rangi for his mobility along with his work in contact and at set pieces.
"Probably some of his contact work but he's a guy who you see come up with some big moments with the ball in hand," he said.
"I think one of the tries he scored against the Brumbies, just flying in with a pass off nine so think he really relishes those moments where he can fly into a tackle or fly in with the ball in hand."
Parling was confident that the side would not fall in the same trap as the Waratahs when they face the Sunwolves on the weekend, knowing the threat they possess as a former player-coach in the last Japanese Top League season.
"There's some good players, some very skilful players and they want to play with the ball in hand," he said.
"The Top League is quite loose in general, people want to throw it around…We know they'll be brimming, raring to go and we've just got to make sure we play our game."
Brumbies craving consistency
The Brumbies are confident that they can put the handbrake on their roller-coaster start to the season and produce some consistent performances as they get set to return from the bye against the Crusaders.
The ACT side has shown a glimpse of their talent, with wins over the Waratahs and Chiefs in the first couple of weeks. However, this success has been spliced in with losses to the Reds, Hurricanes and Rebels (twice).
As the side prepares to come back from the bye against the Crusaders, prop James Slipper admits that the side must perform better in pressure situations if they wish to have any finals aspirations.
"It starts at training for us. I think performing under pressure is one of the hardest things to do for any sport."
"We're learning how to do that probably a bit longer than what we wanted to. It's a work in progress. It's a big challenge this weekend to see where we're at."
Despite the inconsistent start to the season, Slipper pointed to their positive performances earlier in the year as evidence that the side was still heading in the right direction.
"We're definitely confident," he said. "We know when we play well we can be competitive, that hasn't changed at all, it's just probably our consistency that's hurt us.
"One week we'd play really good footy, the next week we'd probably let ourselves down in certain areas…. In terms of confidence and belief in what we're doing, that hasn't changed at all."
The game will be an emotional task, as it marks the first time that the Crusaders will return to Christchurch since the terror attack, which Slipper noted that the side was looking forward to the challenge.
"There's no point looking at what they can do, everyone knows what they can do. So, it's about turning up and playing a game you're proud of, walking off the field knowing that you've done everything you can and we believe as a group that when we do that we can be competitive and if not, win the game," he said.
"There's no doubt about it, it's going to be hard but it's a challenge we're excited by."
Waratah wake up call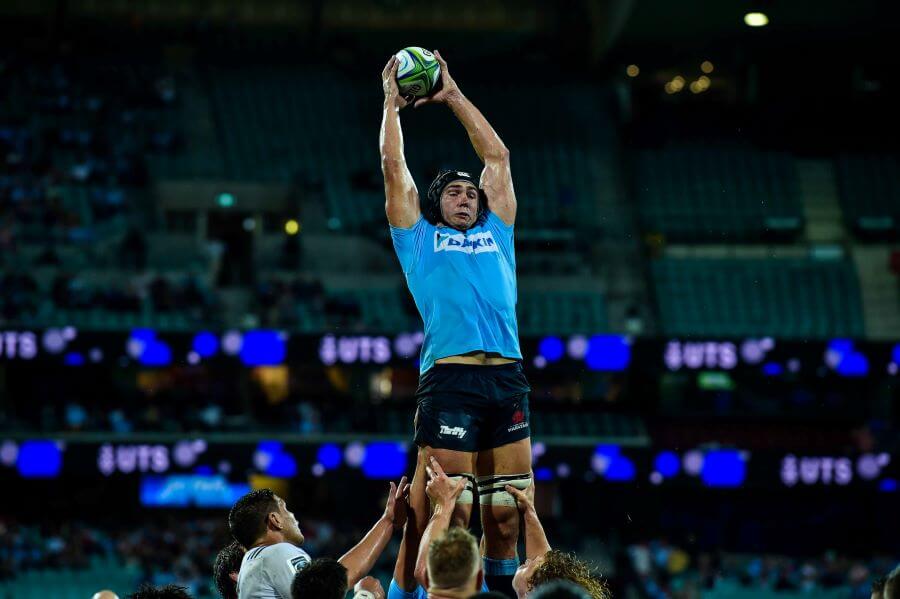 After their disappointing loss to the Sunwolves, Wallaby and Waratah lock Rob Simmons believes that the loss should serve as a major wake up call for the NSW side.
Simmons referenced the efforts of a similar team meeting last year, which lifted the side to the semi-finals, and believed that they were yet to get back to the levels of last year.
"There was a meeting we had early in the season last year where it was pointed out as a group what we thought we were doing and what was really happening," he said.
"It really struck home with me if I want to make (mobility and work rate) my strong point and try and lead the way in those sorts of areas and since then I enjoy that part and I try to lead the way in that."
"I think we probably need that little bit of improvement again. Where we were the end of last year, I don't think we are in terms of our work rate yet and we should be getting there by this time of the season."
The Waratahs are expected to be back to full strength as they get set to travel to Auckland to face the red hot Blues, who are coming off three straight wins at home.
The side's chances and spirits were boosted with the news that All Black centre Sonny Bill Williams is set to be ruled out with a knee injury, along with winger Tanielu Tele'a, who was suspended for four matches following his red card last week.
.
However, in true Waratah fashion, they were crushed almost immediately as his absence will be most likely ensure that hulking winger Rieko Ioane will not be rested, like first thought.
Ioane was expected to be rested for the match under the All Blacks resting policy, which prohibits any current and potential players from playing six straight games.
However, this period is reset by the Blues bye in round 5, which ensure that coach Leon MacDonald is more than likely to release Ioane on the wounder Waratahs.