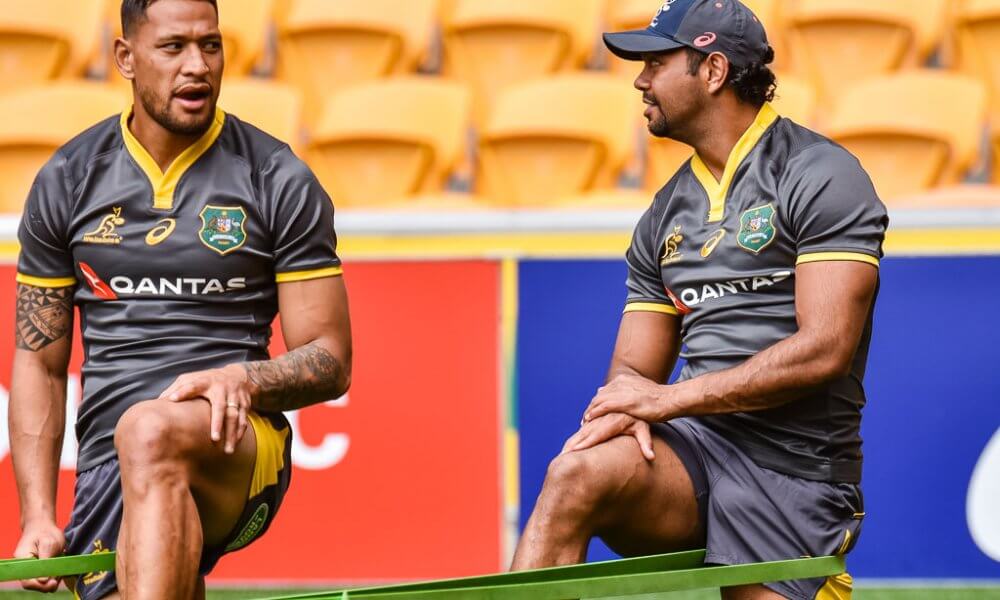 Wednesday's Rugby News looks at the Waratahs and the Rebels ahead of their clash on Saturday, tributes for a retired Reds and Wallaby Lock continue to flow in, and a former World Cup-winning coach responds to cheating claims.
---
Waratahs woes continue
The Waratahs have been hit with another setback with outside back Kurtley Beale fighting a bout of tonsillitis to be fit ahead of their clash with the Rebels.
This setback comes off the back of being the most talked about Australian Super Rugby team in the past week despite not playing a game due to the Israel Folau saga, with Beale expected to be a key part of the revamped backline.
Beale was expected to slot into the fullback role left by Folau, however, he has been sidelined from the training paddock for the past two days due to the inflammation, potentially leaving the side with a single full day to practice with their new combinations.
Coach Daryl Gibson conceded that the incidents of the past week may force him to pick one of his outside backs out of position to cover the role, with Hunt, Newsome and Ashely-Cooper being the backup options.
"Probably none of them would say that's their preferred position, or their strongest position, so everyone we stitch together will be a part-time [proposition]," Gibson said.
"There's lots of options on the table. Obviously, at this point, to lose a player of Israel's calibre, it's a great opportunity for our boys to step up and show what they can do."
Halfback Nick Phipps was confident that the side could manage with the absence of Folau and potentially Beale, noting that the side is accustomed to different backline combinations and believed that their absence provided a great opportunity for their young flyers to step up.
"It's funny because we chop and change at training and it's good that we're learning all those combinations on the run and we're able to adapt pretty quickly," Phipps said.
"Israel is hard to replace but we've got other people to bring things that he possibly can't bring. We've got some hungry young guys in the back line ready to take their opportunities."
The Waratahs are set to welcome back Jed Holloway for the clash with the Rebels, however, they are set to be without Ned Hanigan who has failed to recover from a medial ligament injury that he suffered early in the side's loss to the Blues a fortnight ago.
Rebels wary of wounded Waratahs
Onto the other side of the encounter, the Rebels are expecting a unified and fired up Waratahs outfit when they take the field on Saturday night.
This was the belief of Rebels Lock Matt Philip, who suggests that the NSW side would have been galvanised by the dramas and media attention of the past week and will come out ready to fire, despite being without their all-time leading try-scorer in Israel Folau.
"I think obviously he does bring some very good attributes to their game with the high ball and stuff like that but with everything going on, it's really going to galvanise the team and they're going to be better for it this week…They're going to come out hissing." Philip said on Tuesday.
The Rebels will be looking to bounce back after their disappointing loss to the Stormers and are expected to welcome back Anaru Rangi, Jack Maddocks and Philip for the crucial clash, with Philip itching to return after missing his first game whilst being a Rebel.
"That's the first game I've missed since I've been here at the Rebels," Philip said. "It was a new experience for me and I didn't enjoy it. I was sitting on the edge of my seat with Dane [Haylett-Petty] and Anaru [Rangi]."
"Watching from the sidelines is pretty tough to do. I'm just thankful to get back on the field this week and try to put a good performance out there."
The Rebels will have extra motivation for the clash, having lost both clashes with the NSW Waratahs last year, with Philip drawing on the improved fitness of the side as motivation that they could avoid the late game fade that they suffered in the corresponding clash in Sydney.
"Last year, that really hot day, we were up and got gassed towards the back-end of the second half so we have to stick to the way we play for the whole 80 minutes," Philip said.
"We have done a lot of work on our fitness and conditioning over the off-season…that will put us in good stead."
The Rebels were unfazed about talk about the pitch with Philip noting "they have got to play on the same pitch as us…I'm a Sydney boy but I've never been to the SCG before so I'm pretty excited to go to a stadium with so much history."
Tributes continue for Big Kev
In the aftermath of his retirement, the tributes for James "Big Kev" Horwill continue to flood in.
Horwill announced his retirement from the sport yesterday and no one had more praise for the second-rower then his former partner in crime and current Waratah Rob Simmons, who rated their relationship as the strongest he's experienced.
"It's a pretty special one," he said. "He's a close friend of mine and that was built through our relationship on the field. We played, I played most of my rugby with him so it's hard to compare to any other relationship really."
"It was the longest (relationship) that's in rugby…It was awesome to play with him, I love playing with him and we've got a special bond on and off the field."
Simmons partnered Horwill in the Reds set up for almost a decade, with the highlight being winning the 2011 Super Rugby championship, with the pair flourishing under the tutelage of former Reds and Wallabies coach Ewen McKenzie.
"That's definitely something that kept us together and we enjoyed about each other on the field and I think we built that from the start, especially when Ewen came to the Reds," he said.
Simmons was one of many who wished Horwill or Big Kev as he was known, the best of luck in retirement, with fellow tall timber Dean Mumm tweeting "Congratulations on a fantastic career @JHorwill Always loyal, commited and above all excited to play for his respective teams. Well done mate and look forward to waking up without a sore back most days!
The tributes continued across the continent, with Welsh back Jamie Roberts stating "Enjoyed playing with more than against you my friend…Some career pal" and part man, part cheetah Bryan Habana wishing him the best for his future endeavours.
Woodward denies cheating claims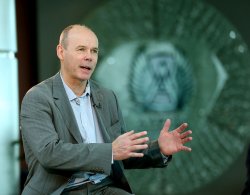 Former England coach Clive Woodward has denied any claims of cheating during the side's winning 2003 World Cup winning campaign.
The explosive claims came after UK media outlet TalkSPORT uncovered a report from former England international Dean Richards, in which he accused Woodward's 2003 World Cup team of cheating during his own tribunal with the Rugby Football Union (RFU) during 'Blood Gate'.
Richards was found guilty of masterminding the use of a fake blood capsule to take advantage of the blood rule, to allow Harlequins, where he was the director of rugby, an extra substitution to allow them to bring on their best goal-kicker during a Heineken Cup match in 2009.
The practice of faking blood injuries has become tabooed within modern rugby with Irish legend Brian O'Driscoll summing up that the actions of Richards on the day was in the same category as drug taking in terms of performance enhancing.
Despite the outcry around his own use of the blood capsules, Richards suggested that the practice was commonplace within World Rugby, especially England, citing Woodward's team as regular users.
"The use of fake blood, cutting players, reopening wounds, feigning injury in the front row, jabbing players with anaesthetic all occur regularly throughout the game," Richards said.
When asked to clarify his statements about the regularity of the practice, he stated "RWC 2003. England used faked blood to manage replacements".
For his part in the scandal, Richards was banned from rugby for three years, however, he stated that the practice was not unusual within England Rugby, having been told himself by a person within the England set up.
The suggestion was slammed as "nonsense" by Woodward, who denied any involvement and questioned why a successful team like England would need to resort to the practice.
"We won every match in Australia. Why would we want to cheat? This is simply not true," said Woodward.
"I am not sure why Dean raised this. I have never been involved in anything like this. It is ridiculous."