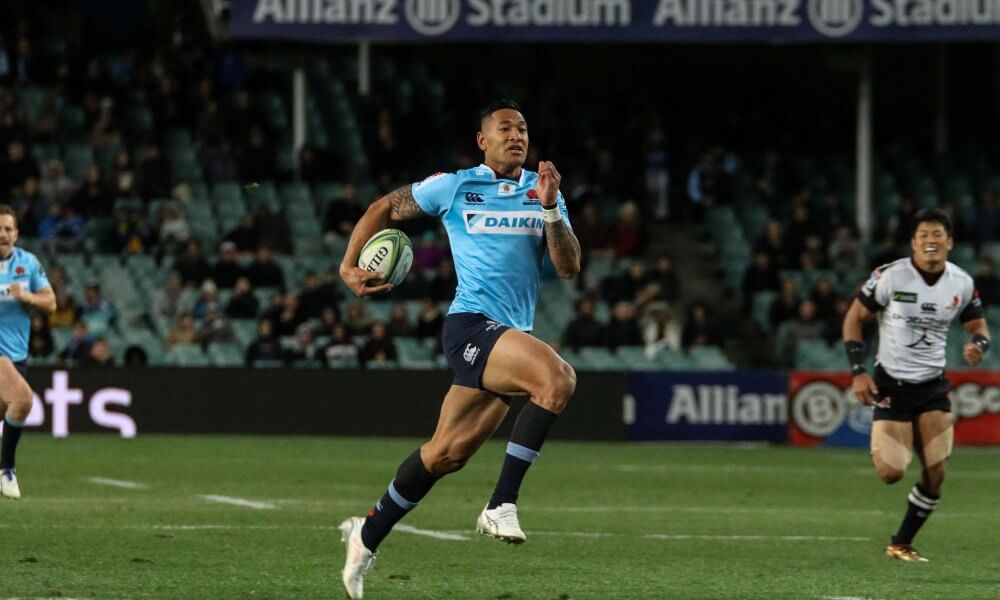 Wednesday's Rugby News looks at the impending decision regarding Israel Folau, the resting dilemma facing the Waratahs, a loophole preventing a Reds young gun from playing and the English player earning awards for being best on and off the field.
---
Folau set for termination
Reports are suggesting that Israel Folau is set to be sacked after all three members of the independent panel appear to have agreed that his use of social media warranted the punishment.
The verdict is expected to be announced on either Wednesday or Thursday, with panel chair John West, Kate Eastman and John Boultbee all excepted to support Rugby Australia's desire to terminate the Wallaby star's contract.
Along with this option, the panel could decide to suspend and/or fine Folau for his actions, however, the termination of his contract is looking likely as it will only take two out of the three members of the panel to trigger the tearing up of his contract.
Folau will also have the option to appeal the decision, however, this appears to be unlikely due to the mounting legal fees along with changes to his social media, which have removed mentions of rugby union with messages about being "Team Jesus" and "God First".
The whole saga has had damaging effects across Australian Rugby, most potently within his Super Rugby team, NSW Waratahs, with their coach Daryl Gibson expressing his sorrow about how the affair has escalated to the seeming point of no return.
"Obviously I think he's an incredible talent. That's probably what's been lost in this, is the fact potentially he's going to be lost to the code," said Gibson.
Gibson revealed that despite his controversial posts, many of his Waratah teammates have reached out and visited him to show their support and care for their embattled teammate.
"Israel is still a teammate. We still care for him and that will continue. There is still a range of options still on the table for him and we'll learn his fate this week."
Despite the media attention and drama that has followed the team, Gibson refused to place any blame on the side's poor performances on the attention caused by the saga.
"We're never going to use that (suspension) as an excuse for our performance and if you look at our performances it's not because of Israel," Gibson said.
Waratahs leaving it late
Like their push for the Super Rugby Finals, the Waratahs will leave the mandatory resting of their Wallaby players until the final rounds of the Super Rugby season.
The Waratahs currently sit fourth in the Australian conference and will look to begin their quest for the finals with a victory against the Reds on Saturday, attempting to record their 11th straight win over their rivals from the north.
However, the Waratahs still have a number of Wallaby players that are required to be rotated out of games as part of the Wallabies' World Cup load management policy.
The side will have to rest five of its Wallaby players over the remaining five games, with prop Sekope Kepu and Rob Simmons yet to miss a game, along with players such as Michael Hooper who have only missed one out of the expected two-game allocation.
This presents significant challenges for the side heading forward, with their precarious position ensuring that they will be forced to play must-win games with weakened squads against the likes of the Rebels, Jaguares and Brumbies.
This didn't seem to face Gibson who was unfazed by the prospect, emphatically stating that any rotations would be managed at a later stage (speaking like a true procrastinator).
"The strategy from here on in is we know we need to win games and we can manage the back end of the season when we get to it," said Gibson.
The return of Tom Robertson during their trip to South Africa appeared to open the door for Kepu to sit out a game, however, Gibson has indicated that it wouldn't happen against the Reds this week, despite praising his return.
"Tom's had an excellent return," he said. "He'd be close to a start this weekend…It's an opportune time for him, as we approach times when we know we're going to have to rest Sekope at some point and we're looking to try and grow Tom's time on the tighthead side."
Lucas ineligible for Waratahs clash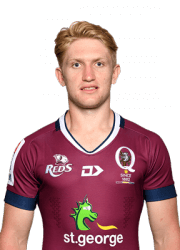 The Reds have been forced to rule out Isaac Lucas from their squad for their derby clash with the Waratahs on Saturday as a result of new eligibility laws regarding Junior Wallaby availability.
Rather than lining up at fullback for the Reds in a must-win clash against their old rivals, the NSW Waratahs, Lucas must report to the Junior Wallabies on Saturday for their first day of camp in Sydney.
This verdict comes after a change of laws regarding the eligibility of Under 20s players towards their Super Rugby team during the World Championships, which requires the sides to play a certain amount of minutes in order to keep priority over their availability.
Unfortunately for the Reds, Lucas only played 199 minutes in the first six games, which fell under the threshold that was set by Brad Thorn and his fellow Super Rugby coaches at a meeting last year.
Thorn was given the bad news regarding Lucas on Monday by Rugby Australia national talent manager Adrian Thompson, who affirmed the need to enforce this ruling to ensure that sufficient time is given for preparations ahead of the World Championships.
"Brad supported the idea at the initial meeting last year and was understanding when we discussed the situation with Isaac," Thompson said.
"If you make exceptions this week, there's a different one next week and we're back to coaches meeting their best Under-20s for the first time on the flight to the world titles."
The timing of this ruling could not be worse for the Reds, who are stuck at the middle of the Australian Conference log jam for the top spot, which sees them 6 points behind the Brumbies and 5 points behind the 8th placed Rebels.
His exclusion adds to the injury woes of the Reds, who will be already without regular fullback Hamish Stewart who is still recovering from a shoulder injury.
In Lucas' absence, they are expected to gamble on either shifting centre Duncan Paia'aua back to fullback or rushing back Aiden Toua, who is just returning to training after a knee ligament tweak.
Goode times keep rolling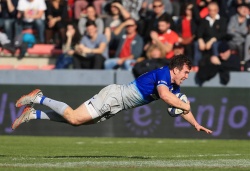 To end on a lighter note (because in this climate, it seems like it's needed), after leading Saracens to their third European title with victory over Leinster 20-10, star fullback Alex Goode has decided to keep the celebrations going beyond the post-match dressing rooms.
Goode was named European Player of the Year on Saturday and has added the title of biggest party animal after being spotted celebrating in his match kit long after the conclusion of the match.
His exploits were documented by teammate and Scotland winger Sean Maitland on Instagram, which showed Goode still in his full Saracens kit on Sunday evening, including boots and mouthguard, whilst downing drinks at the pub with the caption "Different Levels".
Goode appeared to be continuing his bender according to his Twitter, which confirmed that he was still in full kit whilst tweeting out the addresses of his next stops.
Despite being named European Player of the Year, England coach Eddie Jones has repeatedly overlooked the fullback, emphatically stating that he does not fit the mould of what he wants at the fullback position.
This has caused confusion amongst many pundits, particularly Saracens Directors of Rugby Mark McCall, who was full of praise for his fullback and admitted that he was struggling to understand why he was continually overlooked.
"It does bother me because we want all of our players to get what they deserve. He has been so brilliant for our club for so long that sometimes it is hard to fathom," McCall said.
"It is not in our control. What is in Alex's control is how well he plays and most people think he is playing pretty well. He is superb with the younger players. When the internationals do go away he has been captaining our team. He is a really important member of the club."
Whilst refusing to comment on his relationship with Jones, Goode was full of praise for his teammates, saying "Every time I step out onto the field for Saracens it is a privilege for me. I love this place."
Whilst his performances on the field may have not convicted Jones to select him, surely his efforts off the pitch should warrant a spot on the plane for Japan.
UPDATE: It appears that his bender has finally ended at 10 pm (EST), with Goode tweeting "Over and Out" with a photo of his full Saracens kit.