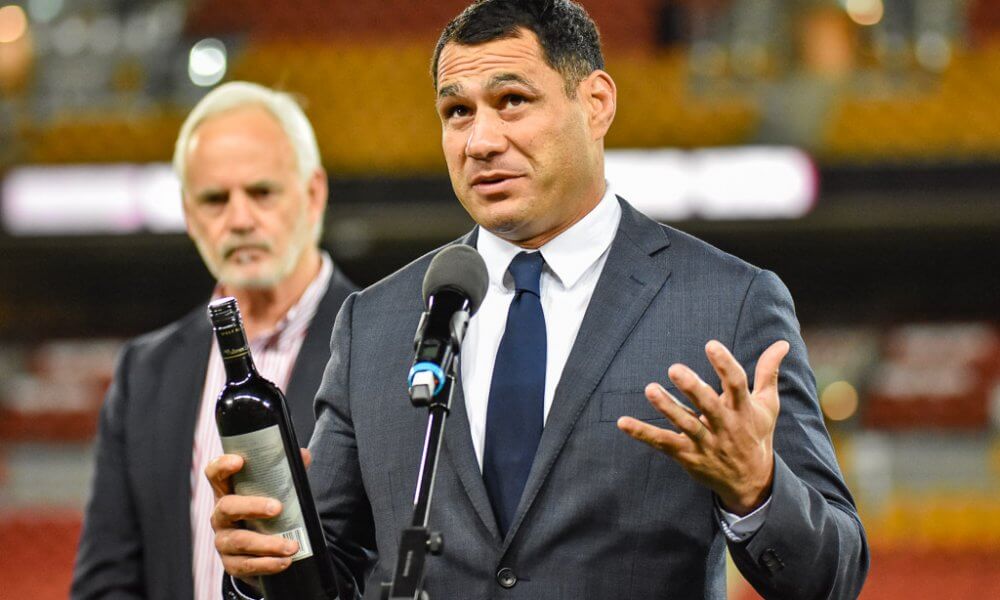 Wednesday's Rugby News looks at the past, present and future of the Wallabies. It examines the retirement of Wallaby great George Smith, the standing down of hooker Tolu Latu along with the confidence of the Junior Wallabies ahead of the U20 World Championships. It also details the unfolding drama engulfing the Crusaders.
---
Smith announces retirement
Former Brumbies and Wallaby flanker George Smith has announced his retirement from rugby after a nearly two-decade span in the sport.
Smith had been playing with UK side Bristol this season, however, he was released from his short term contract, with Smith confirming his departure from the sport on Tuesday.
"Finally the day has come where I officially announce my retirement from professional rugby," he wrote.
"It's been an absolute privilege to play professionally for the past 20 years. Rugby has provided and given me so much. The dreams that I had of playing rugby professionally as a young bloke, I'm fortunate to say that I've lived them and experienced so much more during my time."
Smith made his debut in 2000 (when I was three years old) for the Brumbies, playing in France for Toulon, Lyon and Stade Francais, along with stints in Japan (Suntory), Australia and England (Wasps and Bristol) across his 19-year career.
His longevity in the sport has made him a stalwart of rugby union in the 21st century, having played 142 games for the Brumbies along with 111 tests for Australia.
In his retirement post, Smith gave special credit to Eddie Jones, who was his first coach at the Brumbies, along with being the coach for the majority of his caps with the Wallabies and during his time in Japan.
"Special mention to Eddie Jones, who has been a constant supporter and mentor of mine throughout this time," he wrote.
"The day I rocked up to sign my first Brumbies contract with dreadlocked hair, board shorts and thongs. I think back and shake my head as to why he didn't just turn me away tight there and then…I'm grateful for his advice and friendship."
Smith looked back on his storybook career with fond affection, noting that his early experiences in the sport had him immediately hooked with the sport for life, shaping him to be the person that he is today.
"The day my father registered me with the Warringah Roos at 4 years of age in manly I found myself returning to the game every year thereafter," he wrote.
"I had a great time there and look back fondly. Those early years in Canberra shaped a part of my rugby identity and further encouraged my personal ambitions to better myself as a rugby player."
Latu stood down
Waratahs and Wallabies hooker Tolu Latu has been officially stood down by the Waratahs ahead of an upcoming court appearance for alleged drink driving on June 6.
Latu was kicked out of Wallaby camp on Sunday after he was found sleeping behind the wheel of his car near Rugby HQ on early Thursday morning, recording a blood alcohol reading of 0.135.
The Waratahs were unaware about the incident until mere hours before their match against the Reds, with Latu coming off the bench for 13 minutes during the 40-32 win on Saturday.
Latu attends court on June 6 to face the charges along with being subject to a Rugby Australia Code of Conduct process, pending the result of the hearing.
"I'm disappointed with my actions because I recognise the seriousness of this situation," Latu said in a statement on Tuesday. "I take full responsibility for what has happened, and I will accept any potential sanctions from my court case."
"I want to apologise to my teammates and New South Wales Rugby Union. I also want to apologise to the rugby community, I know that my actions do not reflect well on the game."
"I will accept the support from the NSW Waratahs, RUPA and my own support networks to ensure that I don't find myself in this position again," he said.
NSW Rugby Union CEO Andrew Hore stated that the organisation was extremely disappointed in the actions and lack of transparency by Latu, however, they maintain that they will continue the support the hooker.
"Tolu's actions are a serious breach of the standards we set for the players, coaches and staff both on and off the field," Hore said.
"He is regretful of his actions and has taken full responsibility and NSW Waratahs will provide him with the necessary support and further education."
"We expressed our disappointment in the manner which we were notified of this issue as we expect our players to be open and honest with our wider team."
Junior Wallabies have eyes on the main prize
The Junior Wallabies will be looking to build off the success of the Oceania U20s as they prepare for the World Rugby U20 Championships.
Australia's U20 side has taken huge confidence out of their successful performance at the Oceania U20s championship, with the side going undefeated, capped off by a 24-0 win over New Zealand.
Whilst the performance provided timely positive news for the future of Australia rugby, flyhalf Will Harrison stated that the side was refusing to savour the victory, noting the real prize that they were aiming for was the title at next month's World Rugby U20s Championships.
"Even straight after New Zealand, Gilly had us in the shed and said, that's one tick but our heads turn straight to that World Cup, with a tough pool with that first game against Italy," he said.
"I think looking into it, we've got a lot of hard work to do. It's one of those tournaments where you can't miss a beat and you can't lose but I've got full confidence in our team and our coaching staff that we can go all the way."
Australia has notoriously struggled at the tournament in previous years, having failed to reach the podium since 2011, most recently finishing 6th at last year's tournament.
However, the side is brimming with confidence from the tournament earlier in the month, and the added access to their Super Rugby players for the lead-up and the entirety of the tournament has provided them with the belief that they can win the competition.
"We're going there with only one thing and that's to win," Harrison said. "You can't have a top-four finish, we're going there to win."
"I've got full confidence. We've worked really hard in the four months leading into it, tough pool but you've got to beat everyone to win it so we want to win it."
Coach Jason Gilmore believes that the difference between finals and a pool finish is marginal, noting that the strong bond between players as the main point of difference from previous tournaments.
"The biggest thing we've done with the boys is just worked on our off-field stuff, so on-field's always a focus but getting together as a team and building that culture between them collectively has been a really big focus for us this year."
Crusaders saga continues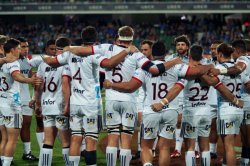 The fallout from the Crusaders trip to South Africa continues with further allegations made surrounding the conduct of flyhalf Richie Mo'unga, as the Crusaders work towards clearing allegations of homophobia levelled against a group of their players.
The incident involving Mo'unga revolves around allegations from a Cape Town women that
accuses Mo'unga of spitting beer at her and her friends in Cape Town's Arcade Bar on the day after the side beat the Bulls 45-13.
Later in the evening, Mo'unga was also accused of inappropriately touching one of the women, pinching her on the bottom.
Mo'unga to his credit took full responsibility for his actions, apologising to the women for his actions and the harm that it had caused to the group via Instagram.
"I'm really sorry for that I'm not aware that I did that. Obviously was intoxicated and should've gone home long before that stage, I'm sorry to you and your friends and want to assure you I don't condone that behaviour and am sorry about that," he said.
Whilst that incident seems to be under wrap, the Crusaders are still working to clear the names of a group of players, including winger George Bridge, who were accused of homophobic behaviour at a Cape Town McDonalds last Sunday.
Two people at the restaurant took to social media to accuse the players of being "physically intimidating" and alleging they made homophobic slurs, limp wrist gestures and adopted high pitched voices.
However, Crusaders chief executive Colin Mansbridge said that the players, who have denied the claims, had received backing from independent witnesses who reached out to advise that there was no homophobic behaviour displayed by the group.
"In addition to the players, in addition to the security detail that was with us, in addition to security guards that were at McDonald's, there has been other people contact us directly to say that was not their recollection of the events," said Mansbridge.
No formal complaints have been made regarding both incidents, with Mansbridge rejecting any claims of alcohol being involved in regards to the incident involving Bridge.
"We just have to do it as quickly as we can thoroughly. It's about independence, these complainants have to have the right to go to someone independent and be confident," Mansbridge said.