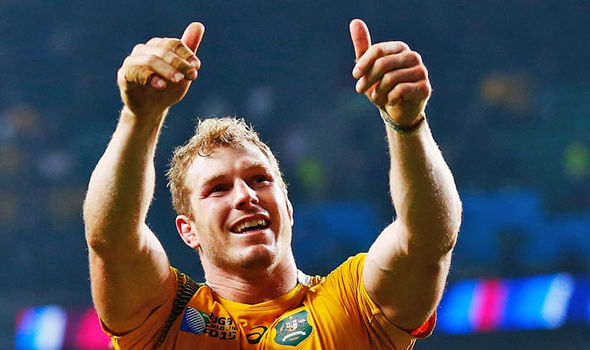 Wednesday's Rugby News mourns David Pocock's retirement, the return of a Waratah, a call to arms for Wallaby fans and the rise of Super Rugby.
---
Pocock retires from Brumbies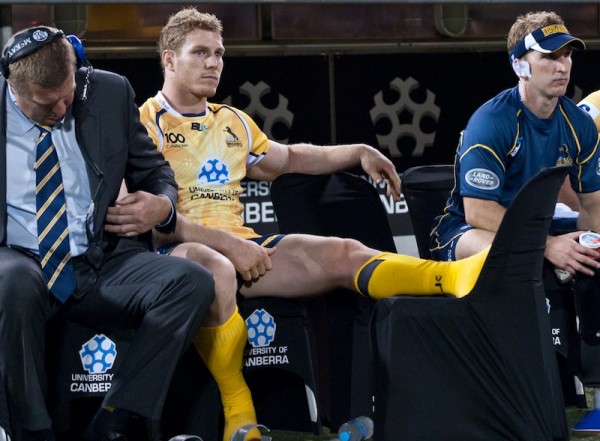 David Pocock has announced his immediate retirement from domestic rugby after his struggles with a calf injury.
Pocock has been sidelined since round four after suffering what he described as a 'rare' calf injury during Wallaby camp which has left him frustrated and itching to get back.
"It's been frustrating," he said. "I took December and tried to get my body right and then first day of camp in January I strained my calf and since then it's been an ongoing issue.
"You're putting pressure on yourself to get back out there, you want to be contributing and I think after talking to (McKellar and CEO Phil Thomson), I think the best thing now is to take the pressure off and actually get it right rather than continuing to do what I was doing."
The injury was outlined as an issue in which a section of the calf muscle had failed to knit back together, with experts describing it as fairly rare.
Pocock will now switch his focus towards being fit for the World Cup, refusing to categorical confirm his fitness for the upcoming Test season in July, revealing that he is throwing everything into his rehab.
"You're doing everything you can," he said. "So, you're obviously aiming for that and that's driving you. To pull on the Wallabies jersey again is obviously my goal.
"It's a huge honour and it's something I love doing so I'll be doing everything I can to get myself right and get into the best shape I can."
Pocock will head to Japan regardless of his fitness during the World Cup, as he is set to fulfil the final year of his contract with the Panasonic Wild Knights.
However, he refused to rule out playing for the Wallabies after 2019, with the flanker still available through the Giteau law.
Hopefully, this isn't the end for David Pocock in Australian rugby and he can get back to full fitness for the start of the Rugby Championship.
Pocock has been one of the best for the Wallabies, along with the Force and Brumbies and he has been a true representative of how an athlete should conduct themselves on and off the field.
Dempsey set for return
Waratahs backrower Jack Dempsey is set to return for the all-important clash with the Rebels on Friday night.
Dempsey has missed the past four weeks due to a back injury and will be a welcome addition to a Waratahs side who need a miracle to have any chance of playing finals.
Defensive coach Steve Tandy confirmed Dempsey's availability for the clash with the Rebels, however, he noted that he was not an automatic selection into the struggling side.
"We'll have selection meetings this week. It's a very competitive spot, the back row and second row, there are some selection headaches there which is a good thing for us," Tandy said.
"Having the calibre of Demo back is huge for us, but I think the boys are playing pretty well. You've got [Michael Hooper] doing well, Will Miller, Ned [Hanigan] who can slot back, it's a really competitive area for us."
Meanwhile, centre Karmichael Hunt is will miss four to eight weeks due to an MCL injury suffered in the side's loss to the Jaguares.
Hunt went for scans on Monday which found that he had suffered a grade three MCL injury, which keeps his World Cup hopes alive (shame his form when he was fit ruled him out a month ago).
Lalakai Foketi is firming as his replacement after a strong showing off the bench on the weekend, with Tandy confident that he can step up in his replacement.
"Losing a player of that experience and his physical presence and what he brings to the training week is a big miss, but then Lalakai came on and did really well," Tandy said.
"I think he's been waiting in the wings to get his opportunity so as much as it's a pretty big blow not to have Karmichael around the group … I think La (Foketi) is ready to go."
Tandy admitted that the scandals and injuries that have engulfed the team had taken its toll on the group, noting that the strong group synergy and the quest for World Cup spots were spurring the side on in the final three rounds.
Rodda calls for support
Wallaby and Reds Lock Izack Rodda has urged fans to get behind the Wallabies and attend the upcoming test match against Argentina, as discussions about the dwindling crowds continue.
Rodda plea comes as tickets for the Wallabies clash with Argentina at Suncorp Stadium on July 27 go on sale Friday, a fixture which has been synonymous with poor attendance, with only 16,019 turing up to last year's clash on the Gold Coast.
The test match will be one of just three that will be held in the country this year, with the only other opportunities coming with the Wallabies/Wallaroos Bledisloe doubleheader in Perth and the World Cup send-off match against Samoa at the new Bankwest Stadium.
"For a start, Suncorp, I feel is one of the best stadiums in the world to watch football at," he said. "And it'd be great to see a big crowd turn out to watch a quality game of football because it's going to be two quality sides going at it."
Rodda was wary of the emerging Pumas, who have developed into a significant threat since their arrival in Super Rugby, singling out the immense physicality that they bring to each contest.
"The Pumas as a team have been slowly growing each year and each game, I've found. They're definitely turning into a quality side, they have a strong set-piece and their pack is very strong, so it's going to be a very physical game."
The Argentinian Super Rugby side has seemed to be the biggest benefactor to the implemented rest periods by Australia, New Zealand and South Africa, with the Jaguares surging to the top of the South African Conference on the back of having their full allotment of test players available at all times.
However, this strategy has led to questions surrounding the potential 'burning out' of their key players, which has left Rodda undecided on which was best.
"It could definitely go one of two ways," Rodda said. "If you're playing a lot of footy, you tend to get a lot sorer and things like that and form can tend to slip."
"But when you rest players, they stay in form and get that rest they need, because it is, when you think about it, going from Super Rugby into Tests, it is a long season and I can see the benefits from both sides."
Rats to Richmond
Whilst on the topic of crowd attendance, an interesting analysis has been conducted surrounding the growth of suburban rugby, particular in the Shute Shield.
It examines how cash-strapped clubs such as Warringah and Manly have managed to draw crowds similar to the Super Rugby/NRL, with their derby clash recording a crowd over 10,000.
The revival of crowds for Warringah in particular has been credited to an unlikely source in the AFL side, Richmond, when club president Phil Parsons was curious how a team that hadn't won a competition in 1980 (at the time) was still managing to draw 20,000 to their supporter days.
"What they do so well is that they make an event out of every game, so every game has a purpose that goes beyond," he said. "So we took that away and applied it to our club. That was six years ago but that was the moment the penny dropped for us. Now every club in Shute Shield makes each game an event."
After this meeting, the Rats concluded that they needed to revamp their gameday experience if they wished to attract a larger and more diverse crowd.
Along with the traditional, sophisticated corporate boxes that are a staple at most sporting events in order to cater to those of high society, the club implemented a 'hillbilly' section, which now has its own membership plan with a complimentary flannel shirt for the mad and devoted fans.
This was augmented by the inclusion of a forecourt with live music throughout and after the matches, along with jumping castles and pieces of cardboard to slide down the notorious slopes of Pittwater Park.
The full game day experience offered across the country at clubs such as Warringah has been essential to be revitalising of club rugby according to Easts President John Murray.
"I think NSW Rugby is doing a wonderful job in the circumstances but Super Rugby is not packing out stadiums in New Zealand or Australia either, even though the quality of rugby is fabulous.
"People don't turn up to watch players warm up, they want to watch games, so I'd have a Shute Shield game, a Subbies game, a women's game and a school kids game. It makes it better value money and you can build a festival of events around it."