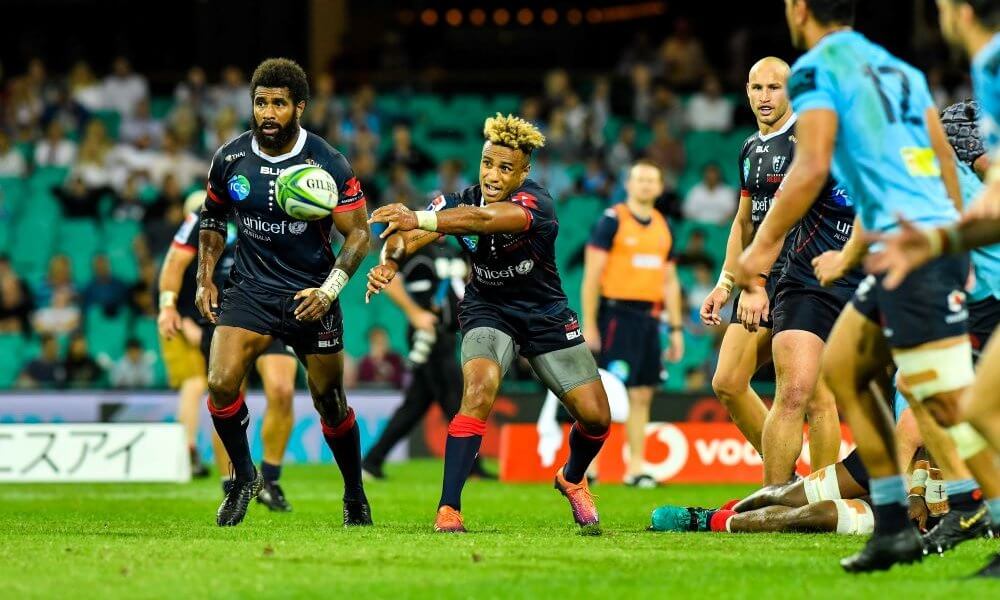 Wednesday's Rugby News looks at the Rebels preparing for their shot at club history, Brumbies gearing up for a milestone match, the Waratahs look to the future and the Junior Wallabies refuse to tread lightly against the old enemy.
---
Rebels ready to make history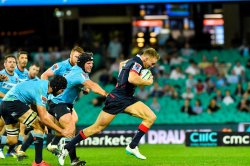 The Rebels are preparing for their clash with the red hot Chiefs with the words of famous Oakland Raiders coach Al Davis (and Snoop Dogg) ringing in their eyes: just win baby win.
This is the simple equation that faces the Rebels in order to secure the first finals appearance for the club and to become the most successful Rebels side in club history (in terms of wins and points).
The significance of this match on the club's short history was not lost on star halfback Will Genia ahead of their must-win clash at AAMI Park on Friday.
"I think that what the guys are really ready for is just the fact that we're in the position that if we win we know we'll be playing finals football," he said. "That's just exciting in itself."
"For the Rebels who have never played in finals football and for a lot of guys who were in other Super Rugby provinces in years gone by that haven't played in finals, it's just such an unreal experience and you can so often say things like at the start of the year, if you'd told us the last round if we had a game to win we'd be playing finals we would take it."
Genia will return to the Rebels line up after missing the 66-0 drubbing against the Crusaders, with the side using the energy from facing sudden death elimination from the finals race as the catalyst to move on from the crushing defeat.
"It's only natural, it's human nature to be upset and disappointed with such a loss and to have lost 66-0 was pretty disappointing but I think to the guys' credit we understand that we're in a position now where if we win this game, we're playing finals footy and we're creating history for the club."
"So, that's enough motivation to want to pick yourself up and I think the guys have done that really well."
Whilst Genia is a certainty to return to the lineup, lock Adam Coleman is still under an injury cloud with a shoulder injury, with Rebels officials hopeful that he can shake it off to be fit to take on returning All Black Brodie Retallick and the Chiefs.
Brumbies prepare for Sio century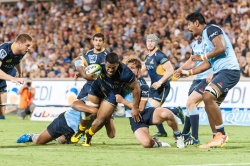 The Brumbies are hoping to mark Scott Sio's 100th match with a victory as they get set to take on the Reds in Canberra.
Sio is set to become just the 13th Brumby to notch up 100 caps and the Brumbies will be hoping to mark the occasion for the "big dog" with a win.
"Everyone's saying it's the "big dog week"," Alaalatoa said. "He's been here for a while but the last couple of years he's probably had a few setback injuries but for him to notch up 100 is exciting and just excited to be a part of it."
The Brumbies have put out a call to arms to their fans to not only celebrate the career of Sio but to also look to avoid the lowest average crowd in its Super Rugby history.
The side needs just 8812 fans to attend to avoid the mark as they look to celebrate their first Pasifika Day with a specially designed jersey to represent and celebrate the Polynesian heritage that is held by around half of the squad.
"I'm impressed by the way this team and organisation has embraced [Pasifika Day]," Sio said."That's something that's really special and something a lot of clubs haven't done. I'm thankful to the Brumbies for celebrating how far we've come."
This was shared by prop Allan Alaalatoa, who said: "I'll be able to smell the taro, the chop suey…the pork buns when I walk into the ground, but I've already told my parents to save some so I can eat after the game."
The Brumbies are hoping that their impressive run of form lately, which stands at five straight wins, will help draw the crowds back, continuing their quest to return Canberra Stadium back to being a fortress.
"We hope our fans come out because we feel like we're putting on the performances for them to enjoy," said Alaalatoa.
"We have to continue to put on a good performance for them. Knowing you've got your family, friends and fans backing you up, it makes you go that extra distance because you never want to disappoint your home fans."
"We set that goal of [Canberra Stadium] being a fortress, that motivates us, that makes us stick to it. We want to play so well that it's worth rugging up in cold weather to watch us play some quality football."
Waratahs test of character
The next generation of NSW rugby is set to be thrown into the gauntlet that is the "Zoo" as the Waratahs have signalled their intentions to rest their top players.
Despite holding on to slim finals hopes, the Waratahs will be finally forced to rest Sekope Kepu, Michael Hooper, Rob Simmons, Bernard Foley, Kurtley Beale as part of the Wallabies resting agreement.
This decision will ensure that the future of the Waratahs will get a chance to shine when they head down to Dunedin to face the Highlanders, a side which like the Waratahs, still hope slim finals aspirations.
It is expected that this squad will include the likes of five eight Mack Mason, Chris Talakai, Ryan McCauley, Tuatalatasi Tasi and Norths dynamic duo Will Miller and Hugh Sinclair.
Prop Harry Johnson-Holmes was confident that the young guns would step up for the big clash, noting the fixture will be a real character test for the under siege Waratahs.
"It's not so much a character-building game but character revealing," Johnson-Holmes said. "How we respond is going to go a long way for the future of the club. We've got a lot of people leaving and it's an opportunity for younger people to get their first big shot at Super Rugby and representing NSW and this great club."
"To not treat it with the respect that it so rightly deserves would be a big mistake by those people. I don't expect anyone to shirk the opportunity."
The squad will reflect the side's shift towards a youthful push for next season, as players such as Johnson-Holmes, Jack Dempsey and Jake Gordon are set to complement the inclusion of young talents such as Junior Wallabies Will Harrison, Ben Donaldson and Will Harris.
The Waratahs slim final hopes have received a further setback, with the Highlanders expected to welcome back All Blacks fullback Ben Smith, who is set to return from a hamstring injury that has sidelined him for the past 6 weeks.

Junior Wallabies wary of old enemy
Don't think for a moment that the Junior Wallabies have any intent to take their foot off the pedal despite securing top stop in Pool B.
Australia secured its place at the top of the pool with their second bonus point win over the tournament over a fourteen man Ireland 45-17 in Santa Fe last Saturday.
However, coach Jason Gilmore has adamantly exclaimed that the side will not drop its intensity when they play their final Under 20's World Championship pool match against England on Thursday.
"We wanted to get a clean sweep in our pool stage," Gilmore said. "We've said the whole way along that winning's a habit and we want to keep this momentum going into the semis."
"And it's another Test match. It's a big one against England and the boys are really keen to play in this one."
Gilmore was relieved to have locked down a place in the next stage, with only one team outside of the pool winners advancing to the semifinals.
"It's just good to know you can go into game three with that already locked away and not have to rely on bonus points and results going your way," he said.
"It's a pretty tough tournament to get into the top four and we've had that in the past where we've finished on the same comp points and haven't had that luxury."
Australia is likely to shuffle its starting side with the test against England, however with a victory against the old enemy on the line, it is likely there will not be wholesale changes.
"(England) will be really strong with their set-piece but I think the turnaround with all the northern hemisphere teams in the last five or six years is they can actually use the football as well," Gilmore said.
"It's a Test match that we want to win, so we're not going to make wholesale changes for the sake of it but we'll have a look at our side at training and announce (the team) on Tuesday (Argentinian time)."
The Junior Wallabies are expected to welcome back winger Triston Riley, who missed the clash against Ireland with a niggling injury.