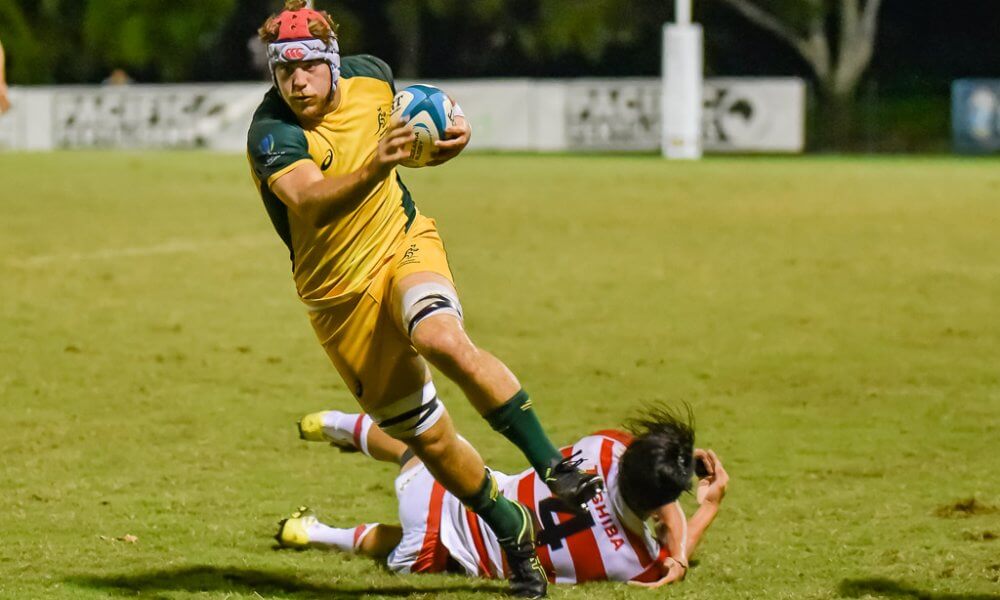 Wednesday's Rugby News recaps the remarkable performance by the Junior Wallabies, a young Brumby drawing off his experience with a different Sharks team, a former Brumby urges selectors to reward Super Rugby form and a certain "beast" is ruled out for the Sharks.
---
The future is bright
The Junior Wallabies have advanced to the final of the U20 World Championship after defeating Argentina 34-13.
The side got off to the stronger start out of the two, with tries to Harry Wilson and Michael McDonald putting the side ahead 17-6 before the break.
However, McDonald's efforts would quickly go from hero to zero when he earned his second yellow card for the match after catching an Argentinan player high whilst in the act of scoring, resulting in a penalty try and his second yellow card of the match.
What would follow in the second half would be one of the gutsiest performances that you will see out of an Australian side, with the Junior Wallabies managing to shut out the Pumitas, whilst scoring two of their own.
The side held tough in defence, stifling any attacking raid by the Pumitas to cause a mountain of turnovers in which they capitalised on through tries to hooker Lachlan Lonergan and flyhalf Ben Donaldson.
Donaldson was the shining light of the Junior Wallabies, playing a steady hand in the absence of their regular halves to guide the side around the park along with contributing 19 points.
His efforts were complemented by the work of captain and Reds flanker Frasier McReight in defence, who was full of praise for his side's toughness and courage.
"We were on the ropes at the end of that first half being up by four points and giving away that red card," McReight said. "I'm so proud of the boys. Playing with 14 men and not conceding a point is unreal."
Coach Jason Gilmore was thrilled with the effort and was full of admiration for his side, stating "We were pretty keen to get back into it because we weren't happy with that first half against England even though we were a man short…The boys wanted to make sure they picked that (defence) up again today, which they did."
The Junior Wallabies will play France in the early hours of Sunday to attempt to become the first Australian team to win the tournament.
Result
Junior Wallabies 34
Tries: Wilson, McDonald, Lonergan, Donaldson
Cons: Donaldson 4
Pens: Donaldson 2
Argentina 13
Tries: Penalty try
Pens: De la Vega Mendia 2,
All the Wright stuff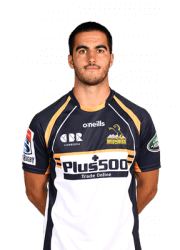 After bursting into the Brumbies starting line up, outside back Tom Wright will be hoping to draw off his finals experiences against a Sharks team from a different code when the Brumbies get ready for their quarter-final on Saturday.
Wright has bucked the recent trend of talent poaching (which has become the hobbies past-time of NRL clubs), having signed from NRL side Manly Sea Eagles just two years after leading the side to victory over the Cronulla Sharks in an Under 20's semi-final.
His position in the squad is unassured, with Hendy Speight expected to be available for selection after overcoming a foot injury and Toni Pulu set to return after being rested.
However, Wright was confident that he would able to take on the challenge that comes with finals football if needed, despite having to spend the start of week educating his friends about who he was actually playing.
"[My mates] do and don't know much about the teams abroad [in Super Rugby]. The Sharks and a few of the South African teams, they ask where are they from," Wright grinned.
"[I got a taste of finals] in the under-20s when we played in a grand final, but nothing as serious as this. Being at home again is going to be really special."
Wright initially made his name playing rugby union for the Clovelly Eagles, slicing through defences (including yours truly) before making the switch to rugby league. He made his return at the start of the year, noting that his absence from the game played in heaven had reignited his passion in the sport.
It's everything I thought it would be," Wright said. "Growing up I just wanted to play top-level footy. I was fortunate enough to play a few games of NRL and when the opportunity came up to come and play down here, it was too good to pass up."
The Brumbies will be hoping that their late run of form has helped adequately grow their crowd sizes, which grew by 3,000 last week, with their requests for an afternoon kick-off knocked by Super Rugby due to broadcast requirements.
Roff frothing Brumby-heavy Wallabies
Former World Cup winner and Brumbies fullback Joe Roff has urged selectors to buck the trends and take the bold risk to select unproven Brumbies players for the World Cup.
As the Brumbies look to aim for their 7th straight win (which would give them more wins than the Waratahs and Reds had in the season), Roff has stated that it would be a "travesty" if the Wallaby squad was not dominated by Brumbies.
"It would be a travesty against the form and success of the Brumbies this year if the bulk of the Wallabies squad wasn't made up of Brumbies players," Roff said.
"Winning is a psychology and it has a momentum of its own. It's got to be a crucial factor in terms of selections and also combinations.
Whilst this seems like an obvious decision, Michael Cheika has often disregarded the Brumbies when it comes to selection time, emphasised by the selection of just three Brumby players- Sio, Powell and Pocock during the Ireland series.
This marked the lowest representation that the ACT side had in the Wallabies for 22 years and Rolf has pleaded the selectors to change their ways and recognise the Brumbies' impressive Super Rugby campaign with a plethora of Wallaby jerseys.
"It's a crucial year. You have to have eyes wide open [for selection] to see world-class talent who haven't had a chance, then have the courage to pick that. You'd have to think the Brumbies would be the foremost team being looked at for selections in key positions."
Roff particularly threw his spot behind Brumby fullback Tom Banks for the vacant no. 15 jersey, describing the live-wire as the "complete package" despite a lack of tries comparatively from last year.
"You do balance form and big-game experience. Those three [fullback options] have specific skills," Roff said.
"I think Tom probably has the most rounded fullback game. From his running to strategic kicking, commitment in defence, his ability to spot an opportunity. He's a complete package in that place and it's a key position. He could be one of those players who could step up and really make a mark on the world stage."
Sharks lose their beast
The Brumbies quarterfinal opponents, the Sharks, have received a crushing blow with Springbok prop Tendai Mtawarira ruled out.
The prop commonly referred to as 'beast' was not included in the Sharks 27-man squad as he has been struggling with a knee injury.
Mtawaria hasn't featured for the Sharks since their Australian trip, he was expected to be selected for last week's must-win clash against the Stormers before being forced to pull out last minute due to a "niggle".
However, Springbok and Sharks officials have determined the risk too high for Mtawaria to return for the finals with the World Cup now just under 100 days away.
His exclusion compounds the bad news for the Sharks, who are already missing experienced Springboks Jean-Luc du Preez, Philip van der Walt or Ruan Botha.
The combined absence of their Springbok quartet is crucial for the Sharks as they seemed to struggle to match the physicality of a severely depleted Stormers line-up, leaving them vulnerable for a well drilled Brumbies outfit who have modelled their gameplan through their dominant forward pack.
There was some good news for the Sharks, with fly-half Curwin Bosch included in the Sharks squad.
Bosch has featured for the Sharks since injuring his ankle during the side's loss to the Jaguares in Buenos Aires.
The return of Bosch helps ease injury fears surrounding fellow outside backs Aphelele Fassi and Makazole Mapimpi, who both left last week's clash with the Stormers through injury and their status is still unknown as they prepare to travel to Canberra.
The squad is as followed: Aphelele Fassi, Rhyno Smith, Makazole Mapimpi, Sbu Nkosi, Kobus van Wyk, Lukhanyo Am, Jeremy Ward, Andre Esterhuizen, Curwin Bosch, Robert du Preez, Cameron Wright, Louis Schreuder (captain), Dan du Preez, Tyler Paul, Jacques Vermeulen, Luke Stringer, Hyron Andrews, Ruben van Heerden, Gideon Koegelenberg, Coenie Oosthuizen, Thomas du Toit, Cullen Collopy, Kerron van Vuuren, Craig Burden, Mzamo Majola, Juan Schoeman, John-Hubert Meyer.