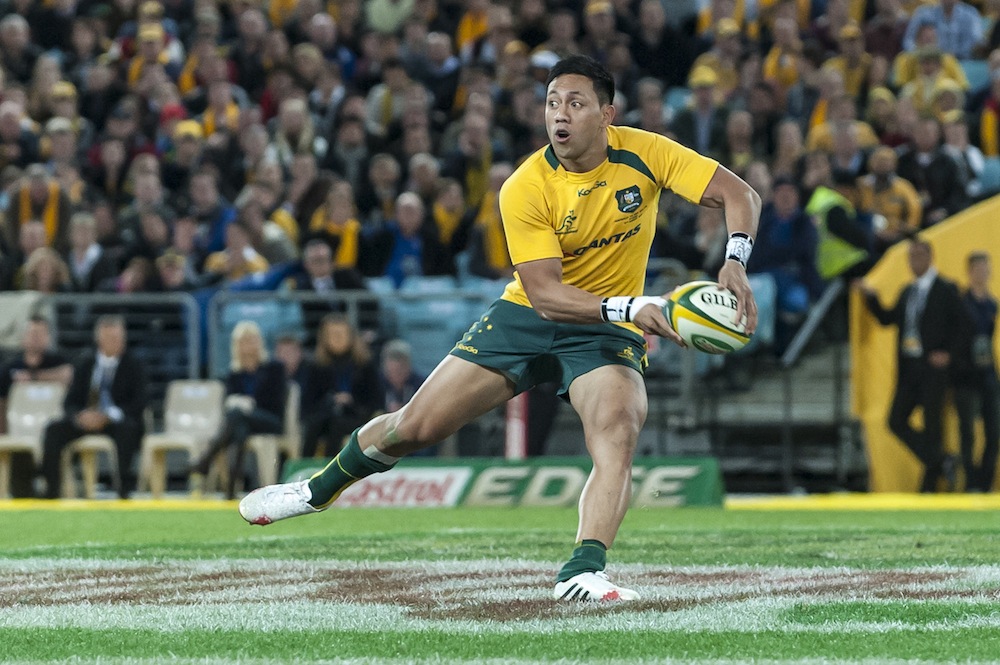 Wednesday's Rugby News examines the Brumbies influence on the Wallabies gameplan, confirms the worst kept secret in rugby, looks at the newest dual-code superstar starring for the Wallaroos and celebrates NSW rugby finally taking the NRC seriously.
---
Captialising on strong foundations
The Wallabies will be looking to draw off the strategies that guided the Brumbies to Super Rugby success throughout their Rugby Championship campaign.
The Brumbies were able to dominant the Australian Conference as a result of the strong platform laid out by their set-piece, particularly their rolling maul, which saw hooker Folau Fainga'a rocket towards the top of the try-scoring tallies.
"I think they've acknowledged how well we've gone this year as a Brumbies team but just trying to maximise the strengths they use as well," Brumbies captain Christian Lealiifano said.
"I think the boys have done some mauling stuff and some scrum stuff and they're adopting that kind of stuff to be on the same page, to be able to use those strengths to be able to move forward as well.
"I think they're trying to use the strengths of (the Brumbies' set-piece) and then add in their twists and flavour on it as well."
Like the majority of Wallabies fans, lock Rory Arnold is hopeful that the majority of the Brumbies tight five will get the chance to play together at the international level when the side is selected.
"It'd be nice to keep that together but it's whoever is playing their best footy," he said. "You're not going to just play those group of players because they play Super Rugby together."
"You've got to be playing your best footy and that warrants selection and I think that will show this weekend with the squad [Cheika] picks."
Lealiifano believes that the Wallabies side shouldn't necessarily be dictated by the momentum gained from the Super Rugby, rather which combinations will allow for optimal performance.
"I wouldn't say you put a bulk of Brumbies players in to go with that momentum," he said.
"We've been just trying to get our heads around the last week of what the boys have been doing for the whole little block so I think it'll be quite tough to be able to jump in and try and put everyone in just to see if that would work for you but the combinations and everything else has been really good, I think from the whole squad."
Not a JOC this time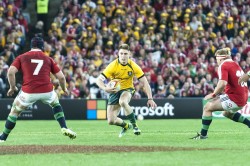 The worst kept secret in Australian rugby has finally been confirmed with outside back James O'Connor committing to the Queensland Reds for the next two seasons.
O'Connor links back up with the Reds after spending two years with the Sale Sharks, which finally makes him test eligilbe after linking up with the Wallabies last week.
His contract is reportedly well under the going rate for a player with 44 international caps, with Queensland Rugby Union safeguarding themselves from his reckless history.
It contains unprecedented behavioural and drug clauses which will provide financial incentives that will earn him more money the longer he stays clean.
O'Connor was grateful for receiving another chance by the Reds and the ARU, admitting that he was broken physically and mentally when he last returned and he was looking to cherish the opportunity that he has been afforded.
"I just want to say how grateful I am to be given this opportunity again," O'Connor said.
"I came back last time [in 2015] and I wasn't in the best place mentally but also physically I was quite broken, so I couldn't produce and perform the rugby I wanted to for the team."
"I'm finally ready to return and make amends. I want to do right by the team and the fans and I intend to deliver the very best of my energy. If I can help the team get back to the top of the sport and if we can bring success back to Queensland that would be a dream for me."
Rugby Australia director Scott Johnson was pleased to have JOC back, however, he put out the challenge for O'Connor to back up his talk with positive performances on and off the field.
"James has immense Rugby talent. He started his career in Queensland and this is a chance for him to show his full potential for his home state," Johnson said.
"Now is the time for James' Rugby to do the talking. He's come home for the right reasons to play Rugby and to help develop our Rugby programs."
"He's matured and understands the leadership roles both on-and-off the field. He's been honest and transparent throughout this whole process. We want to back the man to be the player we know he can be," said Johnson.
Not so Vanilli Millie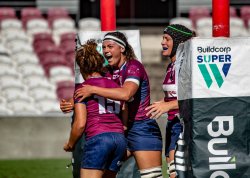 Wallaroos flanker Millie Boyle is refusing to give up the dream of becoming a dual-code international as she prepares for the Wallaroos 2nd test against Japan.
The dual code and state representative (does that make her a dual/dual or a quad?) has had a breakout year across both rugby codes, playing a starring role in the Blues State of Origin win, along with guiding the Queensland Reds to the Super W final.
Boyle has rugby league running through her blood, with her brother Morgan playing for the Gold Coast Titans and her uncle being Canberra legend Jason Croker.
However, bloodline does not dictate sporting preference and it was the complexity of union compared to league that continues to draw her back to the game played in heaven.
"I grew up playing rugby league, I've watched it a lot, it's always on at home and whatnot. I like the concept of that game and how it can just be easily applied and picked up."
"However I like the complexity of rugby and the set-piece play, being a forward, obviously scrums and lineouts are a massive thing. The set-piece is probably one of the biggest things that I like in rugby union and everyone has their role. So I really enjoy that."
Boyle was one of the standouts in the Wallaroos 34-5 win over Japan and she believes that another strong performance this weekend can help build confidence and momentum ahead of their two-test series against New Zealand.
"It was a historic win, first win on home soil for the Wallaroos so to be a part of that is just amazing," Boyle said.
"We set the platform last week playing Japan so it will be just building on top of that and recognising what we can do better and what went well.
"Every team is beatable so we'll be looking at some of the New Zealand games. They are over in San Diego in a tournament at the moment so it'll just be a matter of what we can do now and taking that into the next tournament."
Playing for Real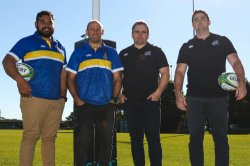 It appears that NSW has finally committed to the National Rugby Championship, formalising the management and coaching staff of their teams.
The teams representing NSW for the 2019 instalment of the competition will be split into two: Sydney (formerly known as the Sydney Rays) and the Country Eagles.
Sydney will be managed by the NSWRU, who have reappointed Waratahs assistant coach Chris Whittaker as the head coach alogn with Easts coach Pauli Taumoepeau as his deputy.
"We've seen a lot of really talented young players pushing for selection from within our development pathways," Whitaker said.
"There'll be opportunity for those guys to work with some experienced heads, hopefully [they] get plenty out of the competition individually but also pick up some good results along the way."
The Country Eagles side will be operated by NSW Country Rugby Union, who have appointed Sydney Uni coach Stuart Taylor to the head role.
Taylor will be assisted by Randwick's Ben McCormack, with Taylor looking forward to making the step up to NRC after guiding Sydney Uni to back-to-back Shute Shield titles.
"We've got an extremely strong club rugby competition in New South Wales and plenty of guys with the ability to take that step up," Taylor said.
"It's about us creating an environment where these players can be challenged and succeed. We want to give them the tools to produce their best rugby while representing Country New South Wales on a national stage."
NSWRU General Manager of Rugby Tim Rapp said that the state's respective NRC squads would be working alongside an experienced group of coaches, including Waratahs defensive coach Steve Tandy and an unnamed set-piece specialist.
"We see the NRC as an important development opportunity for young players that are aspiring to make a permanent step into a professional environment – we've assembled some really experienced guys to help facilitate that," said Rapp.
"It's also a chance for aspiring staff to be challenged at the next level, as we look at some of our up-and-coming coaches and support staff."
The 2019 National Rugby Championship is set to kick off in late August with further details on the draw to be confirmed shortly.