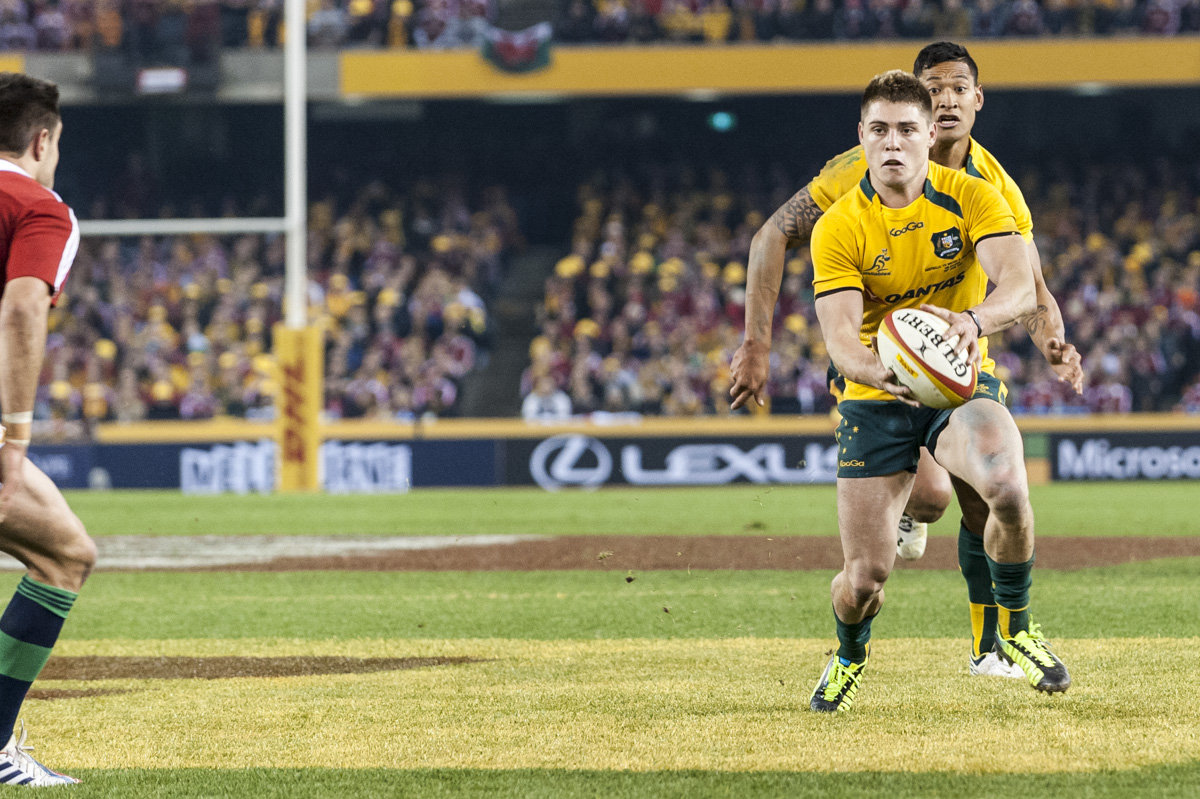 Wednesday's Rugby News reveals the return of James O'Connor to the Wallaby set-up, weeps at Will Genia's last game at Suncorp, looks at how a move to 12 revitalised Samu Kerevi and examines what the opposition is thinking ahead of their clash with the Wallabies
---
JOC's back in gold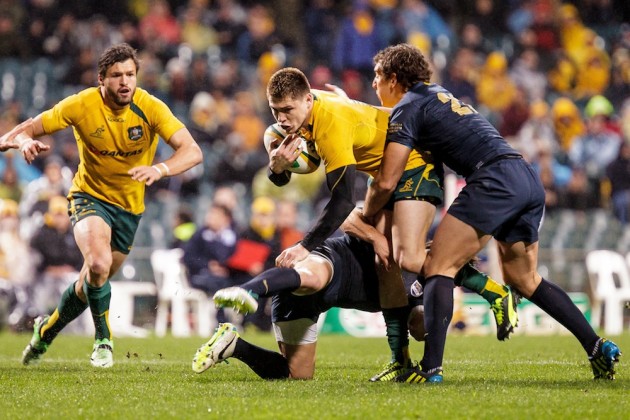 Wallaby and newly signed Reds outside back James O'Connor is expected to make his return to the Wallabies when they take on Argentina on Saturday at his old stomping grounds, Suncorp Stadium.
O'Connor has not played for the Wallabies since 2013, only recently becoming eligible for national duty after signing a 2 ½ year deal with Australian Rugby and the Reds.
Coach Michael Cheika all but confirmed that there would be changes from the disappointing 35-17 loss to South Africa as the selection panel continues to try out different combinations.
"There'll be a few more opportunities, based on what we think tomorrow with the selectors," Cheika said.
"Maybe some guys will get an opportunity. We might try to keep some pairings together, we'll just see how it pans out."
O'Connor is expected to be utilised in some capacity on Saturday, with Cheika impressed on how he has trained and settled in since returning to Wallaby camp.
"He's been with us, he's training really well, he's reintegrated really well, and he wouldn't be with us if we didn't want to give him a chance at some stage. It's a question of when we decided to do that whether it's this week or in the coming weeks," Cheika said.
"He can play multiple positions so that gives him a plus without a doubt around where he can play in any side, whether he's a finisher or in the starting team and in the squad as a whole.
"I'm not going to nail down anything for him just quite yet. It's the first time I've ever coached him so I'm still discovering what he can bring as well."
This has excited halfback Will Genia, who has been impressed with the level of commitment that O'Connor has shown since his return.
"Tuesday nights, James was always out and about doing stuff because Wednesday we have off," Genia said. "Tuesday night in the last three or four weeks that we've had, he's in his room stretching, doing what it takes in terms of recovery.
"He understands that this is a huge opportunity for him."
Genia's final home stand
Wallabies halfback Will Genia is confident that the side can turn their performance around against Argentina in his last game at Suncorp Stadium, hoping to quell any concerns about having a similar season to last year.
The Wallabies loss to the Springboks last week left many fans questioning whether we were in for a repeat of last year, where the Wallabies experienced their worst performing year in over 50 years.
However, Genia believes that the side is in a much better place than not only last year, stating that the "teething problems" facing the side will hopefully be resolved at the end of Saturday night.
"We're in a different position (to 2015) in the sense that we're trying to do things differently from a game perspective," he said.
"It was really pleasing to see things come together with the way that they did on the weekend.
"Obviously we didn't get the result which was disappointing but when you're trying things and doing things a different way, there's always going to be some teething problems but I think we're on track."
Genia is set to start at halfback for his last match at Suncorp Stadium, the place where he has called home for almost a decade, which he expects will be an emotional encounter for the lifelong Red.
"Suncorp's always been my favourite place to play in all of world rugby and I've had some really good memories here from a team perspective and an individual perspective as well," he said.
"It'll be sad, no doubt but it'll also be exciting if I get the opportunity to get out there and give it one last crack."
"So I think the biggest thing for me this weekend, if I am lucky enough to be selected and play, is just to really enjoy it and be grateful for all the times that I've been able to play at this great stadium and all the great memories."
However, he expects no sympathy from the Pumas, believing that they will show no fear after their impressive performance against the All Blacks.
"I think (they're) a far better team. You look at Super Rugby and see how well the Jaguares played in getting to the final and holding the Crusaders to one try," he said.
"I think if you look at their last result, I think the All Blacks would count themselves a little bit lucky to come away with the win there, you'd probably expect them to get over from that maul more often than not.
"So they're going to be coming here with a lot of confidence which will make our job that much harder as well."
Kerevi grateful for inside job
Wallabies centre Samu Kerevi has admitted that his forced move to inside centre has reignited his career.
Kerevi was shifted to inside centre by Reds coach Brad Thorn during the off-season last year and he admitted that the changing role was initially difficult to get used.
"Even though I'd played there in the past I was really confident at 13. The way it attacks, you get a bit more free rein … a 12 is a bit different, you're organising a bit more," Kerevi said.
However, the move has helped Kerevi establish himself as one of the premier centres in the world, allowing him to stamp his own mark on the inside centre position.
"I had to realise I could play 12 in a different way," he said.
"I was so used to seeing 12s play that playmaking role. I had to bring my own little mix into it and I'm happy with the way things went in Super Rugby."
Kerevi was still positive about the Wallabies chances, believing that they must learn to adapt their game plan earlier if they wish to overcome the Pumas.
"[South Africa] did really well to pressure us but I think for us, just needing to adapt a bit earlier, and myself, seeing that space on the outside and really adapting to the game plan," Kerevi said. "Hopefully I'll just keep getting better with time."
With talk of James O'Connor potentially returning to the centres, Kerevi is unfazed about being moved back to outside centre, happy to play wherever so long as he's on the field.
"I don't know what's going through the boss's head, he'll be trying different combinations but I've been comfortable playing 12 and ended up playing 13 as well on the weekend," Kerevi said.
"I'm just pushing for a spot, competing at training. A lot of guys are here to compete and driving the standard of play for us.
"Wherever that is, I just want to get out on the field."
Ledesma's direct Wallaby links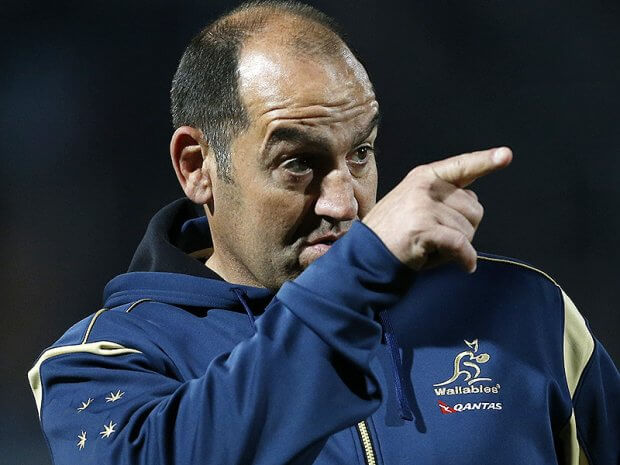 Argentina coach Mario Ledesma believes that the Wallabies will play a more direct style of rugby as the Pumas look to replicate their heroics down the M1 at the Gold Coast last year.
Ledesma is 1-1 against his former side since taking up the head-coaching role in his native Argentina, having snatched victory last year in the Gold Coast after Israel Folau chose not to use his support on his right (never forget Izzy, never forget)
He believes that the inclusion of Samu Kerevi and Tevita Kuridrani will ensure that the Australians will play a more direct style of rugby than their previous encounters.
"This will be the third time we've played. We won once and they won the second one after a half-time speech from Cheik," he said.
"I think they're playing a more direct style of rugby, especially because they have very big guys, and I thought they were biting onto that advantage line really hard so it'll be a challenge to stop their momentum," he said.
Ledesma and the Pumas took plenty of positives out of their four-point loss to the All Blacks, stating that the side is full of optimism for the way they kept themselves in the fight for the entire match.
"It was disappointing, we could've won on the last ball but I still think that those four points, it's not a big difference but it (shows) the work that we have to do to win those kind of games," he said.
"The boys will be up to it, they were really excited because while the performance was good, the result wasn't, but still having the All Blacks against the ropes is quite a good performance."
Despite their performance and recent successes against Australia, the Pumas were refusing to be overconfident against the struggling Wallabies, with Ledesma suggesting that the Wallabies were only a few moments away from winning last week against the Springboks.
If they scored those two tries in the first half, we'd be talking about after 60 years the Wallabies have won in (Johannesburg) so that's high performance sport, elite sport, it goes one way or the other," he said.
"They're confident, not confident because we're playing the Wallabies just because of the work they've been doing."