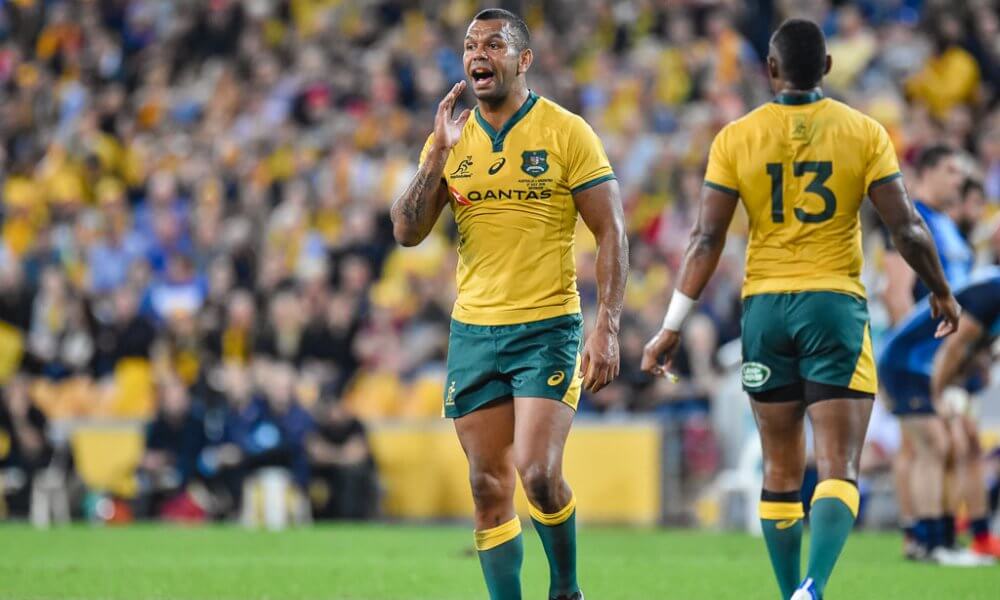 Wednesday's Rugby News looks at a World Cup-winning captain's thoughts on the current day Wallabies, the Wallaroos name their squad and a bunch of signings across Super Rugby and the Sevens set-up.
---
Nobody has confidence in Aussies
John "Nobody" Eales has backed the Wallabies to make an impact at this year's World Cup if they learn to believe in themselves.
The two-time world champion believes that there is enough talent in the Wallabies squad to make it deep in the tournament, however, they need to trust in their abilities to get the job done.
"There is talent there but I think what they need to work on is a true belief in themselves," Eales said on Monday in Tokyo.
"I think they think they can win the big games but it is about getting that consistency in performance that they start to win the big games more often than not…There is potential there."
Eales was impressed with the tenacity and composure shown by the Wallabies in their 16-10 win over Argentina, which saw their leaky defence stand up and allow just one try.
"One of the most important things we saw in that game was the ability for the team to produce across 80 minutes," he believes.
"Yes, there were some mistakes and they could have scored more tries but, when the game was in the crux moments at the end, they actually took some control of that game.
"The team didn't panic, they maintained their calm and stayed composed."
His confidence in the Wallabies stems from the rich history that Australia has at the World Cup, where they have been able to build momentum as the games has progressed, making the semi-finals at 6 out of 8 tournaments.
"The way you perform and go through a tournament is quite different because really the only thing that matters is the next game," said Eales.
"Whatever you did that week, if it got you through, then it doesn't matter.
"It is just about keeping on progressing and you will have those moments of luck, chance or magic."
Eales couldn't nail down his winner for the tournament, believing that there are multiple teams that could lift the William Webb Ellis Cup at the end of the tournament.
"It's going to be a very, very open World Cup, and even if at the end of the day there are only three or four teams that can win it…there are a lot of teams going in believing they can win it," Eales said.
Wallaroos announce squad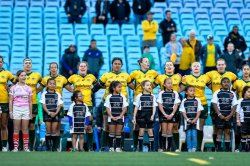 The Wallaroos have announced their squad ahead of their two-test series against world number 1 New Zealand, making three changes from the squad that trounced Japan 2-0 in Newcastle and North Sydney.
Michelle Milward (Brumbies Women), Alana Elisaia (Queensland Women's XV) and Iliseva Batibasaga (NSW Waratahs Women) all come into the squad ahead of the first double-header test match in Perth next Saturday.
"Michelle, Alana and Ili each bring something different to this squad and it shows the depth we are continuing to build that you can bring in three top-class players into this outfit without missing a beat," coach Dwayne Nestor said.
They come into a strong Wallaroos squad to replace Queensland backrower Kiri Lingman (shoulder) and halfback Asako Ono (overlooked) along with NSW utility back Cobie-Jane Morgan (personal reasons.)
Once again, the Wallaroos will be led by the inspirational Grace Hamilton, whose domination of the Japanese led to back-to-back player of the match awards for the Sydney Uni product.
Nestor was excited about the side having the opportunity to play in front of a sold-out crowd in Perth, believing that they have the talent and depth to cause the upset and get their first-ever win over the Black Ferns.
"A double-header Test at Optus Stadium is going to make for a great occasion and the squad has really talked about making sure that we rise to that and work hard for each other in the gold jersey," he said.
"As a coaching group we have had some great selection headaches over the last month with every player in the squad putting their hands up for selection in the starting XV.
"We have got two great opportunities over the next month against New Zealand and we're really looking forward to the challenge."
The squad is as followed:
Forwards: Millie Boyle (vc) (Queensland/NSW), Emily Chancellor (Waratahs), Rebecca Clough (WA), Grace Hamilton (c) (Waratahs), Alisha Hewett (Queensland), Evelyn Horomia (Waratahs), Asoiva (Eva) Karpani (Waratahs), Michaela Leonard (Brumbies), Ashley Marsters( Melbourne), Michelle Milward (Brumbies), Shannon Mato (Queensland), Averyl Mitchell (Queensland), Sera Naiqama (Waratahs), Liz Patu (Queensland), Emily Robinson (Waratahs), Christina Sekona (Queensland).
Backs: Iliseva Batibasaga (Waratahs), Mhicca Carter (WA), Georgia Cormick (Melbourne), Lori Cramer (Queensland), Ariana Hira-Herangi (WA), Alysia Leafu- Fakaosilea (Queensland), Arabella McKenzie (Waratahs), Mahalia Murphy (Waratahs), Trilleen Pomare (WA), Sarah Riordan (Queensland), Alana Elisaia* (Queensland), Samantha Treherne (Queensland).
Beale's back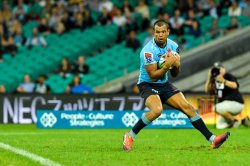 Wallabies and Waratahs fullback Kurtley Beale has committed to the Waratahs for another year.
Beale's motivation to stay was driven by his desire to win more silverware, having won just one premiership (2014) and two Rugby Championships (2011 and 2015) since he started his professional career in 2007.
"To represent your home state in a competition like Super Rugby, having made wonderful memories and friends is really special – I'm looking forward to building on that in 2020," Beale said.
"Obviously, World Cup years bring about change and we're in an exciting period here at the Waratahs with some exciting young players and a new coach to be appointed.
"To be able to play a part in that journey is exciting and I'm looking forward to seeing what we can achieve in 2020."
Beale was actually looking to sign-on until the next World Cup, however, a lack of certainty surrounding the coaching set-up at the state and national level left him cautious about where he sits in the future plans of Australian Rugby.
Despite the concern, Beale was excited about the future of the sport, full of confidence about its vision and where it's looking to head.
"With the vision of how we're playing the game at the moment – the new styles – it's really exciting and it's just great to be a part of it," he said.
NSWRU general manager Tim Rapp believes that Beale will be a crucial piece in the rebuild that the Waratahs are about to undergo, with the 85-test international positioning as a mentor for the younger backs coming through the system for years to come.
"Kurtley is an extremely talented player, there's no doubting that," Rapp said.
"We've seen what he can do on the field over a number of years, the positions he can cover in the backline and the way he can break a game open from anywhere.
"Kurtley is going to have a really important role to play with some of our younger outside backs – like Lalakai [Foketi], Cam [Clarke] and Alex [Newsome] – imparting the experience he's gained at Super Rugby and Test level with those guys.
"He's embraced his role as a senior figure over the last two seasons and we want him to take that to another level, because we feel he has a really important role to play both on and off the field in 2020."
Loc and Roc
Junior Wallabies hooker Lachlan Lonergan has been added to the Brumbies senior squad, signing a two-year deal to keep him at the club until 2021.
Lonergan was one of the integral members of the Australian under 20 squad that made the World Championships final, joining fellow teammates Nick Frost and Noah Lolesio in the Brumbies squad, along with brother Ryan.
"Lachie has been in the pathway system for a number of years now and has earned a full-time contract off some excellent performances for the Australian U20 side where he was one of their best," Brumbies coach Dan McKellar said in a release.
"He's a good young local product who has an exciting future ahead of him.
"We have seen over the last couple of years that a number of players have come through the Brumbies Academy and Lachie is another positive story."
Lonergan has worked his way through the Brumbies system playing for the Tuggeranong Vikings and he's thrilled to get the chance to live out his dream and play for his home town team.
"I'm really excited about signing a contract with the Brumbies and getting an opportunity to further my career at my home town club," Lonergan said in a release.
"The Brumbies have always been an important part of my life and, having progressed through the Academy with them, it's a dream come true to wear the jersey.
In further signing news, the Australian men's sevens side has signed Rod 'Rocket' Davies for the next two years.
Davies has plied his trade for the Force since his return from French and Japanese rugby in 2018 and was looking forward to bringing his experience to a young core gearing up for a shot at the Olympics.
"I like what Tim Walsh is about and what he is trying to build with the team," Davies said in a release.
"It's a young team, although I am inexperienced with Sevens, I have been around Rugby for a long time so I can bring some experience to the squad.
Davies briefly joined the squad during the Vancouver leg of the tournament this year and coach Tim Walsh was pleased to bring someone with electric speed into the squad.
"Even last year when he came in for the Vancouver tournament, and all the lead-up he did for it, he was half-a-second quicker than most of our quick blokes," Walsh said.
"So yep, obviously speed is what we were chasing but then you add his maturity, his professionalism, his defence and it's a really good acquisition for us in many aspects, on and off the field."