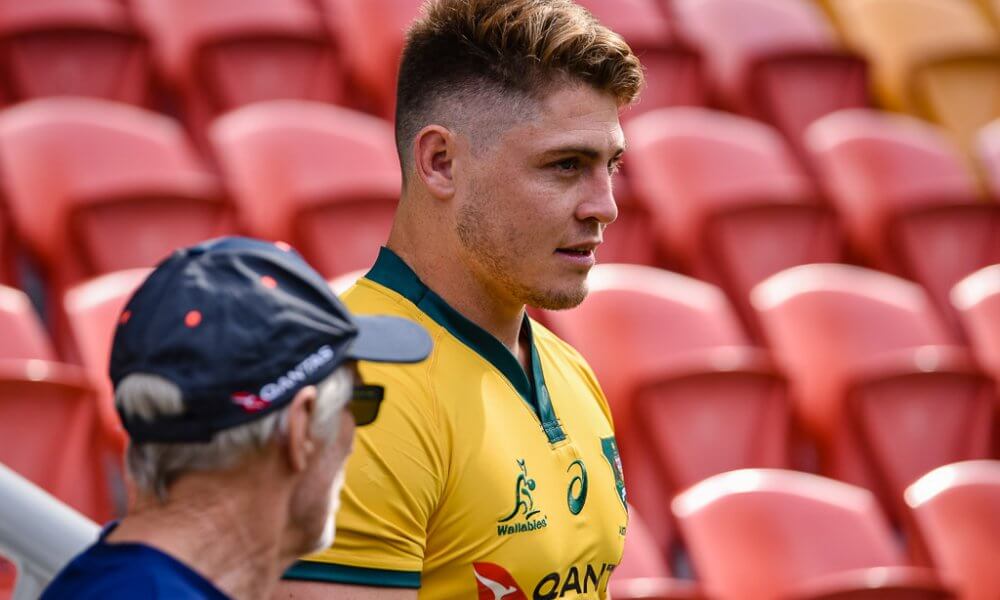 Wednesday's Rugby News details the review of a controversial law, examines the transformation of Jame O'Connor, explores the new laws being trialled in the NRC and looks at a young gun ready to lead his team back to NRC glory.
---
Reviewing Giteau's law
Rugby Australia CEO Raelene Castle has confirmed that the infamous 'Giteau's Law' will be reviewed at the end of the year.
Giteau's law states that overseas players must have accrued 60 Test caps for Australia or have played seven years professionally in the country if they wish to be eligible for selection in the Wallabies.
In its current form, players such as Samu Kervei, Adam Coleman and Rory Arnold would be unavailable for selection until they signed a contract of intent to return to Australian rugby.
Whilst Castle reaffirmed that the rule was still effective, she admitted that it would be foolish for the organisation to not review the law.
"The Giteau rule has worked really well for us and if you think about the players we couldn't select for the World Cup, there is probably only three or four you would look at and say they would have had a big crack at making the Wallabies for the World Cup," said Castle on Tuesday.
"It would be irresponsible for us not to review it."
She also took the chance to shed light on the battle to get towering Saracens lock Will Skelton back for the World Cup, confirming that a difference in return date was the catalyst for his non-selection.
"He basically had to give up the last year of his Saracens contract, and sign with Rugby Australia and we would have had some flexibility like we did with Nic White and Matt Toomua, they could finish their seasons and come back and play the back few games of Super Rugby, that would have been within the bounds of the Giteau law," Castle said.
"But he was looking to not come back until the following year and that wasn't acceptable to us."
Castle stressed that the rule would likely remain for the future, believing that it was crucial in keeping promising talent in Australia
"The fundamental is we need our good players playing Super Rugby, so we need to make sure we look at it from that perspective," she said.
"Don't give any open doors for opportunities for players to think 'well I'm going to disappear off and not play Super Rugby and then I'm a dead cert to be selected for the World Cup.
"So that the bit that we're trying to balance."
Golden Sheaf to Gold Jersey
Reformed bad-boy James O'Connor has described the relief and joy of having his name read out at the World Cup launch last Friday.
It was only eight years ago that O'Connor was absent from the 2011 Rugby World Cup squad announcement after sleeping through his alarm as a result of a boozy night at The Golden Sheaf in Sydney's Eastern Suburbs (Classic Wednesday's).
O'Connor was grateful for his latest opportunity, reflecting on the growth and change that he has made in between the two announcements.
"I was just in the moment," O'Connor told foxsports.com.au.
"It wasn't about anyone else or anything else, it was just like, 'I missed this announcement eight years ago.'
"It's funny because I was speaking to Dave Pocock last night about similar things, just about life.
"I guess the only constant in life is change and growth.
"It wasn't even a lifetime ago, it was almost like two lifetimes ago that version of me, in 2011, I missed that, the choices you make and I'm here now and soaking it up."
The critical turning point for O'Connor was missing out on the previous World Cup in England, revealing the whole process had broken his ego.
"I think missing out on the 2015 World Cup was a big part of it," he says.
"The whole year of coming back to the Reds and being injured and being broken and being depressed, I wasn't in a good mindset.
"When I went back there, I was just broken. My ego had been broken."
He credited a group called Saviour World for his transformation, whose brutal honesty and 'unique' training methods helped him realise that there was more to life than just rugby.
"Once I got to the UK I started working with a group called Saviour World, who I push their message and want to get it out there because, f**k, it literally saved me," he revealed.
"I met this guy, Oli, from Saviour World, who I met when I moved to London Irish (in 2013), just a chance meeting, a football player was working with him, who I didn't even know, a mutual friend introduced us and I had a conversation with him and he just blew my mind.
"At that stage, he was like, 'Look, we could work together but until you're going to do it 100 per cent, don't waste my time.'
"I was like, f**k, I've never had someone say that to me and be so brutally honest."
Captains welcome (N)ew (R)ule (C)hanges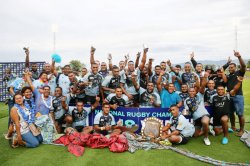 The eight captains of the NRC for 2019 have welcomed the addition of experimental rules into the competition.
The comp will begin this Saturday and will trial a rugby-league style 50-22/22-50 kicking rule along with awarding a dropout when the ball is held up over the line, which can be taken at any part of the goal-line.
NSW Country captain Ned Hanigan applauded the move, particular the drop out rule, which will allow defending teams to immediately relieve pressure.
"That's always been a bit of a questionable rule – you hold them up over the line and they get a five-metre scrum, which straight away puts the pressure back on you," he said.
"This way it's a quick hold up, get the ball back, kick to buggery down the field and yeah, so it'll be a bit exciting, it'll open the game up."
This was shared by Brisbane City captain Fraser McReight, who believes that the new laws will create more opportunities for attacking rugby.
"I think I can see this year it's going to be a very high-scoring NRC but it's not going to be five-metre scrums, scrum, scrum, scrums, penalty try," he suggests.
"It's going to be held them up, kick the ball up, attacking rugby,
"We like that and it's rewarding because the best thing about rugby is not just the scrums and the mauls but for me, I love the running, I love the tackling, love the openness and the freedom of the game, that's what this NRC season's going to do so I can't wait to get stuck in."
Rugby Australia CEO Raelene Castle believes that the NRC is the perfect environment for introducing and testing new rules as it will hopefully improve the flow of the game and create a more exciting product for fans.
"The whole point of the trial is so they can look at it in a competition like this, and make sure it doesn't open up opportunities in other areas of the game," she said.
"Because sometimes when you change a law here, this happens over there and then you end up with unfortunate consequences.
"So trialling it makes sure when you put into Super Rugby and Test rugby you are really sure it is the right law change."
McReady to go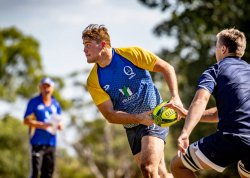 Brisbane City captain Fraser McReight has backed his side to bounce back and contend for top spot in this year's NRC.
The two-time champions have failed to feature in the finals since 2015, with McReight confident that his past twelve months have given him the experience to help lead Brisbane back to the promised land.
"I didn't really find my best form last year, maybe just a bit of confidence was lacking and I'm not too sure what happened," he said.
"I think the Reds' preseason helped me immensely with my rugby, then playing U20s and having Super Rugby, I've learned a lot of things through experience, through Samu (Kerevi), Higgers (Scott Higginbotham), Wrongas (Liam Wright), all these really good footy players and really good minds in the game just moulding you and telling you what to do.
"In big games just calm your nerves and go back to the basics and I think that's going to help the team this year a lot."
McReight has been skyrocketed to the captaincy role after a whirlwind 2019, with the flanker looking forward to continuing his development against seasoned veterans.
"I feel physically ready, obviously everyone's still working, no one's perfect, so I've still got my own little work-ons but in terms of being physical and a bit more knowledgeable about the game and especially my game, I think I'm a lot better prepared than I was last year," he said.
"It's a task, it's a challenge. Of course in club rugby, you play against men week in, week out but this is the next step up.
"Everyone's a bit better skill-wise, bit more physical, it's a lot faster game so it's probably more about how you can adapt to the quickness of the game and not just slow down and slash behind because that's how you get left behind.
"I think playing up against men, especially for someone my age 20, sort of want to make a Super Rugby career next year and the year after I think it's vital that we step up, adapt, play really well and leaves us into good stead come next year."
McReight and Brisbane City will face an uphill battle in their opening match, where they will host defending champions Fiji Drua at Ashgrove Sports Ground on Saturday afternoon.