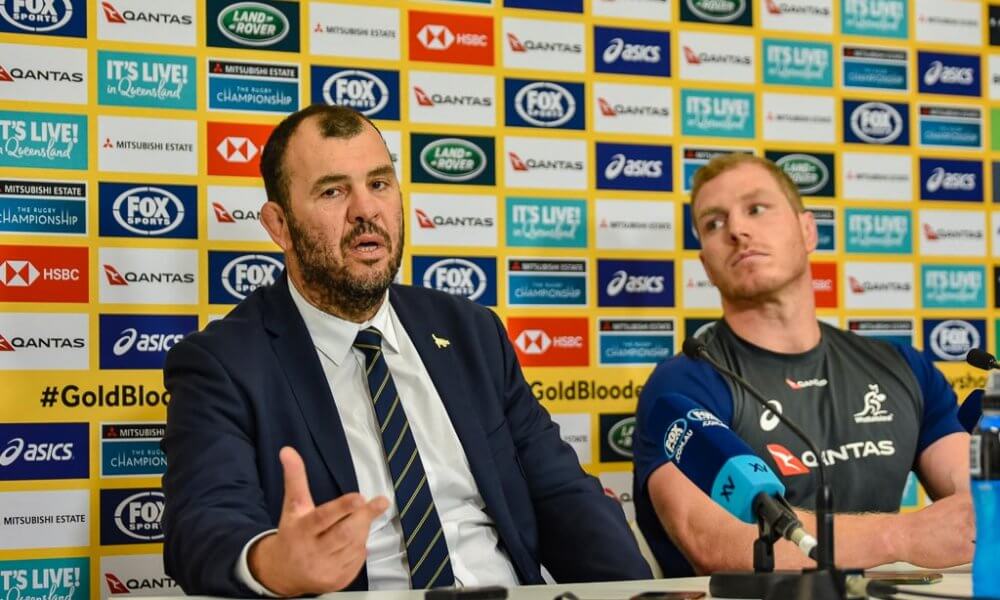 Wednesday's Rugby News looks at players defending Cheika, ex-players attacking Rugby Australia, a former CEO's take on the situation and accusations of spying by Aussie Eddie.
---
Pooper go into bat for Cheika
Retired Wallabies flanker and all-around nice guy David Pocock has spoken out against Quade Cooper's jab at axed coach Michael Cheika, believing it was uncalled for.
When the news of Cheika' sacking came to light, no one seemed happy that Quade, who was quick to social media to comment "If he actually cared about Australian rugby he would have done it a while ago".
Whilst he was probably saying what a lot of fans had been thinking, Pocock came out to defend the under-fire Cheika, suggesting that the comments weren't needed.
"As players we always find it disappointing when people on the outside are taking pot-shots, because there's a huge amount of work that's gone in and Cheik's the kind of guy who goes in to bat for his players," said Pocock.
"Behind the scenes, he's always wanting guys to be able to just focus on their rugby.
"You can please everyone. Everyone's got different opinions — I've got a huge amount of time for Quade, we go way back.
"People are going to say what they want, especially when you fall short like we did.
"There's no excuses, we've just got to cop it on the chin, we weren't good enough on the night."
Fellow flanker Michael Hooper took a more defensive approach, refusing to answer the comment whilst defending the much-criticised tactics of Cheika.
"Not giving it any air," Hooper said.
"Our game plan was solid, we believed, we bought into it 100 per cent. I think by the way we started — which was a lot of the criticism we had copped up to the point — was pretty good, pretty sharp,
"We had guys come in and do a job.
"Going into the program, we knew that there could be changes. How they'll be coming we're not sure and that came in the form of selection more than anything else.
"And everyone really believed we could do it. We're working together for hours and hours, we just didn't get it right on the weekend."
Legends circle corpse
Wallabies legends have continued to come out of the woodworks to slam Michael Cheika and the current structure of Rugby Australia.
Fox Sports commentator Greg Martin was especially critical, calling for the system to be 'blown up.'
"I'm of the belief that the whole thing needs to be blown up," Martin said.
"The chairman wasn't strong enough, the CEO hasn't been strong enough. We need rugby people in those positions, true rugby people.
"I'm talking about true rugby nouse, not somebody who was a failure at her previous jobs. They need someone who understands rugby."
When pressed on who he thinks can solve it, Martin added to the sterotype of Aussie rugby being an 'old boys club', calling for good friend Phil Kearns to take over (what a surprise.)
"You think of someone like my colleague Phil Kearns, who should've been the CEO in 2017, but was overlooked in an absolute shemozzle, and I'm sure that'll come out one day.
"A true rugby man who knows the game, because he's still coaching. Phil Kearns knows the game from bottom to top and has the respect of everyone around the world, if he was made the boss in 2017 we would not be in this position."
Former captain Andrew Slack had his sights set on Cheika, calling him 'spoiled' after complaining about the introduction of selectors and a director of rugby in his exit interview.
"From my perspective, and I think a lot of us outside don't exactly know the machinations of the administrative connection with coaches but from where I stood and from what I heard from people inside he got pretty well whatever he wanted," Slack said.
"This year changed a bit with the selectors.
"It seems to me that for the first four years as coach he got absolutely everything he wanted.
So if he wants to blame somebody I'm not sure he should be throwing darts at Rugby Australia. I'm not sticking up for Rugby Australia. What I've thought…is they've given him too much."
O'Neil slams 'disturbing' relationship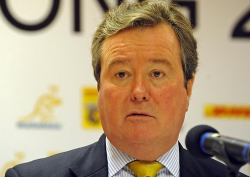 Former CEO John O'Neil believes that CEO Raelene Castle and Chairman Cameron Clyne must be held accountable for the current situation that the sport finds itself in.
O'Neil was particularly concerned with comments from Cheika when he acted like any dumped lover and said there was no relationship whatsoever with his former lover employers.
"Reports that the coach and CEO relationship was non-existent is disturbing. After all, the coach reports to the CEO," O'Neill said.
"The head coach can't ever be untouchable or unchallenged. The CEO is the one who has the job of managing the coach.
"In a perfect world, those relationships should be cohesive, respectful and collaborative. The troika of [Rod] Macqueen, [John] Eales and me worked well and successfully. We had our moments but it was sorted with some robust discussions behind closed doors and then we moved on."
Having led Australian rugby into some of its most prosperous periods at the back end of the 20th century, O'Neil believes that there needs to be an open and widespread review of Australian rugby to get it back on the same page.
"It's about where to now from this historical low point," O'Neill said.
"This low point for the game in Australia by most popularity measures is a real opportunity to not just examine what went wrong with the Wallabies but the chance to open the canvas, to conduct a 'root and branch' review of the game, its structural limitations and barriers to success and grasp this moment to bring the stakeholders together under one banner and with a single sense of ownership and purpose.
"New Zealand did it after their loss in 2007 in the quarter-final. Their makeover has resulted in over 10 years of consistent success and dominance."
I spy with my little eye…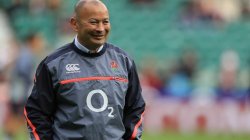 England coach Eddie Jones has lit the fuse ahead of their semi-final clash against New Zealand, accusing the All Blacks of spying on their training sessions.
Jones claims that he spotted someone filming his side train from an adjacent apartment block that overlooked their training ground, although he did nothing about it.
"There was definitely someone in the apartment block [across from the training ground] filming, it might have been a Japanese fan," he said.
"We knew from the start that they were filming and it doesn't change anything we do.
"Don't care, mate. Don't care,
"We have two security guards – Prince Harry's…and the ex-Prime Minister's. Only those two. Lovely blokes."
The former Wallabies coach has admitted to doing similar practices in his past life, however believed that it was pointless in the new age of Youtube/easily accessibly footage.
"Everyone knows what everyone else does. There's no surprises in world rugby anymore," he said.
"We used to do it [secretly film opposition training sessions]. I haven't done it since 2001. There's no need.
"You just don't need to do it anymore. You can watch everyone's training on Youtube. There's absolutely no value in that anymore."
Aussie Eddie continued to heap up pressure on the reigning, defending, undisputed World Cup champions, adamant that the historic feat would be weighing on their minds.
"We get to play one of the greatest teams ever that are shooting for a 'three-peat', which has never been done, so that brings an element of pressure," he added.
"We don't have any pressure. No one thinks we can win. There are 120 million Japanese people out there whose second team are the All Blacks.
"They have to deal with all this pressure of winning the World Cup three times and it is potentially the last game for their greatest coach and their greatest captain, and they will be thinking about those things.
"Those thoughts go through your head. It is always harder to defend a World Cup and they will be thinking about that, therefore there is pressure."