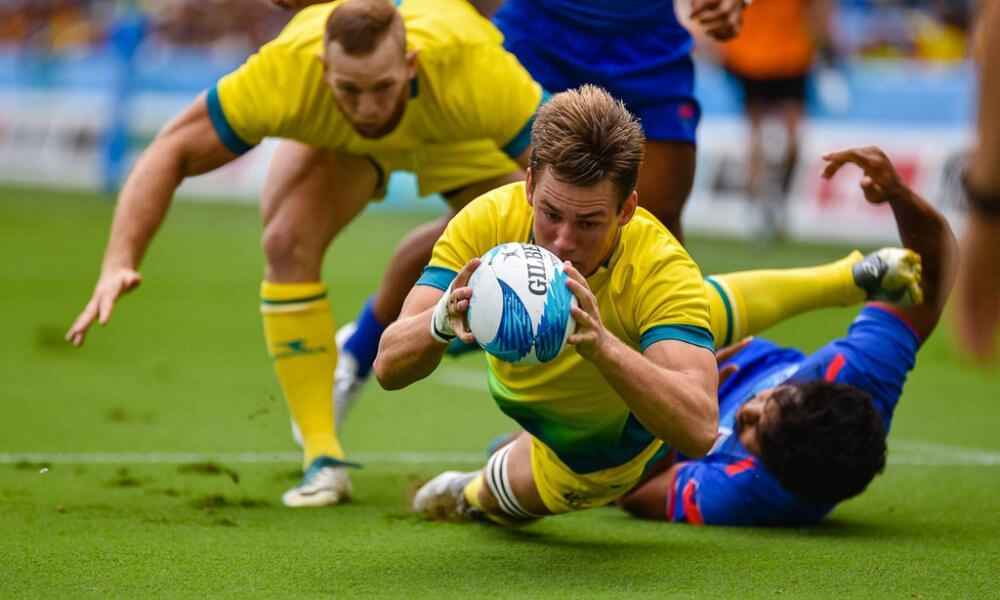 Wednesday's Rugby News looks at the sevens squad, Clark re-signs, when the location of next World Cups will be decided and South Africa set for a national tour
---
Sevens squad named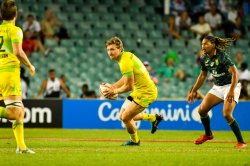 Australia has named a 13-man squad for their upcoming Olympic qualifier in Fiji.
The Aussies were forced to go through the tournament after failing to secure automatic qualification due to finishing 7th in the World Rugby Sevens Series.
They have appeared to have gone all out to secure their Toyko berth, naming Australian and Rebels flyer Jack Maddocks along with Brumbies forward Tom Cusack.
The Aussie men will meet Vanuatu, Nauru, American Samoa and Tonga in Pool C with their main rivals shaping up to be Samoa and Tonga who also find themselves in the same Olympic qualification path as Australia.
"The team has had a really good pre-season and we have prepared really well for the Oceania Sevens," Australian Men's Sevens Head Coach Tim Walsh said.
"Every team competing is aiming to join the Olympic Games and we expect Tonga and Samoa to be the biggest barriers for us achieving that goal.
"Jack (Maddocks) has worked really well with the squad and progressed well in Sevens and we're looking forward to seeing him in action."
The squad is captained by Lewis Holland, who admitted that his side was overeager in their approach to the Sevens circuit last year.
"If you just train, you kind of don't really get in the flow of it, then when you go to play you want to just get out there and go 100 miles an hour and sometimes it's not the best because you get four people on the sideline where there should be one person," he said.
"The blokes from Rio will probably have that feeling because our first game we were a little bit like that, same as the World Cup in San Fran that we kind of, we were a little bit too eager to get to things instead of just being composed and a bit more, just fall into the game speed, rather than trying to chase the game."
The squad is as followed:
Nick Malouf, Lachlan Anderson, Joe Pincus, Tom Cusack, Simon Kennewell, Maurice Longbottom, Josh Coward, Josh Turner, Lewis Holland (c), Ben O'Donnell, Jack Maddocks, Henry Hutchison, Jesse Parahi.
Clark commits
Waratahs flyer Cameron Clark has re-signed with the club until the end of the 2020 Super Rugby season.
Clark has been arguably one of the club's best since joining in 2017, nailing down a spot in the back three during his 38 games in the sky blue.
New Waratahs head coach Rob Penney was pleased to keep Clark in his home state, believing that he can take the neccessary step towards his maiden gold jersey in 2020.
"Cameron is part of a group of young, talented, home-grown outside backs here at the [NSW] Waratahs and I'm glad he'll be with us in 2020," Penney said.
"To represent your country at a Commonwealth or Olympic Games is a significant feat, to then go and make a successful transition from Sevens to the 15-man game is really impressive.
"I know Cameron has been in and around the fringes of the national squad and 2020 represents a big opportunity for him to build on his recent involvement in training squads and camps.
"After some time off at the back of the NRC, Cameron will be fresh and ready to get started for pre-season and I'm looking forward to working with him."
Clark believes the decision was a no-brainer, looking forward to get back into it after injury kept him out for the majority of the NRC.
"I've been involved in rugby in NSW since I was a junior and to represent the [NSW] Waratahs has been a massive thrill for me," Clark said.
"When the decision came to continue on it was a no-brainer, it's an exciting time here at the [NSW] Waratahs and I'm looking forward to being a part of it.
"I'm feeling fresh and ready to go, we've got a great group of guys here who will be keen to get stuck in during pre-season."
Double bids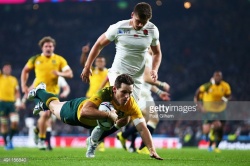 With the 2019 Rugby World Cup well and truly over, the attention now turns to future editions of the tournament.
Whilst France is set to host the 2023 edition, the hosting duties for the 2027 and 2031 tournaments are still up in the end, which World Rugby is set to award simultaneously.
"As we look to the future, I can confirm today that the World Rugby Council has approved the implementation of a dual host selection process for 2027 and 2031," Chairman Bill Beaumont said.
"The dual selection process will be launched in November 2020 and will enable World Rugby to select an optimal combination of hosts rather like what we've achieved here."
World Rugby CEO Brett Gosper said he hoped the council would be willing to take a risk and take the tournament to new territories, referencing the success of Japan.
"(Japan) have been magnificent and warm hosts. We really hope other unions find the courage now to throw their hat into the ring to host a Rugby World Cup, perhaps as an emerging nation," he said.
"I hope that it also gives courage to World Rugby to be bold in decisions as they were in 2009 when they chose Japan."
There appears to be a range of emerging nations set to put their hands up to host the event, with Russia and Argentina contenders for the 2027 tournament, along with Australia.
America has also been touted as a potential host for either event, however, they are more likely to be selected for the 2031 tournament as they are due to host the 2026 Football World Cup and Los Angeles has already been selected to host the 2028 Olympics.
The bid process will formally begin in November 2020, with the final call to be made in 2021.
Springboks set for national tour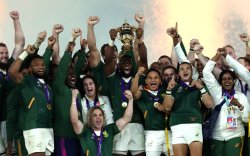 South Africa is set to enter full party mode as they celebrate the Springboks World Cup success.
The triumphant team arrives on a series of flights during Tuesday and Wednesday, with captain Siya Kolisi and coach Rassie Erasmus expected to amongst the first to land back home.
From Thursday to Monday, open-top bus tours will take the victorious side through Johannesburg, Pretoria, Soweto, Durban, East London, Port Elizabeth and Cape Town, with thousands expected to line the streets to celebrate their achievement.
The move is significant due to the severe economic downturn that South Africa has been facing, with the country facing stagnant growth, record near-30 per cent unemployment and widespread poverty and inequality.
However, President Cyril Ramaphosa believes that the parades allow South Africans to thank the team for injecting positivity into the country during times of hardship.
"At a time when South Africa is experiencing profound challenges, we have rallied around the victory in Japan," he said.
"The outpouring of support for the Springboks on the road to the final once again showed the immense potential of sport to unite us as a people.
"Saturday was a triumphant day as it confirmed what we are as a nation, firm in its resolve to find unity in its diversity, as exemplified in our national rugby team."
Ramaphosa hailed Siya Kolisi for how he has inspired the country, coming from an impoverished town near Port Elizabeth to rise and become South Africa's first black captain.
"This is the dream of a young man of humble circumstances to one day wear the green and gold jersey, and of a country that has enabled him to see it realised," the president said in regards to Kolisi.