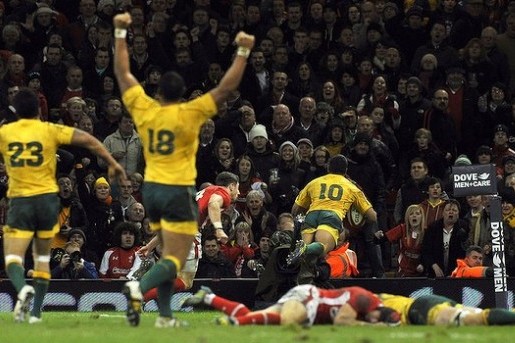 Wednesday's rugby news has the Wallabies taking it one game at a time, an enticing offer for Quade, doping allegation in France and Matfield moving to England.
---
Focus on Fiji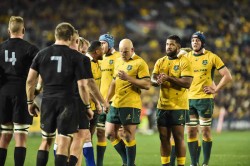 Stephen Moore has said that his team has no concern for the incessant 'Pool of Death' references, as they remain totally focused on their first-round opponents Fiji. "We have to be on right from the start of the tournament. That's what our preparation is geared for," Moore said.
The Pacific Islanders have been largely an afterthought in the debate over which two of England, Wales and Australia will progress out of Pool A at the tournament. A 47-18 humbling of Canada on Sunday in their final outing before they meet hosts England in the tournament opener would have given their pool rivals some pause for thought, however.
Massive overseas offer for Quade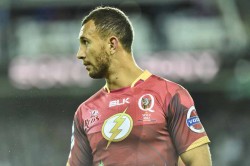 Toulon have made further concessions to ensure that Quade Cooper joins the team next year. The French club will now allow the Wallaby playmaker to compete in Olympic Sevens if he agrees to honour his commitment to join Toulon after the World Cup through to the end of the 2016/17 season.
At the same time, Toulon owner Mourad Boudjellal said that if Cooper did not join his club next year after signing a two-year deal, he would sue Cooper and the ARU for "millions of euros". The Reds flyhalf has not made any definitive comments on his future for some time, deferring questions about the subject to after the World Cup
Toulon face doping allegations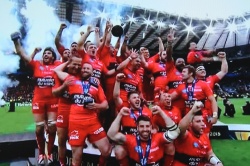 A judicial investigation has been opened in Marseille, targeting pharmacies suspected of illegally supplying Toulon players with medication. According to radio station RTL, "antibiotics, analgesics, but also anabolic steroids" are believed to have been given to players from the triple Europeans champions.
Toulon owner Mourad Boudjellal denied that Toulon are being investigated for doping allegations, instead asserting that the investigation is connected to social security fraud and the use of fake prescriptions at local pharmacies, with none of these breaches being actually undertaken by his team. "At the beginning of last season we had an anti-doping test of every single player of the RCT two days before the start of the season. And there was no doping and there is no doping," he said.
Matfield joins English club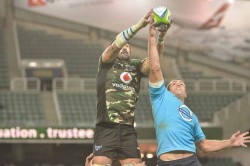 South Africa's veteran lock Victor Matfield has joined English Premiership side Northampton, the club said on Tuesday. Matfield, the most capped Springbok with 123 international appearances, will join up with his new club after playing at the Rugby World Cup, which starts in England later this month.
Matfield, 38, retired after the 2011 World Cup, but after two seasons as a coach with the Bulls returned to the game last year. "I join Saints to make the best contribution I possibly can and I have a genuine desire to hopefully play an instrumental role in a team effort, with the aim of lifting silverware in both the Aviva Premiership and the European Rugby Champions Cup," he said.