Do you hear the people sing? Singing the songs of angry men?
So goes the famous tune from Les Miserables, as the rebelling French people begin to take arms against their tyrannical rulers.
You could hear the tune ringing in the background of the letter penned by Brett Papworth, Alan Jones and Bob Dwyer which has received some media coverage in the last 24 hours.
Will you join in our crusade, who will be strong and stand with me?
You don't need to read the letter, as it's pretty much the same arguments these guys have been making for the past few years – the current system doesn't work, and the grassroots 'rusted ons' are being ignored.
Their answer is to storm the Bastille, and form a breakaway organisation – the Australian Rugby Clubs Association. The governance of this organisation will be similar to what the ARU used to be: one representative from each of Queensland, NSW, NSW Country, ACT and WA (plus Brett Papworth, obvs).
It's back to the 80s and 90s, when we were scoring tries and eating pies. All good, right?
I can't support them. Not even close.
Rugby in Australia has plenty of problems. Rugby Australia and Raelene Castle are not doing a great job articulating their vision for the game. A change in direction is required, and the 'power to the people' solution is one we should be certainly looking at.
But Papworth doesn't really want 'power to the people'. He wants power to his people, and that's the problem.
Remember that all of these issues started when the ARU withdrew funding for Shute Shield clubs in Sydney. It lit a fire that is still burning, and it's one that fuels this particular breakaway movement.
Where did the ARU then spend that money? On expanding the game, mainly in women's rugby and in sevens rugby.
Shute Shield clubs have lost their power in our game. But even that statement is too broad, because I'd argue a few Shute clubs never had any power anyway – Parramatta, Easts, Souths, Penrith (RIP), West Harbour. It's really all about Eastwood and Randwick.
These guys don't really care about Western Sydney – their clubs weren't even on the mass email!
They don't care about Victoria – they don't even get a representative on the new board!
They don't care about women or public schools, two major areas of opportunity to expand our game, broaden the revenue base and provide pathways for people to pick up a footy.
What they care about is blokes in their 40s, 50s and 60s who remember the old days, and how good it once was. They yearn for the days where we could sink tins on the hill at TG Milner in the arvo, and then watch our boys beat the Kiwis that night.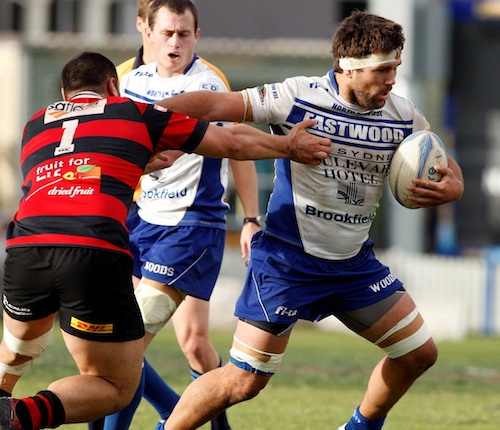 They think the game is united behind them, but it's not. Their game is behind them, but rugby is so much bigger than that in 2018. Coogee Oval at 3:15pm on a Saturday is an echo chamber in which Dwyer and Papworth have spent too much time. Their backs are pink from being slapped by the old boys on the hill, telling them to 'fight the good fight'. To storm the Bastille.
But at its core, they have no real solutions to our problems. They simply point to the declining importance of club rugby, and the declining results of the Wallabies, and think that the two facts are directly related. We give the cash back to the clubs, and then presto, Bledisloe returns.
It's woefully flawed logic. I wrote a while ago about the need for tangible solutions, not empty rhetoric. I even proposed a solution of my own (have a read if you missed it). Since I wrote that article we've had plenty more rhetoric, but still no real solutions. This 'clarion call' was more of the same – yes, we get a new Board this time, but no actual policies.
We need a rethink on how we run our game. We need some new blood on the Board. We need to have another look at our schools and club system.
I hear the people sing, I really do. A change is needed.
But this isn't our song, and Brett Papworth isn't our frontman.