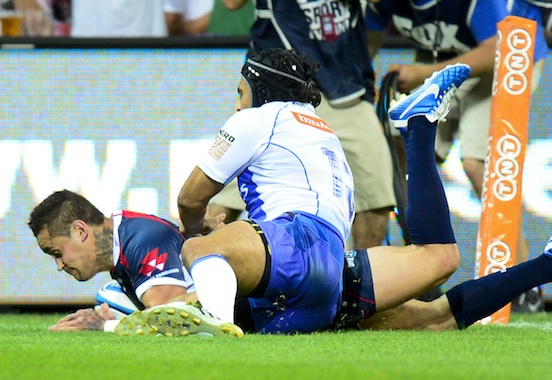 At last — we've got some Aussie rugby to watch and talk about.
Let's talk about the Aussie tries in round 1 of Super Rugby 2013 – which do you think was the best from the following selection?
[youtube id="EDnwNcAhxgE" width="600″ height="350″]
Cast your vote for your favourite, then let us know why you voted the way you did.
PS – yes the front page's picture doesn't match them up – but stuff it