32-man squad announced yesterday.
Around half the squad are players continuing from recent Drua and/or Latui squads who, with a couple of names excepted, are the backbone of the team playing Brisbane City this weekend.
Four guys make the selection from Fiji U20s: prop Joseva Nasaroa and hooker Tevita Ikanivere + flyhalf and fullback in Caleb Muntz and Osea Waqa. All will be at Yoku Road for Saturday's game - incidentally a good venue for it with quite a few Fiji connections at Jeeps.
Other players are coming in from Fiji's Skipper Cup and a few from Drua 2017 (Peceli Nacebe) or sevens (Viriviri & Lawavou).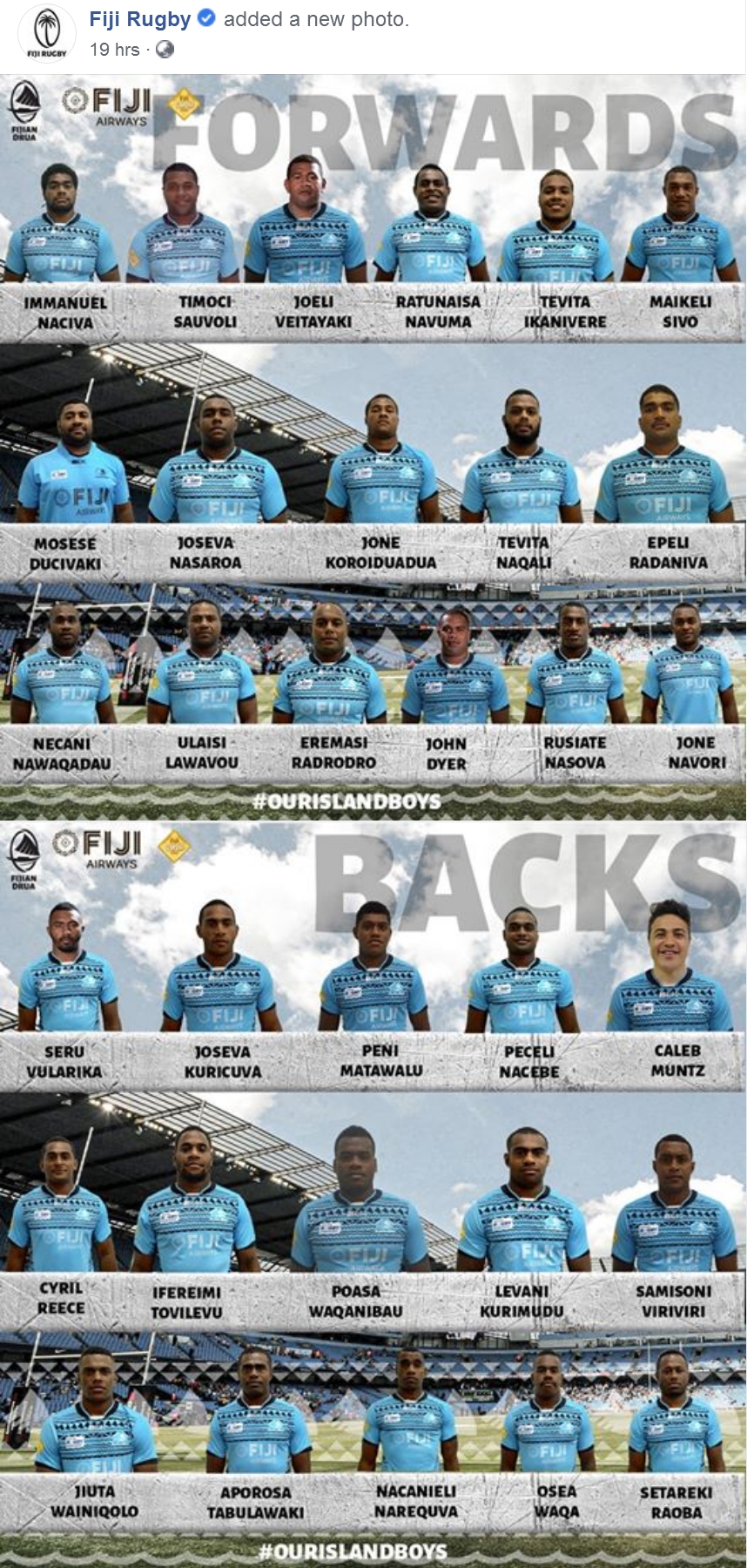 https://www.facebook.com/fijirugby/posts/2504436206262405