Welcome to the Green and Gold Rugby forum.
Your moderators are Scarfman, Gagger, Moses, Noddy and barbarian.
Here are the rules:
1. Don't use an anonymous / masking proxy. If you have to use one for work, get permission from admins first.
2. Everyone with 50 posts needs an avatar, or a terribly amusing one will be supplied by the moderators.
3. If you get banned from another forum, feel free to whinge about it ONCE. This is your right of reply that has been denied by virtue of not being able to post any more. But don't go on about it. All forums have good and bad points. Except the Colosseum.
4. Some non-English is permitted here,
in moderation
. We Australians are a tolerant, open-mided people who would like to learn more about the backward cultures of the world.
5. Don't overuse the quote function. Usually it is quite clear what you are responding to. If you do use the quote function, edit out irrelevant text, leaving just the bit you are responding to. This helps make the forum tidier and the pages load more quickly.
6. Play the ball not the man. Personal comments will be deleted. If you notice that your posts or sections of posts are getting deleted, please take the message. Only a complete knob jockey resorts to personal insults anyway.
7. No selling stuff without a moderator's approval. If you are regular poster, this will be no problem.
8. Don't start a new thread when you could logically add to an existing thread. Starting a new thread on a special or hot topic is fine, but not every thought you have needs its own thread. Just think twice about it, OK?
9. If another poster does not understand or agree with your point after 3 or 4 attempts, LET IT GO, WALK AWAY. It is very boring for other posters when the thread gets hijacked by two people having an argument. Let this be your guide: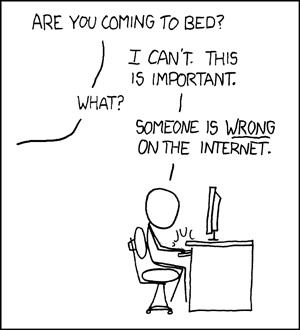 Note this are the cases for banning:
Off topic posts (Warn, 0 pts)
Lift your game (0 Points)
Off topic posts (Warn, 1 point)
Racially Offensive Post (Warn)
Play the ball, not the man - towards public figure (Warn)
Schoolboy: Talking up your mates (Warn)
Play the ball, not the man - towards fellow forum member (Warn)
Schoolboy: Speak respectfully about Schoolboy rugby players (Warn)
Schoolboy: Discussing off field behaviour in schoolboy threads (Warn)
Schoolboy: Discussing imports/NTS/Politics/Pappa in wrong thread (Warn)
Being an annoying troll (Ban)
Lacking the maturity required to add value to G&GR community (Ban)
Racially Offensive Post (Ban)
Oxygen Thief (Permanent Ban)
Last edited by a moderator: