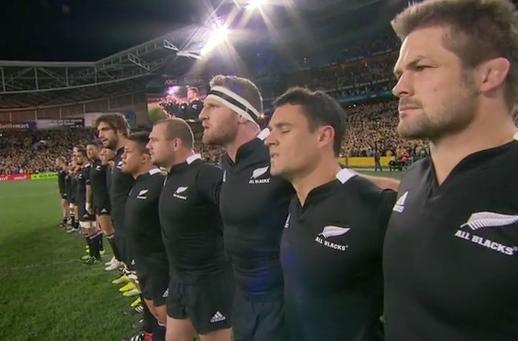 A near full house at ANZ Stadium was full of expectation. World champions New Zealand against the Number 2 team, Australia's Wallabies. What a disappointment for all of us!
The All Blacks were rusty and, with lack of timing and finesse, they created many more chances than they actually converted into points. They could have, and on another day would have, scored at least three more tries and the scoreline could have been embarrassing. Unfortunately for us, the fundamentals of their game are firmly intact and the chances that went begging yesterday will not go astray for much longer. I'm afraid of the likely outcome next week in Auckland!
Australia were rusty also, but the fundamentals of our game are sadly awry and, on the evidence of our performances over the last couple of years, we will not be able to fix it in a week.
The problems of our game at the fundamental level include the following.
1. Our backline attack is non-existent
For example, from the scrum – the best attacking opportunity in the game – the law demands that the two lines start about 15 metres apart – two lots of five metres plus the width of the scrum. Our fly-half stands about another three metres back, thus giving even more territory to the defence! Then, he either catches and passes standing still or stops to pass the ball, either way helping the opposition in their aggressive defence.
Cross-field running is endemic – we actually line up facing across field on the angle. In one play, from a lineout on the left touch line, we were forced into touch on the right wing, in one phase. This is pathetic!
In general, our play is so wide and so deep – thus playing into the hands of the defence – that support play and second touches are virtually impossible. 'Width' does not equate to 'space'.
2.  Ball from the tackle contest is clearly not wanted
I have lost count of the number of times an amateur coach, the man-in-the-street, has questioned me about the futility of deliberately slow ball from the tackle contest.  These observers, and thousands of other supporters, are clear in the value of quick ball.
In commentary, Tim Horan noted that 'the only time the Wallabies have looked dangerous all night is when they get quick ball'. Indeed, it seems that the only people in the entire world who do not understand the value of quick ball are the Wallabies coaching staff and players.
Will Genia has massive innate ability and most of it is wasted by his 'insistence' – that's the only accurate word – on slowing down the use of available ball. Bridging over the ball at the tackle is designed to protect the ball from opposition hands but, in fact, what it delivers is an excuse for slow support and an impediment to initiative.
It is a losers' philosophy! And it's ours!
read more…