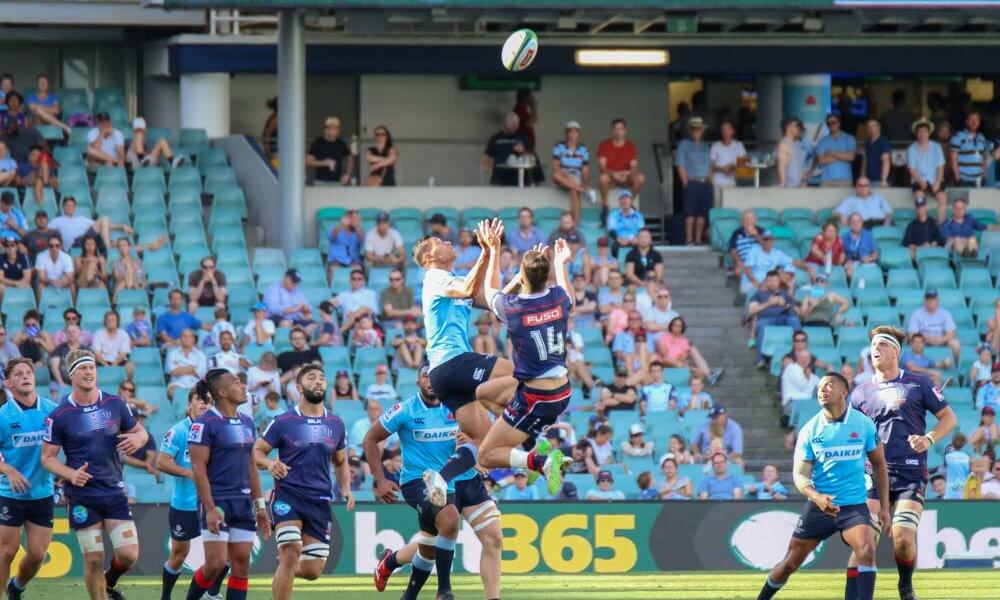 Friday's Rugby News sees squads named, games to be played, the start of a new segment, confidence building for the Kiwis, and other news.
---
Squads Named…
The rugby kicks off again this weekend in what will be a reduced round, with three teams having a bye. Unfortunately for Aussie rugby fans, two of those teams are the Tahs and the Brumbies, which leaves the Reds and the Rebels as the teams that will do battle this weekend.
Starting in Melbourne on Friday night, the Rebels will be determined to get back to winning ways after getting blown off the park by the Waratahs last week. Fortunately for them, they'll be coming up against their first team from another conference, the Shorkies. 
Bar one match when they put fifty past the Moon Dogs, the men from Durban have been far from impressive this year, and got their tour off to a pretty poor start with a loss to the Brums in Canberra.
Dave Wessels has made a lot of changes to the squad, with Jack Maddocks moving to fullback to replaced the injured Dayne Haylett-Petty, while Marika Koroibete, Billy Meakes and Sefa Naivalu coming into the starting lineup.
In the forwards, the Stockade will be benefited by the first time inclusion of British and Irish Lions lock Geoff Parling to partner with Adam Coleman, while flanker Colby Fainga'a will made his first start this year.
"Jack [Maddocks] deserves to retain his place in the team and we're fortunate we've got the two Wallabies' wingers there," Wessels said.
"When Jack's getting the ball, he's creating problems.
"Strategically, he's making some really good decisions and he's incredibly fit, so it's a good opportunity for him to have a run at fullback."
Rebels Squad: Jack Maddocks, Sefa Naivalu, Reece Hodge, Billy Meakes, Marika Koroibete, Jack Debreczeni, Will Genia, Amanaki Mafi, Colby Fainga'a, Angus Cottrell, Adam Coleman (c), Geoff Parling, Jermaine Ainsley, Anaru Rangi, Tetera Faulkner. Reserves: Mahe Vailanu, Fereti Sa'aga, Sam Talakai, Matt Philip, Ross Haylett-Petty, Richard Hardwick, Michael Ruru, Tom English
Honestly, I reckon the Rebels are in to take this one home. They'll be determined to make up for last week, and nothing that I've seen from the Sharks so far this year says to me they'll be able to knock over the Rebels. But I've been proved wrong before (such as by the Tahs last week). Rebels by 10
And as for the Reds?
Well, cause they are playing in South Africa against the Stormers, their squad is still to be named. Regardless, when it does finally come out later tomorrow, I'll drop it down in the comments section for people to look at and get annoyed about.
In the other Super Rugby games of the round, the Crusaders will host the Bulls in a match that should see the current champions get back to winning ways, while the other match in New Zealand should see a typically exciting match between the Hurricanes and the Highlanders. Personally,
I reckon the Highlanders will bring it home strong in your typical 'match-of-the-round-performance-that-only-two-kiwi-teams-could-put-together-which-makes-you-wonder-why-the-teams-from-anywhere-else-look-so-terrible-in-comparison' kind of way. They haven't put a foot wrong so far, and I don't see that happening here.
The other two matches will see the Chiefs slaughter the Moon Dogs in Tokyo, while the Jaguares will finally look to reach their potential by springing a surprise win of the Lions in Argentina. Nah, I reckon the Lions have got this one.
The other rugby from the weekend sees the Super W continue, with the NSW Women looking to continue their winning streak against the Brumbies Women at Pittwater Park on Saturday, while the Queensland Women will be playing at Ballymore for the first time, hosting the Rebels Women side.
In other news…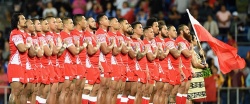 There's been a lot of other rugby news to finish off the week, and we will start in Tonga.
Tonga's Government has found themselves in hot water for their decision to ban women from playing rugby and boxing.
The whole debacle started last week when a team of girls from Tonga High School were pulled from a touch rugby tournament because of their gender. In defending their decision, the government's education department released a statement saying that the decision aimed to "preserve the dignity of Tongan women and hold on to Tongan cultural values."
Immediately though, Tongan shot put champion Valerie Adams immediately called BS on the decision, taking to Facebook to voice her displeasure.
"According to this way of thinking, a proud Tongan like myself, could not attain the standing I have in this world," she wrote.
"Tongan women must be free to choose their destiny, and not be held back.
"Rugby, like any sport, ought to be embraced by our Tongan women — we're good at it — don't take it away!"
Even New Zealand Prime Minister Jacinda Ardern weighed in her two cents worth, and asked for the Tongan Education Department to reconsider their decision.
"As a school student I played touch rugby and I would encourage all the young women to engage in whatever sporting code they are interested in.
"A young woman will still be able to do that, I understand, through their villages, even if this dictate is made by these schools."
However, I personally think the best message was made by the Tonga Leitis Association, which represents the nation's transgender community, who slammed the decision as 'disrespectful and discriminatory.'
"We kindly remind you that what lessens the dignity of women is telling them what they can and cannot do based on their biological sex," they wrote in a letter to the Education Department.
The final other piece of rugby news comes from Ballymore, where it has been announced that Kane Douglas will officially be heading to France at the end of this season to play for Bordeaux. 
The move effectively scuttles his chances of making the World Cup squad for the Wallabies, but Douglas was keen to make the move when he spoke to rugby.com.au. 
"It'll be great for me and the family to go and see some other parts of the world and experience life in a different country," he said.
"I'm really pumped about this season and going as hard as I can and hoping the team can go as well as I can for my last year.
"It's just a good bunch of guys, we're having a good time and trying to play as good as we can."
Phipps on Kiwis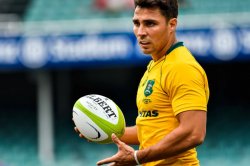 The Aussie teams have been going well this year so far in Super Rugby, with a good record against overseas nations and the rise of the Rebels and Reds as the leading teams this year. They are actually looking like they could start to play some good footy.
But there's one large elephant in the room: we haven't played a single Kiwi team yet.
All of us remember the painful 0-26 record we had against the Kiwis last year, and for many of us, the measurement of how we are REALLY going will come when we play our first Kiwi opposition, which will be the Rebels hosting the Hurricanes next round.
Even one win would be an improvement. At least when you don't win at all, there's no where else to go but up.
And according to Nick Phipps, having some time away from the Kiwi sides this early on in the competition see the Aussie sides grab a lot of much-needed confidence.
"It's a good thing," Phipps said to Fox Sports.
"The Kiwi teams, they're great from game one whereas the Australian teams have probably been guilty of having to work into it.
"So I feel like being able to play them a little bit later, a few weeks delayed, gives the Australian teams a good chance to really nut down a few things.
"A lot of the Australian teams have got most of their travel out of the way as well so far, so that's a great thing towards the back end of the season.
"It's just great to be able to build those combinations and those relationships in our teams at the moment, knowing full well that when we play New Zealand, they're going to be at the top of their game every time, so it's a good chance to really sort things out.
"And I'm really looking forward to playing some of the New Zealand teams this year.
"No doubt they're the premier teams in the competition and it's going to be a great to test ourselves against them.
"The Aussie teams are sitting right at the top of the conferences at the moment and it'd be great to see one, two or three of them right up there towards the middle of the year so we can assess where we are."
I just hope we're improving. And god forbid, I don't want the Moon Dogs to win our conference.
Club Corner
While Super Rugby has kicked off on a more positive note this year, there is one big thing that is missing in all of our lives: club rugby!
This is the start of a new Friday segment where I'll go over all the upcoming matches and predictions from club rugby heartlands around the country.
This week sees the return of club rugby in one state, being Queensland.
The Queensland Premier Grade will launch with the following matches:
University of Queensland vs Easts
Brothers vs GPS
Sunnybank vs Norths
Bond University vs Wests
Souths will have the bye.
Obviously, once the rugby kicks off we'll have a bit more to talk about, but I'm backing Souths for the title this year. It's a pity they've got the bye this week.
For more information and projections on those games, click here. 
Outside of Queensland, club rugby will be returning pretty soon in all major states, with the Pinden Premier Grade, John I Dent Cup and the Intrust Super Shute Shield all scheduled to kick off with round one on April 7.
That just leaves us the Dewar Shield in Victoria, which will kick off with round one on April 21. They'll be having pre-season matches from April 7 onwards, so get down to your local club to see what your clubs have in store.