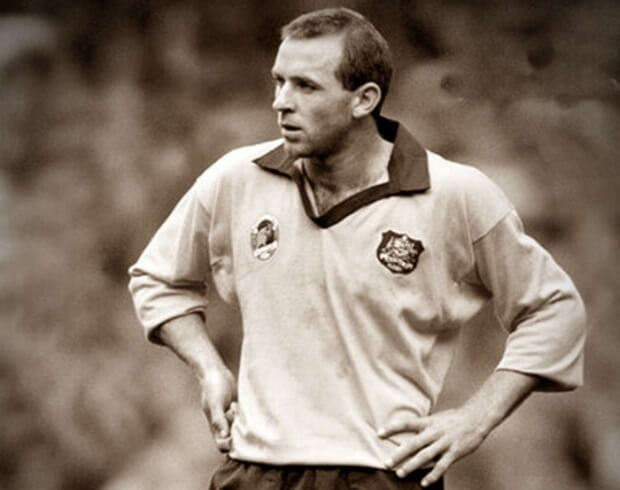 On Episode 172 this week we have another very special Rugby World Cup 2015 Podcast. Following on from the first in our RWC Legends Series with Matt Burke, joining us this week is 1991 World Cup winning winger, Bob Egerton. Bob tells us about his absolutely amazing Wallaby career that began in July of 1991 and finished four months later with a Rugby World Cup Champions medal. One of the unsung heroes of that amazing Wallaby team, Bob talks us through his memorable try against John Kirwin and the All Blacks in Sydney (see below clip. If you have 20 minutes, watch the whole thing otherwise just watch from about 16:25 to see Ego's try), as well as that incredible quarter final finish against the Irish and then the semi final against the All Blacks, featuring the mercurial Campo at his finest.  Next on the Rugby World Cup 2015 podcast Ego takes us through the chances of this year's Wallaby outfit and has a in depth look at the wing candidates to take us to World Cup glory.
Once Ego leaves us Hugh, Steve and I take a look at the last demoralising round of Super Rugby, ponder '5 Burning Questions' before looking ahead to Round 10 of Super Rugby and, hopefully, some Aussie team victories.
Once you're done, take a look at some of these clips from that 1991 RWC courtesy of World Rugby. The first is the climax of that Australia v Ireland Quarter Final (keep an eye out for the Irish fan who gives Bob a gobful).
This next clip captures some of Campo's magic in the Semi Final against the All Blacks, as well as Ego's magical goose step in celebration.