The last round of the first half of the competition was completed in Round 5 and the most interest was at Lane Cove where Riverview was hosting unbeaten Newington.
And, just quietly, there were a few phone calls to fans at Riverview from friends watching games at Bellevue Hill and Hunters Hill.
Riverview v Newington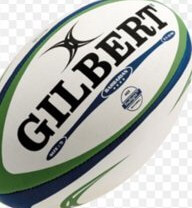 by "George Grant"
First half
Riverview made their intentions clear from the start with good go forward by Riverview's forwards and Aussie School's flyhalf Jack McGregor causing havoc for the Newington defence.
In front of a good turnout of spectators Dom Mete (14) got his first touch off a kick return and offloaded on halfway to speedy Will Terry (13) who breaks the line and sets up in form Tom O'Reilly (11) on the left wing for the try that opened up proceedings. McGregor's (10) kick was successful and the score was 7-0.
Off the restart Riverview kept going with strong runs by Combined States rep Michael Fenn (8) up the middle. Quickly however the recent return of Bailey Simmonson (11) sparked the visitors with a bursting run down the sideline to set up GPS 2nd's rep Tom Serhon (6) for the meat under the posts. Newington were now awake and ready to keep their perfect record intact. Conversion successful by 10 Bailey Kuenzle.
Soon after Riverview again find themselves in trouble, stuck inside their own 10. Newington swing it out with good hands as Simmonson once again beats his opposing number to score on the sideline. Conversion unsuccessful as the score goes to 12-7 a quarter way through the game.
Riverview looked like they've hit a wall but the crowd once again get back into it as some great team work is exposed. Terry bursts through the middle of the field as he hits his centre partner Jake Pirina (12) with a inside ball and Pirina passes it on to work horse Chris Scott (7) who is tackled inside the opposing 22. Newington are on their back foot as they are slow to the ruck which causes an infringement by Sepesa Taroga-Logi (15) as he is sent for 10.
Newington are now stuck in their own 22 as Riverview go blind off a ruck as Terry once again sets up a team mate as Michael Fenn drags a couple over and scores on the side line about ten metres in. McGregor misses as the score sits at 12-12.
Despite being a man down, in-form Captain Cam Murray is rewarded with a meat pie as Newington finally cracked an excellent period of good defence by the home team. The conversion is successful and Newington are now leading by a converted try.
On the stroke of half time, it looked like there was only going to be one try in it before oranges but destined to make up for his opposing man outplaying him to this point, Simon Kennewell (13) shows some individual brilliance and scores.
Half-time score: Newington 24 – Riverview 12.
Second half
As soon as play restarts, Newington's hard working front rower Opeti Helu picks and drives to score, as the New Boys are inspired by their coaching staff to take this game out of Riverview's hands. The conversion is slotted and the score is now 31-12 in favour of the visitors.
Despite the deficit, Riverview are still showing the grit they've become known for this season as Jake Pirina's tireless containment and pressure on his admirable opposing number is rewarded as he opens his account for the season getting the deficit to just three tries. Conversion missed score 33-17.
Riverview are now pumped up as they show amazing go forward by their forwards with tight ruck work and good discipline. Riverview are inside the opposing 10 as the try of the season looms. Alex Hamilton has the ball near the try line as he is being taken out he miraculously throws a behind the back pass to Dom Mete who scores what seemed to be the ignitor for the team.  33-22 in favour of the New Boys.
Looking tired Newington are missing tackles. Minutes after the kick off, speedy winger O'Reilly once again palms off his opposing number to go the length of the field and scores under the sticks. Despite the conversion being in front, the prayers of the crowd were somewhat answered as a new tee was used making the conversion successful. 33-29 with 10 minutes to play.
Newington however weren't going to go down without a fight. Playing well all game, forwards Campbell Clifford (7) and Tom Piroddi (5) made meters down the park. This then lead to another Bailey Simmonson break as he gives it to fellow winger Tyrone Takuomo (14) to score. Contrastingly the conversion is successful as the score goes to 38-29.
With five minutes to play and desperate to keep their season alive, Will Terry breaks the line again as he gives it to scrum half Josh Noonan (9) who busts a couple as he pops it to Chris Scott (7) who scores – and makes it two meat pies in two weeks. The new tee once again shows some magic making it 38-36 with two minutes to play
Off the following kick off, Riverview's hopes are dashed as Campbell Clifford gets another pilfer – Newington push forward and extend their lead on the buzzer through number 9 Matthew Long. Conversion successful as the end score sits at 45-36.
The players
Riverview
3 – Will Terry (13) :
Made several breaks as well as set up tries throughout the game, showed that he could compete with Kennewell – their battle was an entertaining one.
2- Back row of Riverview (6, 7, 8) Charlie Rorke, Chris Scott and Michael Fenn
Throughout the whole game these boys reminded us just how exciting the team can be. Through tough ball running, pilfers at the breakdown and hard hits these three boys will be a force to be reckoned with in the remainder of the season – as well as next year.
1 – Jake Pirina (12)
His defence on Murray has to be admired as he too also made fantastic runs of the ball and showed that he could compete with the big guns of the competition.
Newington
3 – Bailey Simmonson (13)
With what looked like added strength after missing the first few games of the season, Simmonson made a handful of breaks as well as setting up teammates.
2 – Campbell Clifford (7)
Big hitter Campbell was all over the park in this contest, defence and offence. On the field it often looked like he was pumping the Newington boys up to hit back the the opposition.
1 – Cam Murray (12)
Captain courageous Murray wasn't up to his usual weekly standard but was still was a big threat to the opposing team. He defended beautifully and still scored a try.
Video of all 13 tries in the match – courtesy of "sidesteppa"
Photos of Riverview v Newington supplied – thank you.
Click on Page 2 below for a report of Scots v Kings by "Crackerjack"