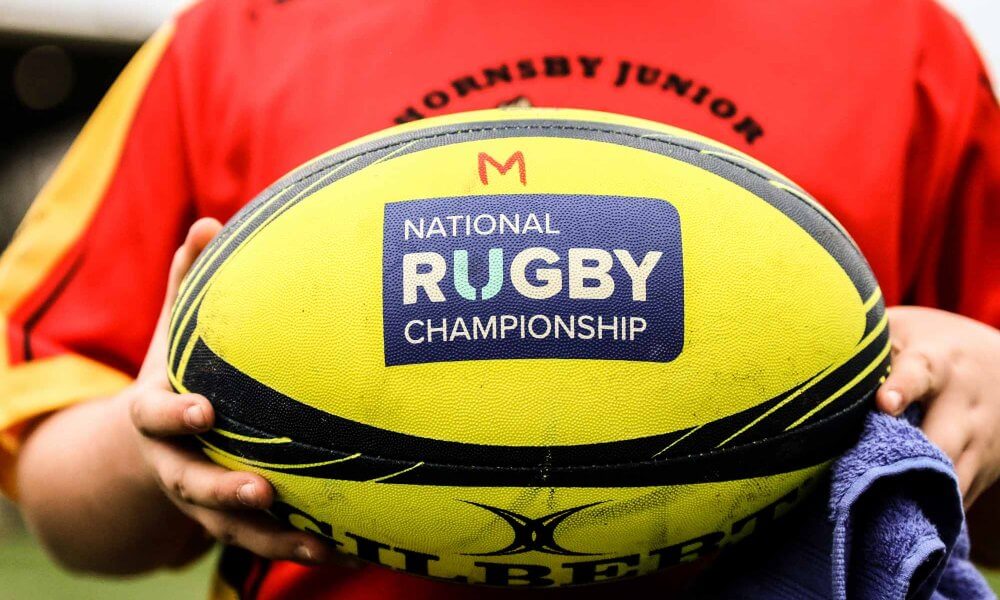 The 2019 NRC Draw has been released, as the title of this article suggests, and as usual there is plenty of interesting snippets that comes with this announcement.  The sixth iteration of the tournament will once again be played across a variety of club and regional grounds, feature new law variations and be more accessible than ever.
Law Variations:
There are two key law variations, or trials, for this year's tournament.  Rugby Australia have followed the lead of the Global Rapid Rugby law (which stole it from the NRL) and introduced a 50/22 kick rule.  Basically, any general play kick (including free kicks) from a team's own half that goes out in their attacking 22m rewards them with the throw to the lineout. While it rewards astute kicking, the hope is that it will lead to defending teams taking players out of the defensive line to cover this option, thus freeing up space to attack.
The other variation is around an attacking team being held up in goal. Whereas previously the attacking team benefited by having an attacking 5m scrum, now the defensive team is rewarded. Play will now start with a goal line drop out which, while relieving pressure (and eliminating scrums) should open up more exciting counter attacking opportunities.
Free to Air coverage:
Fox Sports will continue to broadcast the match of the round every week, every other game will be available for free live streamed on RUGBY.COM.AU, as well as on Kayo Sports.  Fox Sports have been key partners in the event over the previous five years however matches not shown on tv, have been streamed via their website on a subscription basis.  While the matches won't be on a free to air tv channel, the accessibility through the likes of Google Chrome etc, make it just as good.
Where and When:
The grassroots presence of the NRC is always one of the interesting parts of the draw release, particularly with QLD Country and NSW Country commitment to engaging with the regions. The tournament kicks off in Dubbo this year, as NSW Country host Sydney for an old school derby (played one week after the Shute Shield Grand Final). The Eagles will also take home games to Wollongong and Port Macquarie. Their Queensland counterparts also only have three home games this season and will take one up to Gladstone for their first taste of the NRC. Country's other two home games are both at Bond University, including a double header with Brisbane City in round two.
Brisbane are taking a couple of their games to club land, with GPS Rugby Club to host their first NRC encounter while Easts get another after hosting Brisbane v Canberra last year.  Could the clash with NSW Country at Ballymore on 22 September be the last game at Ballymore as we know it, before redevelopment commences? Something to keep an eye on.
The Rising will once again head to Adelaide for a game, and take others to Ballarat, Box Hill and Casey Fields. Both the Canberre Vikings and Western Force will anchor their games at their usual venues of Viking Park and UWA Sports Park while the Champions, Fiji Drua, in Suva, Lautoka and Sigatoka.
The other spin on the draw is the timing of the games, as the Rugby World Cup kicks off in Round 4.  There will be plenty of noon kick offs (mostly the televised match of the round). It means (if my maths is correct) that there will be no more cross-over or overlapping of game times. In fact there are times where they've provided an entire arvo of rugby to watch (Round 4 for example has Drua v Sydney, followed by Australia v Fiji, and then Force v Vikings).
Draw:
Round 1: 
Saturday 31 August – NSW Country v Sydney, 12.00pm, Apex Oval, Dubbo*
Saturday 31 August – Melbourne Rising v Canberra Vikings, 1.30pm, Box Hill Rugby Club, Melbourne
Saturday 31 August – Brisbane City v Fiji Drua, 3.00pm, GPS Rugby Club, Brisbane
Saturday 31 August – Western Force v Queensland Country, 3.00pm, UWA, Perth
Round 2: 
Saturday 7 September – Fiji Drua v Western Force, 3.00pm, ANZ Stadium, Suva
Saturday 7 September – Melbourne Rising v NSW Country, 3.30pm, Bailey Reserve, Adelaide*
Sunday 8 September – Brisbane City v Sydney, 1.00pm, Bond University, Gold Coast
Sunday 8 September – Queensland Country v Canberra Vikings, 3.00pm, Bond University, Gold Coast
Round 3: 
Saturday 14 September – Sydney v Queensland Country, 12.00pm, Woollahra Oval, Sydney*
Saturday 14 September – Canberra Vikings v Brisbane City, 2.00pm, Viking Park, Canberra
Saturday 14 September – NSW Country v Fiji Drua, 4.00pm, WIN Stadium, Wollongong
Sunday 15 September – Western Force v Melbourne Rising, 3.00pm, UWA, Perth
Round 4: 
Saturday 21 September – Fiji Drua v Sydney, 2.00pm, Churchill Park, Lautoka*
(Saturday 21 September- Australia v Fiji, 2.45pm AEST) 
Saturday 21 September – Western Force v Canberra Vikings, 3.00pm, UWA, Perth
Sunday 22 September – Melbourne Rising v Queensland Country, 1.00pm, Mars Stadium, Ballarat
Sunday 22 September – Brisbane City v NSW Country, 4.00pm, Ballymore Stadium, Brisbane
Round 5: 
Saturday 28 September – Canberra Vikings v Fiji Drua, 12.00pm, Viking Park, Canberra*
Saturday 28 September – Queensland Country v Brisbane City, 4.00pm, Marley Brown Oval, Gladstone
Sunday 29 September – Sydney v Melbourne Rising, 1.00pm, Woollahra Oval, Sydney
Sunday 29 September – NSW Country v Western Force, 3.00pm, Port Macquarie Regional Stadium, Port Macquarie
(Sunday 29 September- Australia v Wales, 5.45pm AEST) 
Round 6: 
Saturday 5 October – Canberra Vikings v Sydney, 12.00pm, Viking Park, Canberra*
(Saturday 5 October, Australia v Uruguay, 3.15pm AEST) 
Saturday 5 October – Melbourne Rising v Fiji Drua, 5.30pm, Casey Fields, Melbourne
Sunday 6 October – Queensland Country v NSW Country, 3.00pm, Bond University, Gold Coast
Sunday 6 October – Western Force v Brisbane City, 3.00pm, UWA, Perth
Round 7: 
Friday 11 October – Canberra Vikings v NSW Country, 6.00pm, Viking Park, Canberra
(Friday 11 October- Australia v Georgia, 9.15pm)
Saturday 12 October – Sydney v Western Force, 12.00pm, Woollahra Oval, Sydney*
Saturday 12 October – Fiji Drua v Queensland Country, 3.00pm, Lawaqa Park, Sigatoka
Saturday 12 October – Brisbane City v Melbourne Rising, 3.00pm, Easts Rugby Club, Brisbane
Semi-Final:
Saturday 19 October – 1st v 4th*
Sunday 20 October – 2nd v 3rd*
Final:
Saturday 26 October*
 *Match of the Round / Fox Sports Broadcast