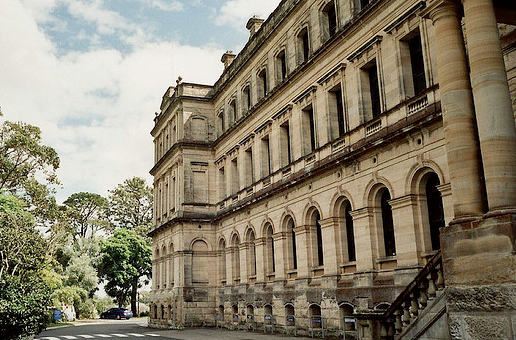 The 38th Novotel Australian Schools Rugby Union Championships starts on Monday, 2 July 2012 at Riverview in Sydney.
In Division I there are two teams each from Queensland and NSW, and one each from WA, Victoria and the ACT. A sixth team, Combined States, has been selected from players who were not chosen in the other teams. They play three matches in two pools, and on Finals Day the 1st, 2nd and 3rd placed teams in one pool play the corresponding teams in the other pool.
Division II comprises teams from SA, Tasmania, the NT and the indigenous Lloyd McDermott Rugby Development Team. They all play each other and the winner is decided on table points. A President's XV is then selected from the four Div II teams and this year, on Finals Day, it will play against a visiting Tongan Schools team.
On Finals Day selectors announce Australia and Australia 'A' teams to play against Tongan Schools.
Like the State Of Origin in the other code, NSW will be wanting to break the winning run of Queensland, who have won the Div I competition for the past 6 years — twice by their IIs team.
NSW Schools will fancy their chances: in the NSW Ones they have 10. Horwitz, and 13. Stewart, who both started for the Oz Schools Ones last year, plus 4. Rorke and 15. McIntyre who were selected on the bench (though Rorke had to pull out). Also 8. Whitely played for Oz A Schools and the effervescent, nimble 9. Natoli played for Australia in the Commonwealth Youth Games. They also have 6. Dempsey who was like a force of nature with ball in hand in the NSW trials and was probably the best player there.
But their backline is a patchwork. McIntyre played 10 in the trials but was picked as the NSW fullback to have a big match player in the XV, yet there were likely better specialist fullbacks who were overlooked. One of these is Kellaway who was switched to the wing.
The other winger is Milne, who is a 13 this year, but that spot is taken by Stewart, who is a specialist 12. Yet Moreoa, chosen at inside centre, was the 13 for NSW Schools Under 16 last year (with Milne at 12). Confusing, isn't it? But as they say in the classics, it should be right on the night.
Also, there are rumblings that the best loosehead prop in the GPS in trials against other schools, Robertson, who had to play tighthead in the NSW trials, should be playing 1. for the NSW Ones, not 3. for the Twos.
Queensland Schools don't have so many 2011 Oz Schools players in their team, but they have one gem who was. Their 12. Tuttle passes a long flat ball as first receiver, makes breaks with a step or by bursting through tackles, and runs with a winger's pace. He loves to tackle also. In my eyes he was the best player of the 2011 Under 16 tournament and a few days after it was over he was called into the Oz A Schools team to play against NZ Schools. The fast 15. Placid, a thrilling runner in open play, was also a stand-out in that tournament.
The Qld front row of 1. Pleash, 2. Manu and 3. Sikimeti was a solid scrummaging unit in the Under 16 comp last year. The leg drive of Manu in tackles and the bruising running (that is, bruising to tacklers) of Sikimeti were telling factors in their tournament victory. Add 4. Korczyk who has the ball-running and -playing skills of some backrowers, energiser bunny 7. Bougoure, and cannonball 8. Fakaosilea and you have a top school pack.
Ostensibly the Combined States is a team of rejects yet if you looked at the names of the 2011 Oz Schools players who beat NZ Schools, you would see three CS players mentioned: 6. Miller, 7. Baldwin and 23. McIntyre. It is difficult to choose anybody from the 2012 team who will emulate them at this point, but it will be an excellent exercise for rugby trainspotters watching players like 5. Preen of Queensland, wanting to prove a point.
Some of the other teams are a bit of a mystery, but the trainspotters will be looking for nuggets. Not much is known about the team from Western Australia but last year six WA players played for Oz Schools, including three for the Ones. In 2011 Victoria got a starting player in the Oz Schools Ones and played well above their weight in the Under 16 tournament. Do they have a Leali'ifano this year?
The ACT have not been at their best in recent years but they have 2011 Oz Schools bench players 4. Staniforth and 13. Robinson, plus the highly regarded Narracott, in their team.
The last time the Championship was in Sydney was in 2009 and players like Tom Kingston, Luke Jones and Liam Gill were playing in it. Who of the 2012 vintage will get to their level?
TEAM LISTS:
FIXTURES
NOVOTEL AUSTRALIAN SCHOOLS RUGBY CHAMPIONSHIPS 2012
ST IGNATIUS' COLLEGE, RIVERVIEW
TAMBOURINE BAY ROAD, LANE COVE, SYDNEY
MONDAY, 2 JULY 2012 – DAY 1 MATCHES
0915    Game 1: Div 1 – ACT v QLD II        Second Field
1030    Game 2: Div 1 – NSW I v VIC          Second Field
1145    Game 3: Div 1 – CS v QLD I             First Field
1300    Game 4: Div 1 – NSW II v WA         First Field
1415    Game 5: Div 2 – NT v LMRDT         First Field
1530    Game 6: Div 2 – SA v TAS                First Field
WEDNESDAY, 4 JULY 2012 – MATCH DAY 2
0915    Game 7: Div2 – LMRDT v TAS         First Field
1030    Game 8: Div 2 – NT v SA                First Field
1145    Game 9: Div 1 – CS v NSW II         Second Field
1300    Game 10: Div 1 – QLD I v WA        Second Field
1415    Game 11: Div 1 – QLD II v VIC       First Field
1530    Game 12: Div 1 – ACT v NSW I       First Field
THURSDAY, 5 JULY 2012 – MATCH DAY 3
0915    Game 13: Div 2 – NT v TAS            Second Field
1030    Game 14: Div 2 – LM v SA              Second Field
1145    Game 15: Div 1 – CS v WA             First Field
1300    Game 16: Div 1 – ACT v VIC           First Field
1415    Game 17: Div 1 – NSW II v QLD I   First Field
1530    Game 18: Div 1 – NSW I v QLD II   First Field
SATURDAY, 7 JULY 2012 – FINALS DAY
0900    Division II Sevens Knock out
1 v 3    2 v 4    W v W                                 Third Field
0900    Division I: 4th v 4th                        Second Field
0900    Division I: 3rd v 3rd                        First Field
1015    Division I: 2nd v 2nd                       First Field
1130    President's XV v Tongan Schools     First Field
1300    Division I: 1st v 1st                         First Field
1415    Players move to Championship Presentation  Ramsay Hall
1430    Championship Presentation Commences
1545    Championship Presentation Concludes
Briefing of ASRU Teams