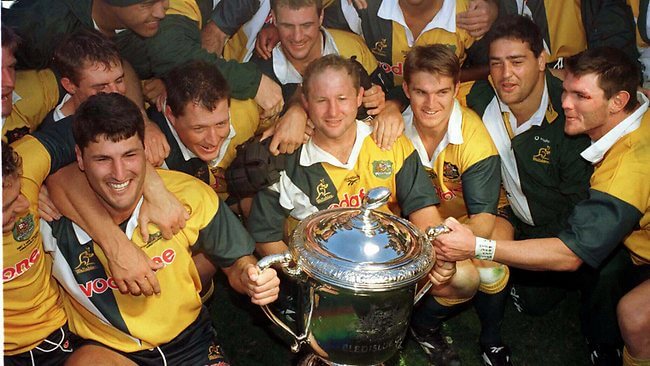 It's Super Rugby Final week here at Green and Gold Rugby but because there are no Aussie teams playing we are going to bring you another in our series of Rugby World Cup 2015 Podcasts. This week we finally get to the position you've all been waiting for, the front row. What better man to have on the show than a two-time RWC winner, the tough as nails Dan Crowley.  Despite winning two World Cups, Crowls has a different story to tell than those of most of our previous guests as Dan only started two games in both tournaments, however was a crucial part of the wider squad. It's a great listen with some interesting insight to the success of those two great Wallaby teams.
Once Dan departs, Hugh and Steve join me to dissect the two Super Rugby Semi-Finals to work out where it went wrong for the Brumbies and Tahs. Once we're done though, we have a go at picking our Wallaby team for the first test of the year against the Springboks in Brisbane on 18 July. Make sure you let us know who you would pick in the comments below.
Once again we are thrilled that the Queensland Rugby Union is supporting this series of Rugby World Cup 2015 Podcasts and hope you will support them by getting along to their upcoming event, the Reds Long Lunch. If you've enjoyed these podcasts and love listening to legends, then this will be a fantastic event for you to get along too. Click the below panel for more details of this not to be missed event.