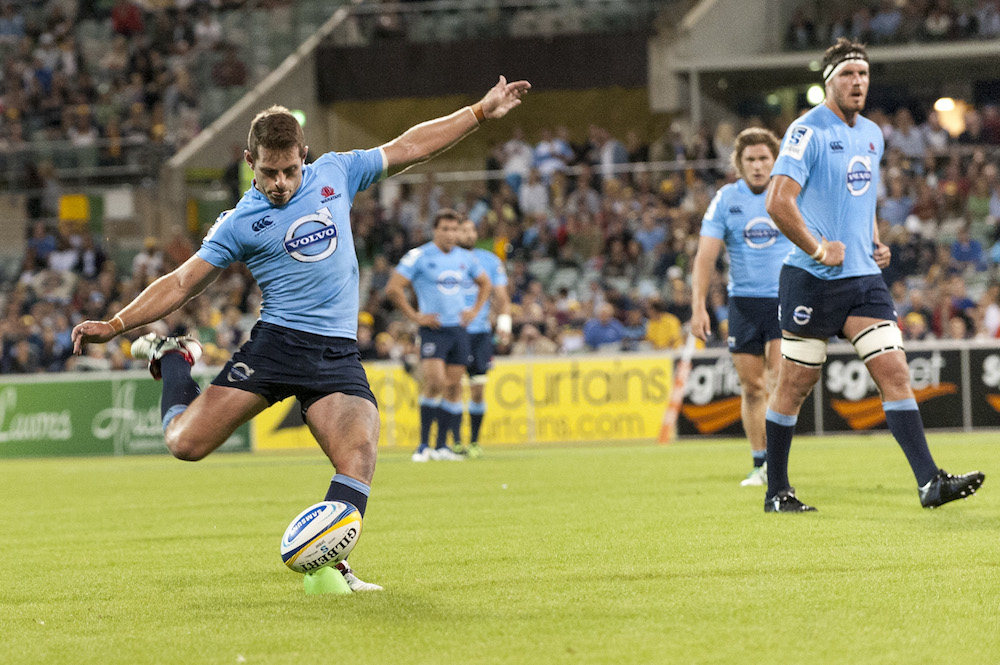 It's been one of those mornings. An email comes in from my mate in Singapore, fully twelve hours time difference away. And it's about goalkicking stats.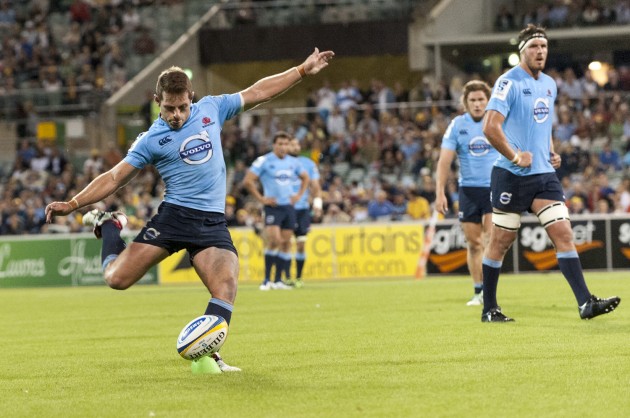 Way back before the season started, in January, I observed that the Tahs' recruiting policy was a bit strange:
"All in all, the squad is therefore roughly as balanced as last year, which is positive, rather than having holes or imbalances. Where they lose me a bit is in three places.

First, they signed Nick Phipps at 9. Now, McKibbin isn't a top level 9, and nor is Phipps. So why stack your roster with two kinda alright guys instead of chasing Luke Burgess coming back from France?

Second, we might have about 7 guys in that backline who can kinda kick for goal. But, much like having two 9s of similar style and ability, kicking for goal isn't an aggregable job. You just need one guy on the field at any one time who's really good. And we don't have that on the roster, as far as I can see.

Third, Potgieter is a great, dynamic, contact loving backrower, who can play at lock a bit too. But the smart thing to do would've been to sign him predominantly as a backrower and sign another big hulking lock. Maybe someone like Skelton will step up this year and allow Potgieter and Wycliff "treatment table" Palu to share the 8 duties. But maybe not."
Looking back, I couldn't agree with myself more. But now my mate was disputing (vehemently) my point about the goalkickers. He was pointing out that using a given set of stats and taking a thirty kick minimum, Bernard Foley came in fifth place for success rate. Pretty decent, he noted, so maybe the Tahs shouldn't have invested in a kicker in the off season after all. This didn't sit right with me, especially after watching Foley leave 8 points out on the field against the Blues.
It's not often that I thank South Africans, but in this case the Nel-Theron system is truly worthy of praise (http://goalkickers.co.za/). It collates a number of variables, including the number of kicks attempted (so some guy kicking only 6 kicks doesn't have as high a final score as someone kicking 36) and the difficulty of kicks (so Frans Steyn, whose raw success rate is moderate, actually tops the list).
On this table, Bernard Foley comes in nineteenth. Every team has a better kicker than him. Enough said.
The list itself is pretty interesting for other purposes too. Even a casual glance shows that Aaron Cruden, Beaden Barrett, and Tom Taylor are way, way down the list (though still above Foley, naturally). Bodes well for the Bledisloe.
Rugby goal kicker ratings and rankings from http://goalkickers.co.za/